Finding Zen at Wanderlust's Mindful Triathlon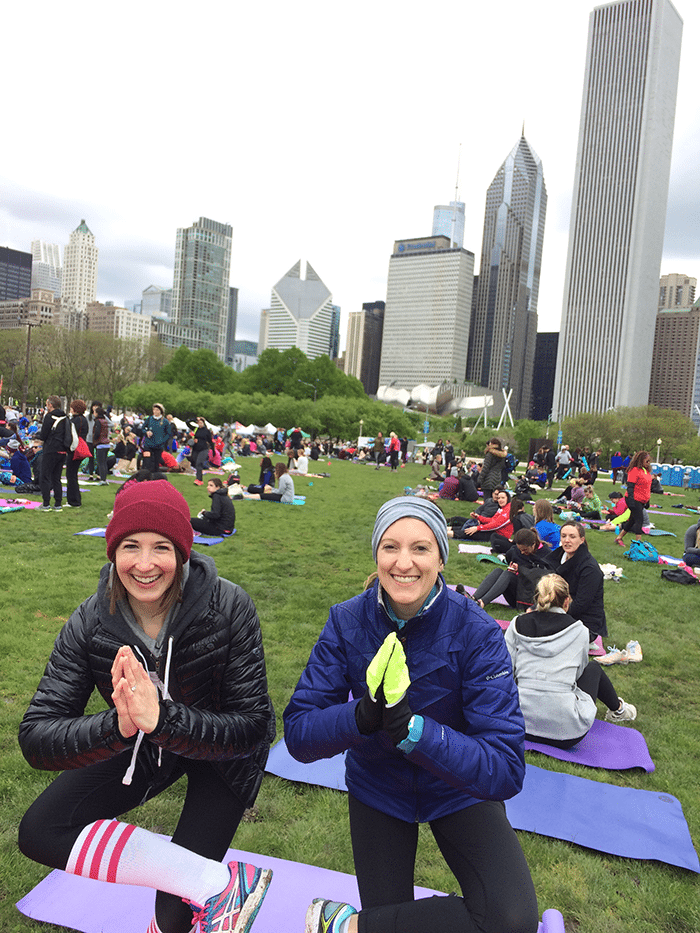 As I write this article, it's a beautiful spring day in Chicago. The sky is a brilliant blue, birds are chirping and a light breeze is tickling my bare toes as I sit on the balcony. This was the kind of sun-kissed morning I imagined when I signed up for the Wanderlust Mindful Triathlon back in February.
Instead, the mid-May event, a celebration of health and wellness, arrived at the end of a particularly rainy and miserably cold week. It seemed that Mother Nature wanted to test our mental stamina. Would we throw in the towel, opting for an indoor triathlon of Netflix, pizza and beer? Or would we rise to the challenge, dig out gloves from the closet, pile on the layers and sacrifice our yoga mat to the mud? I think you can guess which we chose.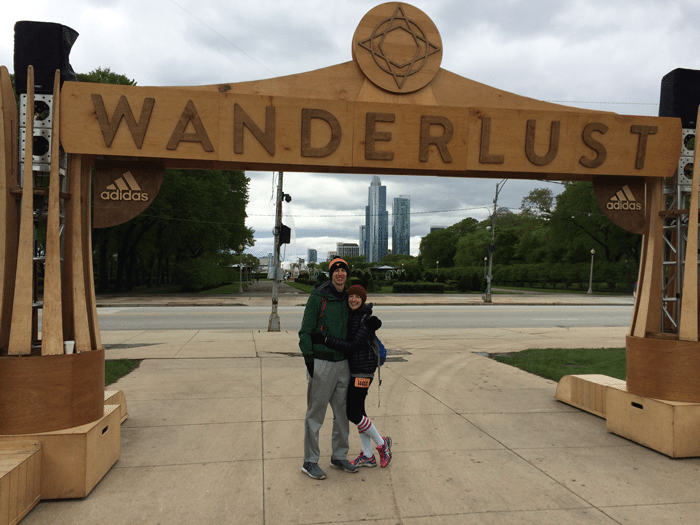 First up was the 5K run/walk. I've never participated in a more relaxed and cheerful 5K experience. We didn't have chips to track our times, and other than a few slightly competitive folks who set out in the first wave, most people took the "race" as an opportunity to chat with friends and admire Lake Michigan's choppy waters. I have to admit, it was a nice change to see people smiling and laughing while running.
After that, I explored the Wanderlust village – and by "explored," I mean raided every booth for free samples. Antioxidant juices, granola bars, gummy vitamins, chewy Emergen-C, veggie burgers, protein shakes … it was definitely not my usual breakfast. I also checked out the clothing vendors and promotional booths like Cottonelle, which was manned (womanned?) by aSweatLife's very own Jeana Anderson Cohen. Read about her day here.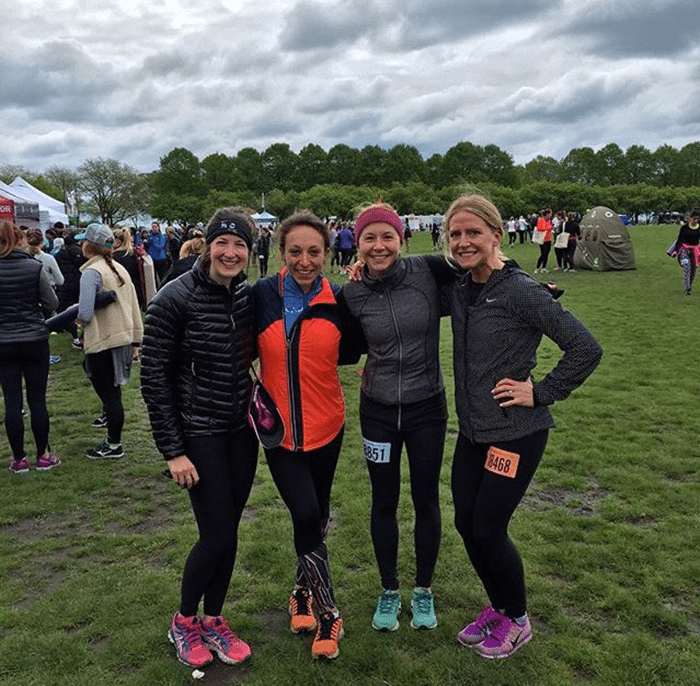 Then I turned the triathlon into a quadrathlon by biking home for a quick clothing change. Yup, I wanted even more layers for the next phase of the day. I made it back in time for the yoga dance party, which was every bit as amazing as it sounds. Jumping up and down, waving my arms, boogieing to techno beats – pretty soon, I didn't even need my wool hat or down jacket.
From there, we eased into a yoga flow session. I found myself especially mindful of my physical space because one move off the mat would mean getting up close and personal with the soggy grass and oozing mud. Looking skywards during the reverse warrior pose, I noted that the sky was very dark and filled with ominous clouds, but other than a few scattered drops, the rain thankfully held off.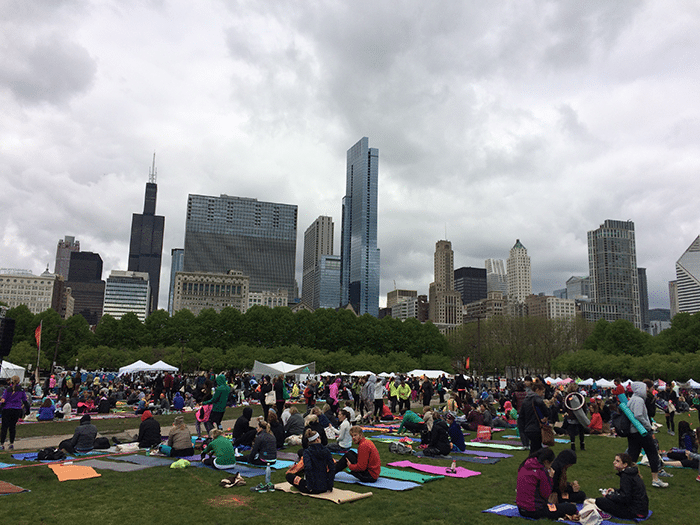 Meditation was the third component of the official triathlon. Regular readers know that my relationship with meditation is complicated. However, I was willing to give it another go and was actually fairly excited about meditating outside. That quickly changed when the quiet and still crowd attracted a dozen seagulls, who swooped down between the rows of yogis, probably looking for leftover granola bars and gummy vitamins. My eyes snapped open at the first "squawk, squawk," and though I tried to get back into the zone, an image kept arriving unbidden into my meditative state: seagulls landing on me, attacking me and/or pooping on me.
Once that relaxing slash stressful meditation wrapped up, I scored another free sample from the probiotic frozen yogurt truck, bid farewell to my friend who headed to the AcroYoga workshop, briefly watched the slackliners and AerialYoga sessions, and then called it a day. It was 1 p.m.; I had Netflix to watch, pizza to eat, beer to drink and a muddy yoga mat to clean.