What's Trending with Tap Water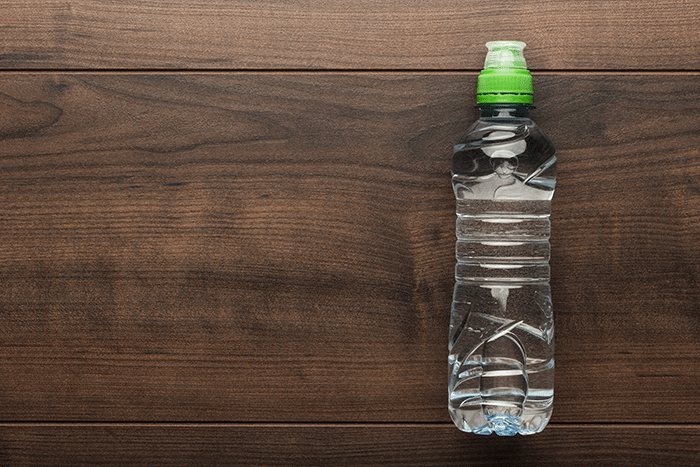 One might think that distilled water, with its ability to "actively absorb toxic substances from the body" is the best water to drink on a daily basis. Not so. Well then, the second best guess would likely be bottled water, correct? All of that mountain spring water bottled at the source certainly must boast great health benefits. Nope, not necessarily. It is indeed your tap water that will do your body most good. Read on for three indisputable reasons to save your change and tap into the water that flows for free from your faucet.
Reason #1: Tap water's quality is regulated
Natural Resource Defense Council explains that the U.S. Environmental Protection Agency manages the quality of water that is piped into our homes. In "The Truth About Tap" Andrew Postman writes, "Tap water in most big cities must be disinfected, filtered to remove pathogens, and tested for cryptosporidium and giardia viruses. Bottled water does not have to be." Living in a developing country, this is something I appreciate now much more than I used to. To be able to go home, grab a glass and stick it under the faucet without fear or intestinal repercussions, it actually feels like a luxury.
Reason #2: Tap water is free
Breaking news, right? After teaching for 10 years, I conclude that it can still be useful to state the obvious. Really, let's break it down, though. I've sprung for a number of bottles of Evian in my past. Something about drinking water from France made me feel … more refined, and that there was a possibility if I sipped it at the right cafe, I might soon hear a French accent spoken through the lips of a fetching Frenchman. Well, this never happened, and each liter I gulped cost me around $3. That $3 is better spent on a dark ginger Chocolove bar, which is richer and smoother than the water … and unfortunately chocolate is not yet running out of my faucet.
Reason #3: Tap water means snagging a fun and fashionable container
You know the feeling when you've just bought those hot new pants from Lululemon or Athleta? Oh, and the funky top to go with them? That wiggle in your body that says I need to get into these pants and get my booty into Yoga Sculpt class, stat. It's the same way I feel when I buy a new water bottle at REI. The water bottle may not squeeze my toosh the way those Lulus do, but I still get all jazzed about showing it off. Mark's Daily Apple endorses Polycarbonate, Aluminum, or Stainless Steel bottles as the safest gym flasks. And when you're hanging out at home, hydrating after the sweaty yoga or spin class, you can sip out of those old school Mason Jar. I've known for a long time that my grandma was hipper than I am and the return of the Mason Jar certainly proves it.
P.S. Tap water, it's what's #trending.
Let us know!
Did this post help you get closer to achieving one of your goals?