Whole30: An Elimination Diet Indulging in a Whole Lot of Good Food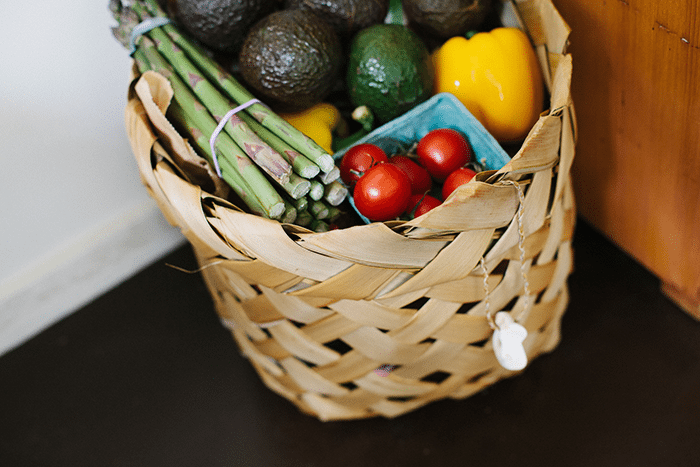 About 30 seconds after I finished writing my last post on cleanses and elimination diets, I was perusing the latest online version of Experience L!fe – Life Time Fitness's health and fitness magazine. I could write an ode to this publication; I am in love with it's positivity. It disseminates interesting, carefully researched information and the articles are timely and applicable to mindful eating and living. So there I was browsing the site when an article on The Whole30 coaxed me to click the link.
In 2009, Dallas Hartwig "codeveloped the Whole30 nutrition program as a tool to help people learn for themselves what food groups may be having a negative impact on their health and quality of life, often without even realizing it." One aspect of Hartwig's philosophy that I appreciate is his belief that you are the biggest expert on the best foods for your body. We are bombarded with information on the paleo diet, going gluten-free, ditching dairy and the benefits of being vegetarian, but, once you tune in to your body's rhythms and signals, you can determine which foods your body thrives on and which foods may cause adverse effects.
The Whole30 may be the 30-day program well-suited for you if you have inconsistent energy levels, aches and pains (not associated with working out), are struggling to conceive, experiencing digestive issues, skin problems, and/or having difficulty losing weight despite engaging in regular exercise and healthy eating. For 30 days, through elimination of grains, sugar, alcohol, legumes, dairy, carrageenan, MSG and sulfites, you will "restore a healthy metabolism, heal your digestive tract, and balance your immune system."
Those are desirable effects, but truth be told I can turn into a troll when someone talks to me about eliminating so many foods from my daily diet. I am a foodie and tasting all kinds of flavors brings great pleasure to my days. I feel I am about to sound like an infomercial saleswoman, but with the Whole30 nutrition program, you get to make your delicious dinners and eat them too! When participating in the Whole30 program you get to eat frittatas, brightly colored salads and stuffed sweet potatoes!
Bringing it down a notch here, scrounging up tasty recipes can be the most overwhelming part of eliminating so many foods for four weeks. The aforementioned Experience L!fe article boasts a number of enticing options. Additionally, one of my favorite food blogs, Against All Grain, has a whole page of Whole30 friendly recipes, and this weekend I discovered The Kitchn's list of 12 Whole30 recipes, which have me ready to hop off the couch and get cooking.
Recently I was discussing giving an elimination diet a whirl with one of my favorite people in order to restore her gut health, and, as there are strength in numbers, I have signed up to be the elimination diet buddy. While this means foregoing the thrice daily chocolate stops at my freezer, given the abundance of recipes readily available, I am pretty pumped to begin the Whole30 program for Mindful May (my mid-year checkpoint to reflect on healthy habits), and perhaps team up to do some cooking together.
I am buying into The Whole30 largely because what I have read seems credible, and also because the Hartwigs have made the program available for free. This isn't about gimmicks and putting more money in their pockets. And, as one of their rules, "you are not allowed to step on the scale or take any body measurements for the duration of the program." Now, this is a philosophy and these are foods that we can really chow down on.