Forteza Fitness Offers a Variety of Group Fitness Classes in Ravenswood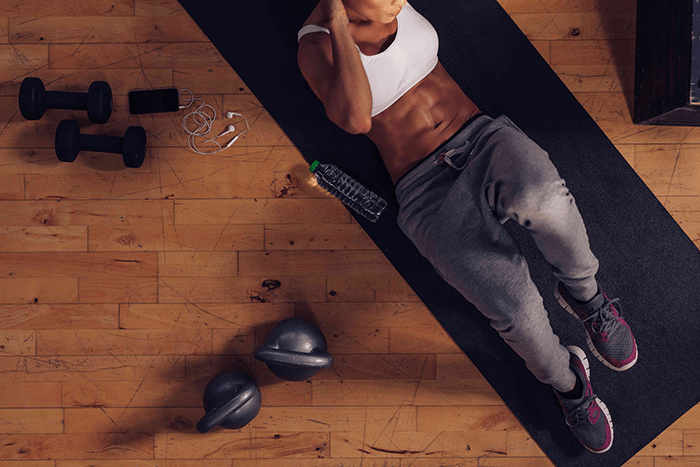 Forteza Fitness, Physical Culture & Martial Arts fitness studio offers classes in traditional martial arts, self-defense, Victorian fighting, Medieval Swordsmanship, Spartan race training and more. 
I took a few classes that help make up Forteza's FightingFit! Bootcamp. You can register for the entire bootcamp for $120 a month, sign up for just one weekly aspect of the bootcamp for $40 a month or drop in on a class-by-class basis for $16 per session.
SpartanFit! (Sundays at 10:00 am)
This class was roughly an hour of Spartan and adventure racing preparation. Though no obstacle work was performed, the class consisted of exercises that target the muscles most used during these types of races.
There were the standard planks and burpees, but also a ton of kettlebell work involving squats, hip trusts, sit ups and presses. Push-ups were done with a lot of form correction to focus on the chest, which helps with obstacle climbing. We also did 150 sit-ups, which seemed like a lot until I heard talk about the class doing 1,500 reps of the exercise in a previous class.
SwordFit! (Thursdays at 7:00 pm)
This was the class I was most excited about. I mean, who doesn't want to pick up a sword and pretend they're doing battle a la "Game of Thrones"?
While no dueling was involved, you have to take one of their other medieval classes for that, there was a near constant stream of solo stabbing and swinging motions. The fiberglass sword was kept at shoulder level for most of the workout, which saw us leaping, while turning and swinging the sword overhead (my favorite move); flowing from a side squat into a stabbing lunge; and making continuous upper cut and downward swinging movements.
Non-sword drills involved body weight exercises with a partner. The first one was a fireman's carry. My shorter and lighter partner had no problem picking me up, but I could barely get her heels off the ground. We also partnered up for planks/push ups. One person laid on the floor, as the other balanced his/her hands on a partner's, all while in plank position. It was difficult doing a push up, but it was even harder being in the supporting position on the ground.
Boxing (Fridays at 6:30 pm)
Although there were many heavy bags around, the boxing class I took primarily utilized punching mitts. After receiving careful demonstrations, we partnered up to throw jabs, crosses, uppercuts and hooks. While successfully landing a punch into a mitt felt powerful, being the one to catch the punch was the real workout.
The FightingFit! Bootcamp also offers a belly flattening Core Conditioning class on Monday nights; a Tuesday and Thursday Morning Challenge that combines obstacle training, marital arts and body weight exercises; and a Tuesday night Combatives and Conditioning class that teaches self-defense and hand-to-hand combat moves – all classes I want to return to take.
Forteza Fitness is a nice change of pace from your standard fitness studio. Its workouts and culture are steeped in old school ways, providing a unique and enjoyable, yet tough dynamic.
The studio is located in Ravenswood at 4437 N Ravenswood Ave. Try your first class for free.