(Disclaimer: I received 2XU thermal tights to review as a BibRave Pro. Check out Bibrave.com to learn more about becoming a BibRave Pro (ambassador) and also to find and write race reviews! As always, I only discuss products that I would recommend)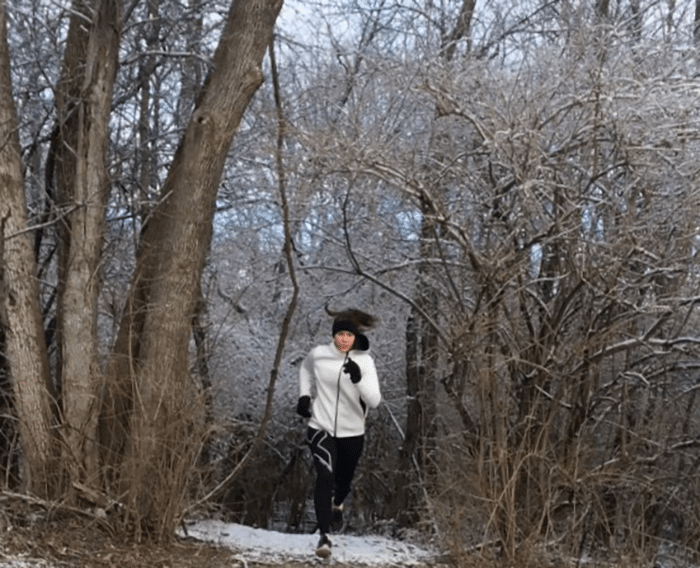 It's official. The weather has stopped being cute and the temperature has dropped. The envy that I feel towards all of my friends who fled for California is in full force. You win, you wise Californian migrants.
As much as I long to hide under the covers and hibernate until spring comes around, my training calendar has other plans. With the F3 half marathon coming up (which is on the lakefront path in Chicago … in January) and other potential races on my list this spring, I've accidentally forced my own hand into freezing outdoor training runs (cue whimpering noises).
Here's the thing about good winter running gear – I tend not to notice it until I get burned (or frostbitten) by bad gear. And as the temps are starting to flirt with the single digits, I don't accept much room for error in the products I depend on to keep me warm/active/not frozen solid.
This is my second winter sacrificing my body to Chiberia's elements (I admittedly hid indoors during my first two winters here), and I've compiled a list of products that have made the cut.
Nike Hyperwarm and Therma-sphere.
Hyperwarm makes for an awesome base layer. It's fleece-lined, seamless and sweat-wicking. It keeps your heat in while remaining breathable. I personally opt for Hyperwarm long sleeve tops to layer under hoodies or jackets during cold weather. Bonus: Hyperwarm can be expensive, but since it has been around the last few years, you can snag older styles at a lower price point.
While Hyperwarm is a few years old, Therma-Sphere is the new Nike product technology. I can't speak as much to Therma-Sphere as I can to hyperwarm, but I will say that the Therma-Sphere max jacket I have does an incredible job keeping me warm when I'm on my way to and from the gym or on a short run. I'm not sold on its breathability quite yet, but it definitely will keep your body nice and toasty.
Good running tights.
Remember when I said that I tend to only notice good gear when I experience bad gear? That definitely applies to running tights. I never wanted to be that snob, but there is a difference in quality amongst brands.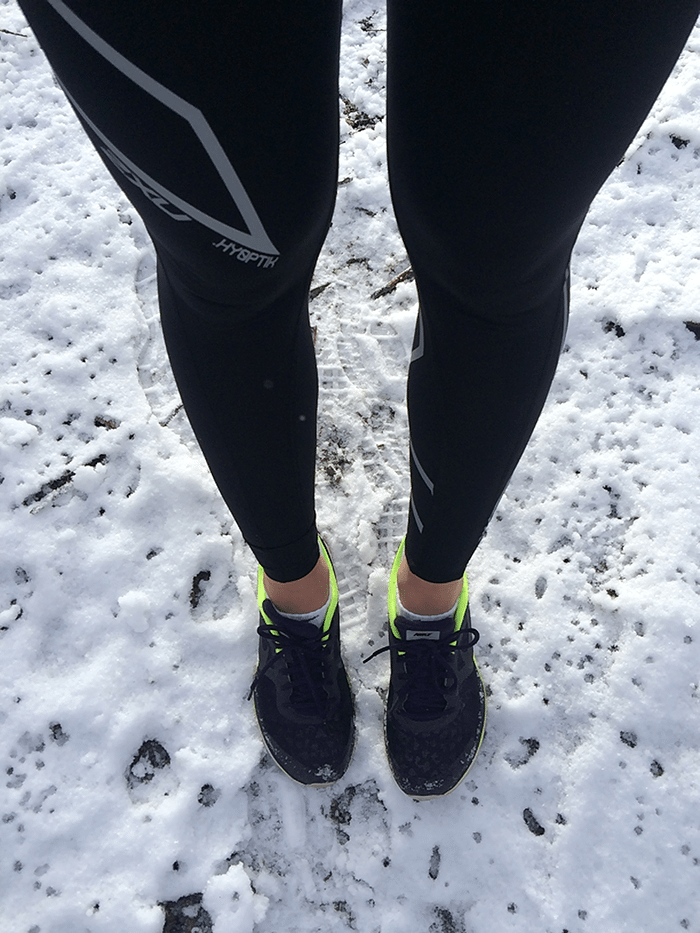 This winter, I've been training in 2XU's Hyoptik Thermal Compression Tights. A few things to note about them:
They are really high quality, and you can tell from the moment you first put them on. The material is simultaneously lightweight and very strong.
My legs stay dry even when I'm sweating due to the moisture wicking technology.
My doctor is starting to harp on me about skin care and sun damage, and I know I'm not the only one. UPF50+ sun protection is a fantastic perk during those cold and sunny days.
Sure, they fit tight – but they fit really well! As opposed to other tights I've tried (especially fleece-lined tights for winter running), these stay in place and are extremely comfortable.
I'll come back to this later, but the reflective logo is a huge plus, especially in the winter months when gets dark out before I even leave the office.
These have the added bonus of being compression tights, which makes them the perfect gear to sport on recovery runs.
So far, I love the Hyoptik tights, despite my inability to pronounce or spell the name correctly. I've used them on my runs and as a base layer for snowboarding. Worn alone, the Hyoptik tights have been enough to keep me warm when the temperature is above zero degrees. They are thin enough to be used as a base layer under other running tights (try hyperwarm over them) or pants if the weather drops below zero – in which case, I'd recommend layering them up … or staying in bed.
Winter-ready shoes.
The terrain we battle changes in the winter – clear sidewalks turn into battlegrounds of slush, ice and snow. Thankfully, there are weather-proof, waterproof and high-traction running shoes available to keep us from slipping and falling (as often).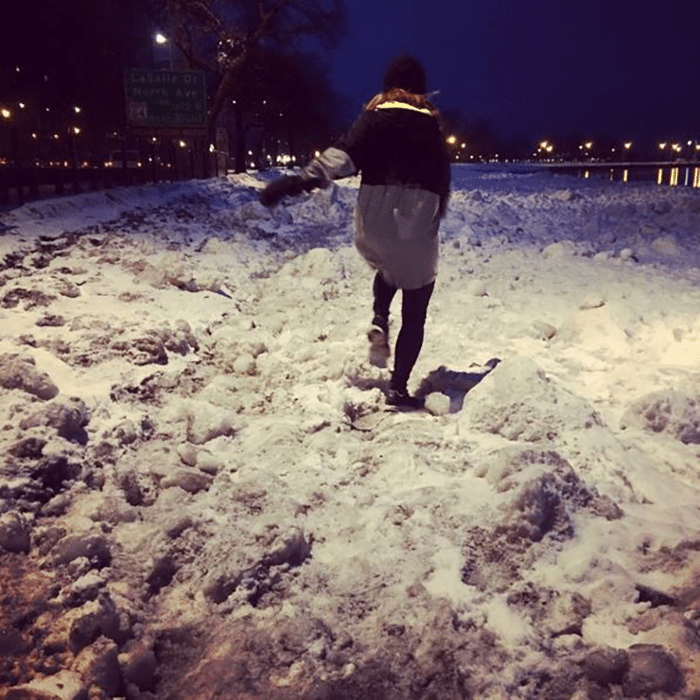 Don't want to buy new shoes? Get your old shoes winter-ready by adding YakTrax for traction (or put screws in the bottom of your shoes – yep, you heard me). If you're a fan of DIY, you can also waterproof your shoes with wax and a blow dryer.
Reflective gear.
Buy it. Use it. Wear it. The sun rises late and sets early these days, and it's important to see and be seen. Even during the day, Chicago weather often remains a blob of omnipresent grey – so it's important to make sure you stand out to avoid getting injured.
So, what did I miss? What are some of the winter running products you swear by?