Q&A with Founder of the F3 Lake Half Marathon
(Disclaimer: I received an entry to run the F3 Lake Half Marathon to review as a BibRave Pro. Check out Bibrave.com to learn more about becoming a BibRave Pro (ambassador) and also to find and write race reviews! As always, I only discuss races that I would recommend)
This past Saturday, I found myself among 2,500 other runners at the start line of the Chicago half marathon badass enough to be held in January. The F3 Lake Half Marathon held its 7th annual race this year, with a route along the lakefront path that started and ended at Soldier Field.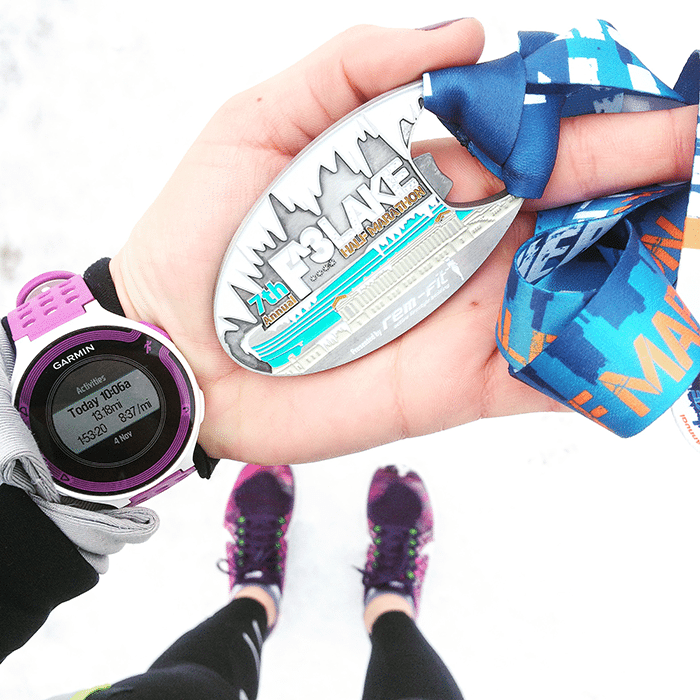 The week before embarking on the 13.1-mile course, I connected with Kimberley Stedman, the Founder of Chicago's original winter half marathon and F3 Events for a quick Q&A session on the phone. To no surprise, I found out quickly that Kimberley is just as impressive and exceptional as the race that she created.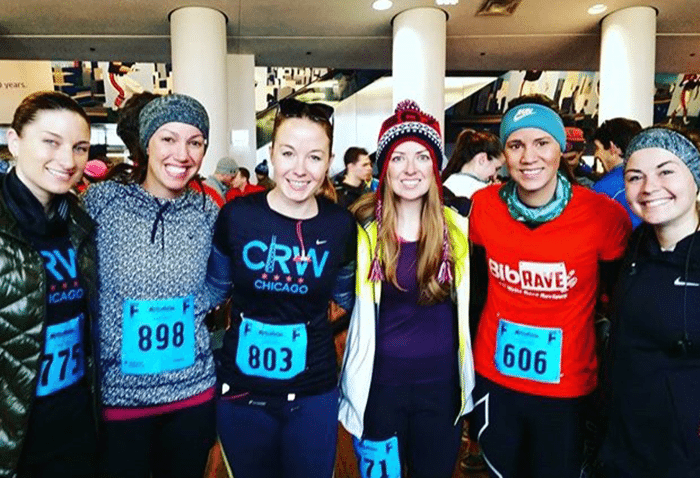 Please note that some of the questions have been edited for brevity and clarity.
CG: So how did the idea of a half marathon in Chicago in the middle of winter come about, anyway?
KS: We had wintertime races, but never in Chicago. My friends would have goal races in warmer places like Phoenix, but then the economy tanked. Since 2009 was not a good time to be planning expensive trips, we thought, why don't we just do a half marathon course here? Let's get beer after and make t-shirts. So we start this Facebook group and invited 5-10 friends.
CG: So when did you realize that this could be a REAL THING?
KS: Everyone kept inviting their friends to the Facebook Event, and people loved it because it was called F***ing Freezing Frozen [note: yes, that's actually what F3 stands for!]. I was planning to host the event out of my apartment, but when it grew to 100 people, we had to move it to Universal Sole. It was really fun and we made a plan to do it every year after that.
CG: How did you make transition from a fun run to the race that it is today?
KS: Originally, we were only charging for the cost of t-shirts. The event was $5-10 and we'd just run together on the lakefront path. In 2011, the city caught wind of what we were doing. A hundred people on the lakefront path in the middle of January seemed a little suspicious. They wanted to charge us a permit fee – but since we weren't making any money on the event to pay for the permit fee, we had to "cancel" the event. In May 2011, we officially created the F3 LLC. We paid for permits in 2012 and had official timing for the first time, and we had over 1,000 people register from word-of-mouth and social media.
CG: Where has the event been hosted?
KS: After the first few years, we simply outgrew running out of stores like Universal Sole and Road Runner Sports. We've hosted the race twice in Montrose Harbor and once off of Foster, and recently found a home in Soldier Field. Soldier Field lets us use the United Club to keep runners warm before and after the race, so we plan to keep working with them for as long as they will have us.
CG: What type of runner is this race for?
KS: F3 is for cool Chicago people who like to run and drink beer. It's by runners, for runners. We try to pay everybody fairly, keep the costs low for the runners and give to charity. In the future, I'd consider moving to a non-profit model. [note: F3 Events has partnered with organizations such as Special Olympics Chicago, CARA Road Scholars, Back on my Feet and Girls in the Game]
CG: What are your best tips for winter running?
KS: Embrace it. For me, I prefer winter running over summer running because I run warm. When it's 30 degrees, I'm probably wearing shorts. I'm THAT person. That said, the quality of winter running clothes has improved so much – there's no need to be cold and miserable. Winter running is what will get you PRs in the summer. If you can do it, you can set yourself up for a very successful year. Stick with it.
CG: What makes Chicago runners the most badass in the world?
KS: Have you ever seen the first episode of The Newsroom when someone asks, "what makes America the best country in the world?" I sort of feel like I'm going to disappoint you with my response. I have a feeling that the Minneapolis runners might be more badass than us. So many great runners come out of Minneapolis and it's so much colder up there than it is in Chicago. With that being said, Chicago runners are awesome. In the winter on the lakefront path – everyone has a smile on their face. People who sign up for this race are some of the best people there are; they have a great attitude about it. People register for this because they think it's going to be awful and f***ing freezing, and there's something to be said for that kind of spirit.
You can check out a full recap of the race on Bibrave and see F3's upcoming events here.