Nike's Chi-League is The Place to be for Hoops Lovers This Summer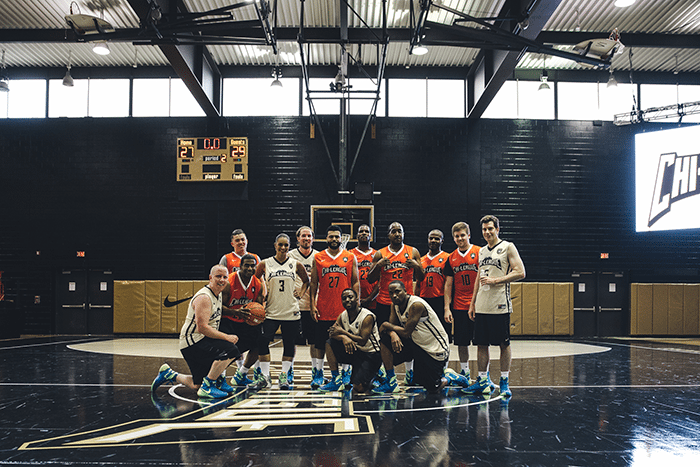 Ball is life.
Part hyperbole. Part truth.
For any kid growing up in Chicago during the height of the '90s Bulls, it stems more in reality than embellishment.
Basketball is my one true love. I grew up worshiping at the altar of Jordan. I played in my parents' driveway from morning till night. I spent entire summers at overnight camps working on my game. I hole up each March watching countless hours of Madness on multiple screens, even though my alma mater hasn't made the tournament since I was two. All Bulls games are must see, and I'm in the fifth year of an NBA fantasy league that has an 18-page constitution explaining the rules of the league (somehow not a joke or exaggeration).
So when Nike asked if I was interested in attending the Nike Chi-League open run for media, I couldn't RSVP fast enough. Chi-League is Chicago's premiere Pro-Am Basketball League, making Whitney Young High School the focal point of the basketball community for 10 weeks every summer. Pros and amateurs alike take the court every Saturday and Sunday from 3-9 pm and put on a free show for the Chicago area. Chi-League features local high school legends, former collegiate players and current NBA stars (Jabari Parker, Draymond Green, and Will Bynum showed out last year just to name a few).
Even better, Nike has opened the court to Nike+ members to participate in an open run each Wednesday. By signing up through nike.com/Chicago, you too can get out and run with Chicago area athletes. Additionally, each week select members of the open run will get VIP treatment to the Chi-League. The chosen few will enjoy VIP seating and access to the Nike+ lounge, which includes refreshments and a product vending machine to score free merch. (Remember what I said about Nike Events being the best?)
Last Wednesday, I went out to compete with local area media and see what the experience is all about. When I arrived at the gym, we geared up and were split into teams. We had about 10 minutes to warm up before we would get out and run the court.
An important note here – while ball is life, it has mostly been a spectator's life the last dozen years. I haven't competed in organized basketball since I was a sophomore in high school. Outside of a few pickup games here and there, I really haven't gotten shots up since intramurals in college. To say my game was rusty would be an understatement. I wasn't alone though, as most everyone else was in the same boat, outside of the three or four guys who probably still get after it regularly.
The first couple games were a humbling experience. I forgot how difficult it is to get buckets. In my hoop-fit post, I bragged about how my jumper was still wet. Let me assure you, it's not. After a 10-year hiatus my muscle memory was nonexistent. Getting shots could not have felt more foreign to me and anything outside of the paint was a prayer. A few shots were so awful you would think my entire body was made of spare parts. My team got trounced.
Fortunately, as the games went on I stopped pressing as much and fell into more of a rhythm. Also thanks to Hardpressed, and the folks over at TrainChicago, I've been on top of my fitness lately so I had the lungs to get out and run. (As the guy from the workout blog I was sort of required to be the hustle/energy guy, right?) We picked it up and made the final score respectable.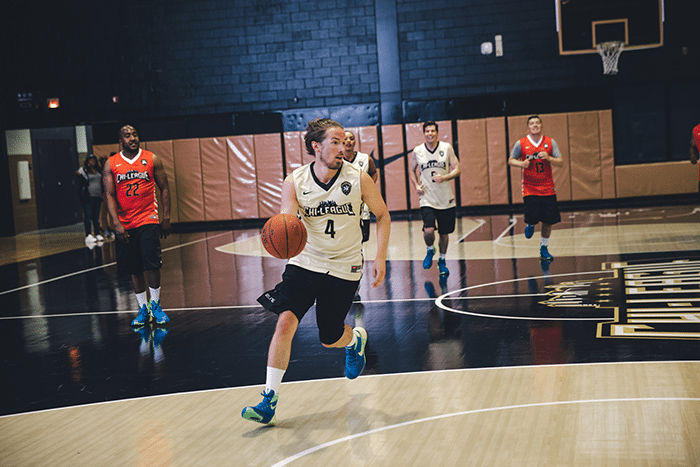 Despite being slightly trash, it was an absolute blast to play again. I couldn't believe how much I missed the friendly competition of basketball. As a post-college athlete, most of my athletic achievements are now against myself – trying to improve lifts and run times. It's easy to overlook the benefits of group sports as an adult, but running around and playing like a kid again was great. I loved every minute of it. We didn't win, but it's hard to say it was a total loss since I got a great workout and had fun doing it. I met some new faces, competed against others, and worked like hell to not let my team down.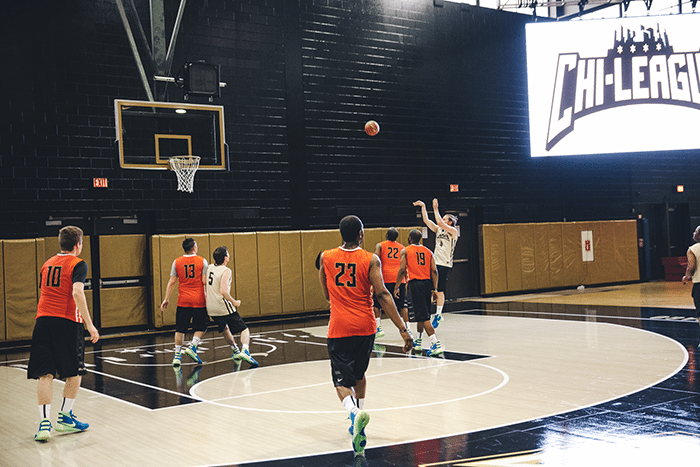 Though my game has waned over the years, my appreciation for the sport never wavered. I forgot how much I enjoyed playing basketball and what a great workout it provides (seriously, do you ever actually REALLY sprint unless there's a ball involved?). Last week I was reunited with the sport I love in a way I had overlooked for years, and thanks to the Chi-League I have all summer to work on my game, just like I did as a kid. Ball is life.