Quick and Easy Snack – Avocado Toast
I couldn't be happier to say that I've survived Chiberia and I'm currently writing from a warm, sunlit patio on Sanibel Island, Florida! I'm a firm believer that your vacation should be a time away that you can truly have fun with activities that "normal life" sometimes gets in the way of. No excuses – vacation is about taking time to take care of you. For me, this means relaxation, outdoor activities, beach runs and spending nights cooking fresh new meals and drinking wine with my family.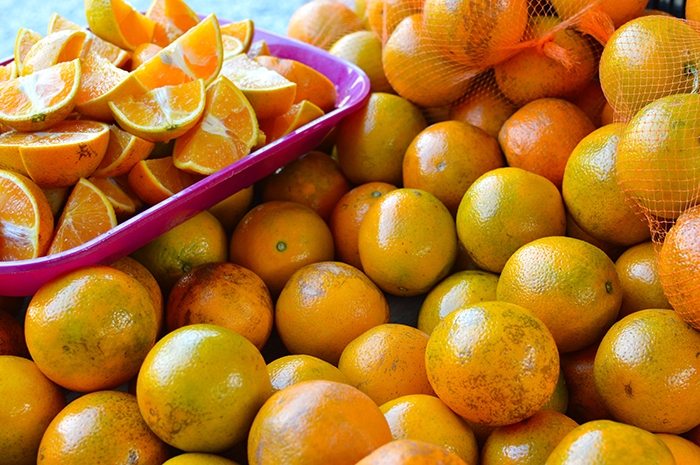 Vacations have gotten a bad rep for weight gain. Yes, when you go out to eat each night this is much easier to do when a plan isn't in place. However, with a bit of planning this does NOT have to be the case! I've fallen in love with my family's vacation in Sanibel – each year since I remember we spend most nights with our friends and family, grilling fresh seafood, enjoying an abundance of wine and cocktails and playing games through the night. Cooking not only gives us control of what ingredients go into the meals, but really saves your budget.
If eating in isn't a possibility, planning snacks and researching menus will help to keep you from overeating and commit to healthy options before you even enter the restaurant. Last part of the equation – EXERCISE! Take this opportunity to walk everywhere, explore and find the outdoor activities near you! Yes, I may be indulging a bit more at dinnertime…but I'm running on the beach, biking to town and keeping active in this wonderful weather all day long.
Last Sunday, we went to the island's farmers market and I was beyond happy to be there. We were surrounded by tents of local vendors selling bright citrus, fresh seafood, vibrant colored produce and homemade treats. Not only did we have a wonderful morning walking around the market and enjoying our coffee, but all of our food planning for the next three days was finished within 30 minutes.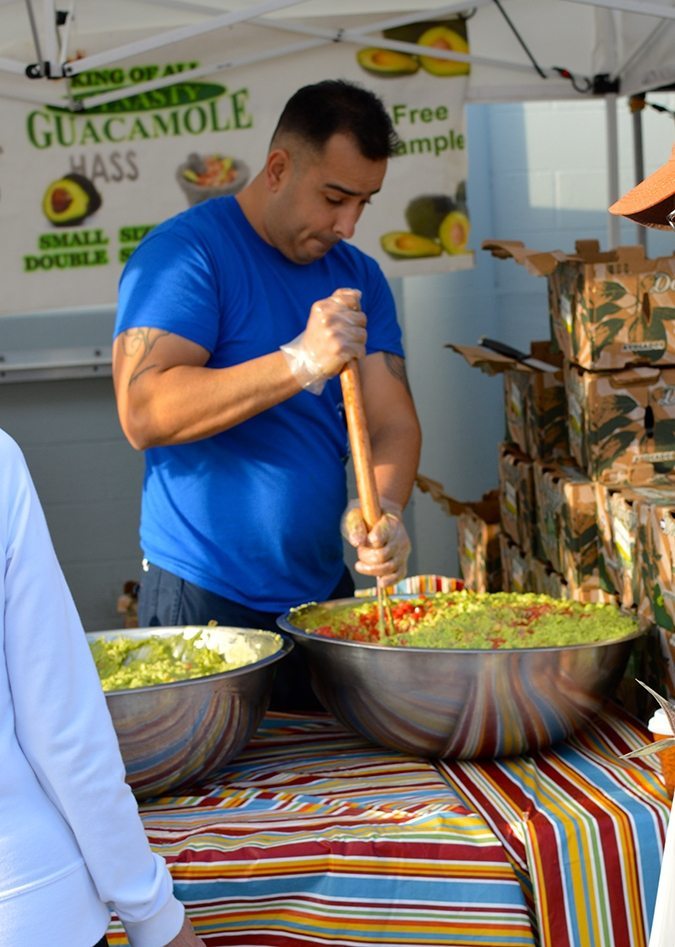 Planning your meals and eating on the go is no easy feat. This is where the farmers market comes into play. You can fill your bag with easy snacks, fruits and veggies, that won't break the bank or take hours to prep. I saw a vendor selling homemade nut butter, perfect with fruit or spread on toast. Fruit itself with some Greek yogurt, perhaps even some greens, blended into a smoothie is easy to take on a walk or on your commute to work. Whether you go to a farmers market or grocer down the street, always remember quick easy snacks (from REAL food ) that you can eat on the go.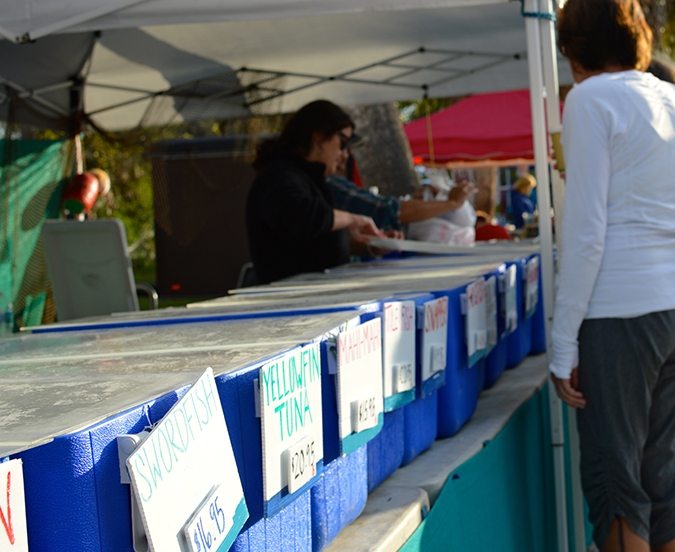 One of my favorite breakfasts and afternoon snacks is avocado toast. This is especially convenient on vacation when I'm running in three directions trying to squeeze the most in as I can in the sun-filled day. Avocados are full of healthy fats and fiber, keeping you full and satisfied from morning until afternoon. The concept is simple. Smash ¼ to ½ an avocado with some lemon or lime, sea salt and pepper and spread this lightly over toast – and you've got a tasty (addicting) nutrition-packed snack in minutes! I love having avocados on hand due to the simplicity of this healthy snack. Since I'm straying from Lunch Bunch this week, I thought it fitting to provide 5 ways to make avocado toast for a healthy breakfast or snack throughout your workweek.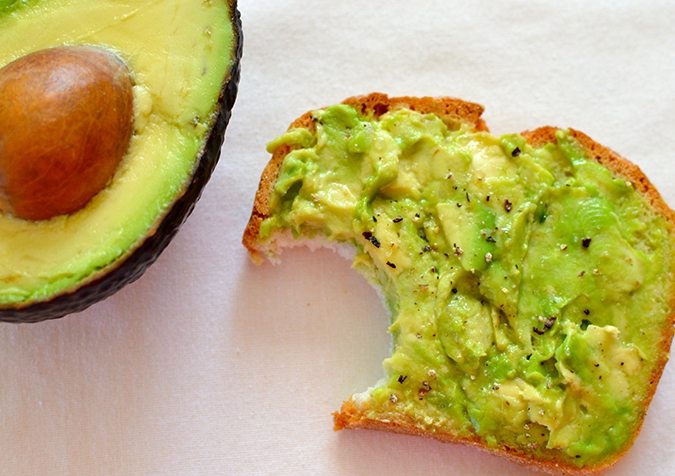 Smashed avocado, sea salt crushed pepper & roasted red pepper flakes
Smashed avocado topped with a sunny-side egg
Smashed avocado, fresh tomato, red onion & smoked salmon
Smashed avocado, edamame and feta
Smashed avocado, tomato, basil & mozzarella
Rain or shine, sunny beach or Chicago winter, avocado toast is perfect to get you going through your busy day.