Chocolate Hazelnut Energy Bites with Justin's Chocolate Hazelnut Spread
[Disclosure: I was given a sample pack of Justin's nut butters as a part of my relationship with BibRave as a BibRave Pro. As always, I only talk about the products and services that I have tried and enjoyed]
This is a lazy girl's post.
It's coming to you live from my couch on a Sunday afternoon. Life got the best of me towards the end of last week. I woke up at 6am on Friday to catch a phenomenal Shred415 class before work, and we had our holiday party after work. I wasn't struggling on Saturday morning, really, just tired- my usual bedtime is 10pm and I didn't get back to my apartment til 11:30pm on Friday (I know, I'm a grandma). Then on Saturday after sleeping in some, I babysat from 11am-2am for parents who are way cooler than me. I woke up at 9am Sunday morning to meet a friend for brunch in Rogers Park, then grocery shopped and promptly retired to my apartment, where I plan on staying for the rest of the day. I'm telling myself that I'm saving my energy to run all the miles for Nike's Chiberia Challenge, but honestly, I think my body just needs a rest. So, I'm listening to it.
While I plan on fully reveling in my rest weekend, I want Monday to start with a bang and with my muscles and brain firing on all cylinders, so I decided to make an energy snack to power me through the week. Luckily, last week I was #blessed by a sample package full of Justin's nut butters- single serving packets of Classic Almond Butter, Maple Almond Butter, and Chocolate Hazelnut Butter (aka Better Nutella). With an abundance of flavors to choose from, I browsed their website's recipes section until I stumbled on the perfect combination: Chocolate Hazelnut Energy Snacks.
In accordance with my lazy theme, I was particularly drawn to this recipe because a) it has things that I already keep in my pantry or that I could easily substitute for things in my pantry; b) it takes approximately 15 minutes of actual "work"; and c) there's no oven involved, just mixing and refrigerating. Sold.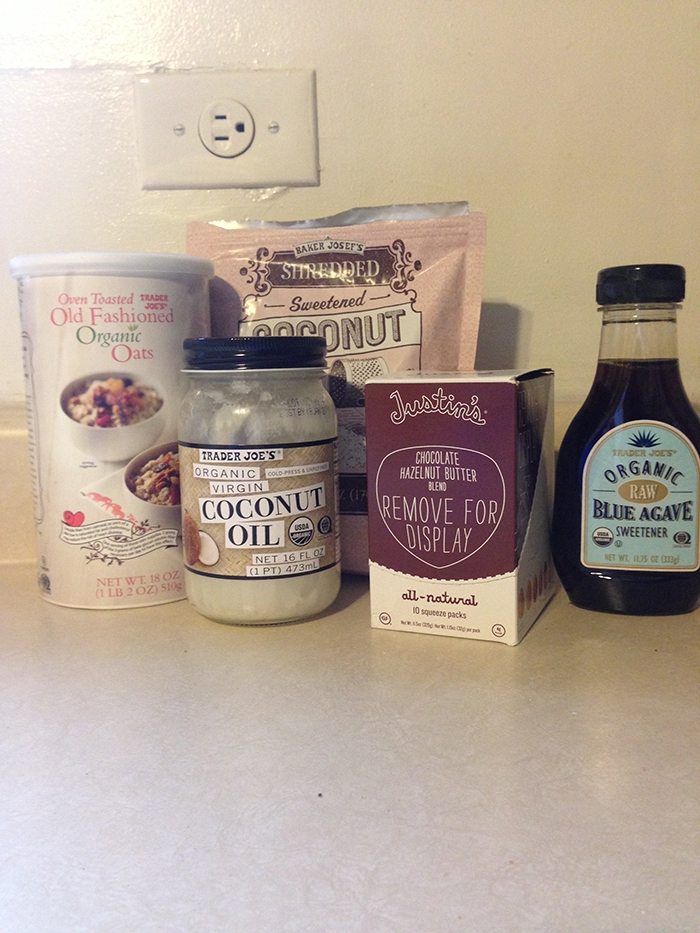 Ingredients
1/2 cup of Justin's Chocolate Hazelnut Butter (Note: Since I only had the single serve packets, I used four, which equaled about 4.6oz- a little over half a cup, but since when has too much chocolate hazelnut ever been a bad thing?)
1 Tablespoon coconut oil
1/2 cup old fashioned oats
1/4 cup sweetened shredded coconut (Note: the original recipe calls for unsweetened coconut, but I didn't have that on hand)
1 teaspoon raw agave syrup (Note: again, original recipe called for honey but I substituted based on what I had in my pantry)
Instructions
1. Melt chocolate hazelnut butter and coconut oil in the microwave to soften- about 20 seconds. Make sure to use a microwave-safe bowl (I used a bowl that's around cereal bowl size and that was plenty big enough).
2. Mix in oats, coconut, and agave.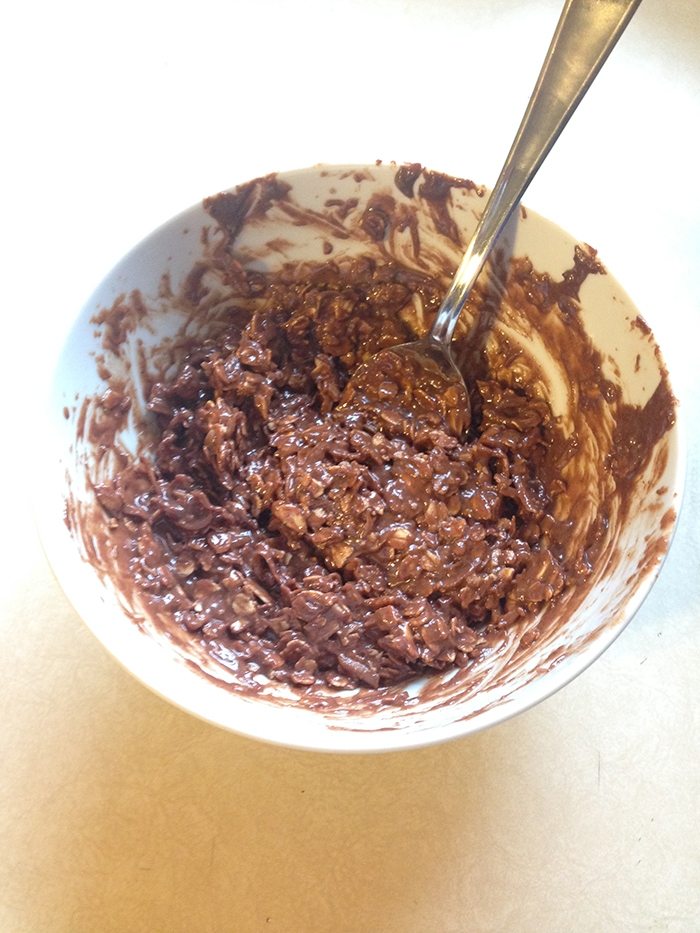 3. Shape into one inch balls and refrigerate (I used a tablespoon to measure out servings, and it comes to about nine).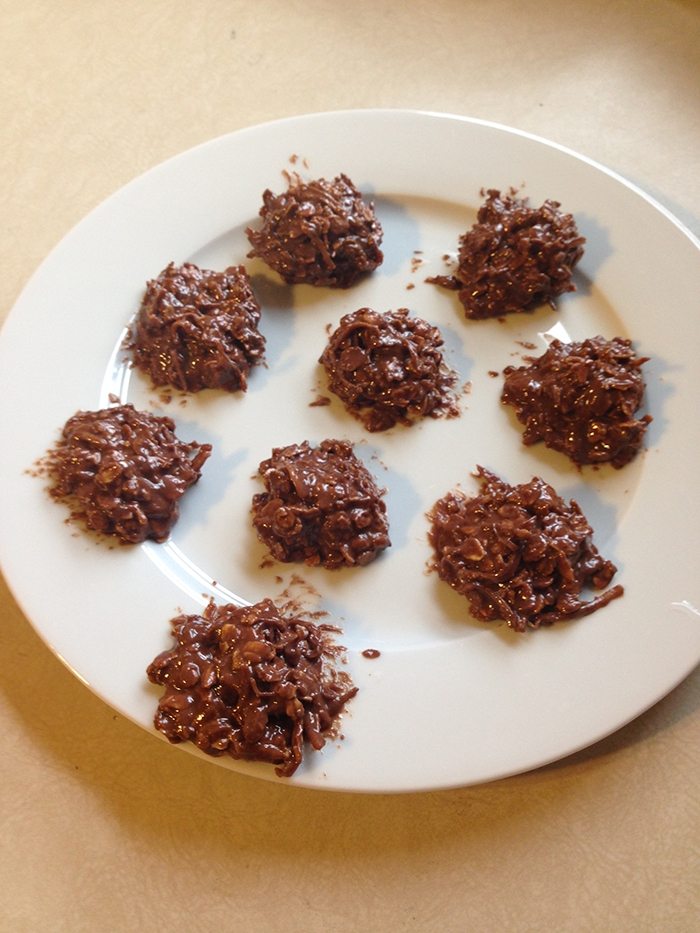 That's it. Seriously. 15 minutes of work, an hour in the fridge, and you have power snacks for the week. This is something I literally have no excuse not to do and it's way cheaper than buy Cliff Bars every week.
As for how the energy snacks tasted? Well, let's put it this way: as I was eating my first one, I found myself humming Nick Jonas's "Jealous" to my snack- "You're so crazy beautiful, and everyone wants a taste. That's why I still get jealous." You guys sing to your food too, right?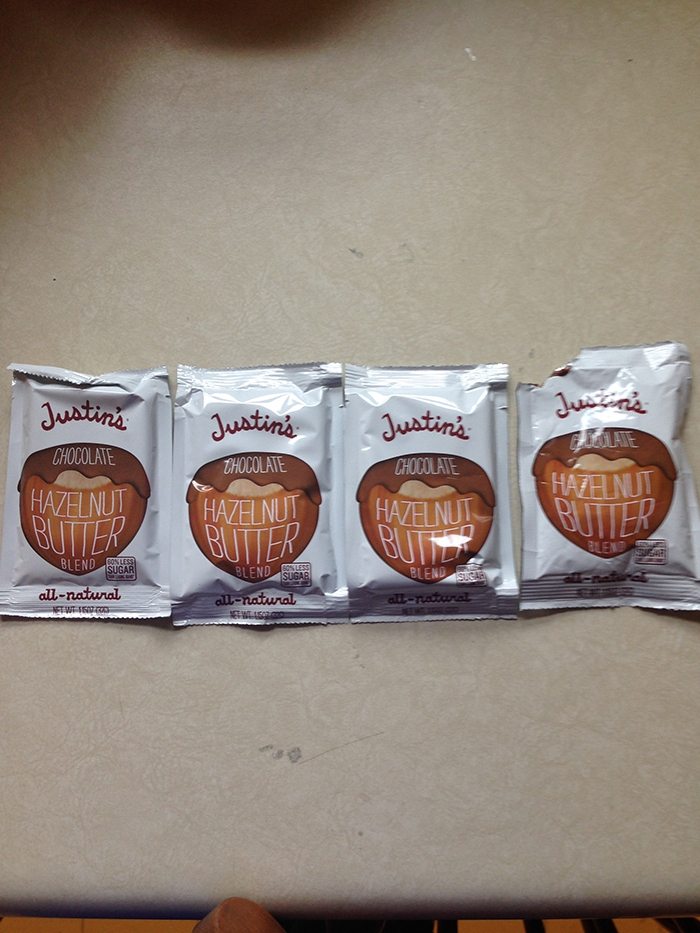 Side note: I have been loving using Justin's almond butter as a snack. I squeeze it onto my apple for an afternoon/pre-workout snack, and having the single serving packets makes it much harder for me to over serve myself almond butter, which has been a recurring problem in my life until now. I tempted fate twice last week by having two packets at a time, and I regretted it afterwards. One packet is plenty.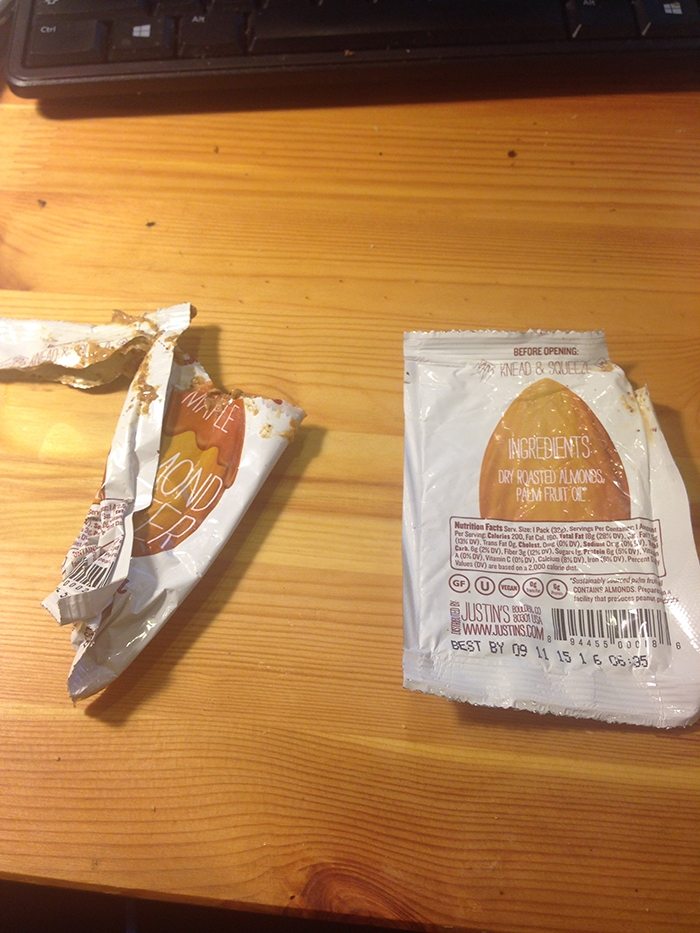 Also, who knew that it took practice to squeeze almond butter properly out of the packet? Not me, that's for sure. The picture on the left represents my first attempt at eating Justin's with my apple. That poor, mangled packet never had a chance and yielded way less almond butter than I wanted. The second attempt – once I read the instructions to knead the packet before opening and tear along the dotted line on the corner- was much cleaner. Lesson learned.