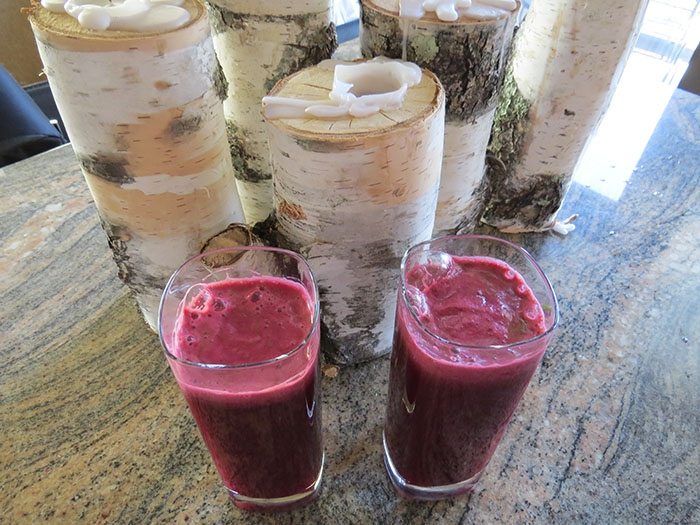 Getting married is great for a lot of reasons. One of those reasons is my our brand new juicer, which is helping me bring back my very favorite morning routine, a nutrient-rich detox juice that I sourced from the book Raw Food Life Force Energy
.
After I spent a semester abroad in Florence on an extended carb-load, I returned to the states hungry for all of the vegetables. I tried eating raw, which was, surprisingly, a lot easier in college than in adult life given my extraordinary amount of free time and disposable income. Don't ask my college roommates about the raw cashew addiction or the constant smell of fresh juice.
I recently and tragically lost my original juicer that I bought in college, the Juiceman Junior
, when I thought it was a good idea to use a knife sharpener as a tamper when I couldn't find it. Not a good idea and pretty dangerous in retrospect.
While I don't eat raw all the time now, I like to dabble in the raw food arts with a little help from professionals, like Karyn's Raw and Raw, but I was missing my favorite juice.
But now, the juicer is back my friends, and the smell of freshly juiced kale is about to make its way back into my life with this beauty from Breville
.
Here's what's in the juice:
2 whole, clean beets
8 kale leaves with stems
2 apples – no core
1 lemon with peel
2 cucumbers
1 inch of ginger
Directions:
1. Wash all of your fruit and veggies. Yes even the lemon. This is really important – you're eating your veggies'  skins. Dirty veggies in. Dirty juice out.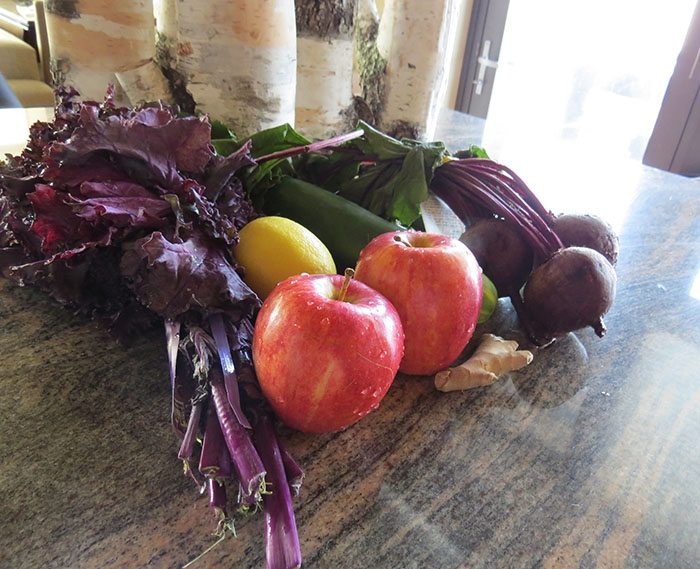 2. Most juicers need to have veggies chopped up a little bit to fit. I cut my produce in half.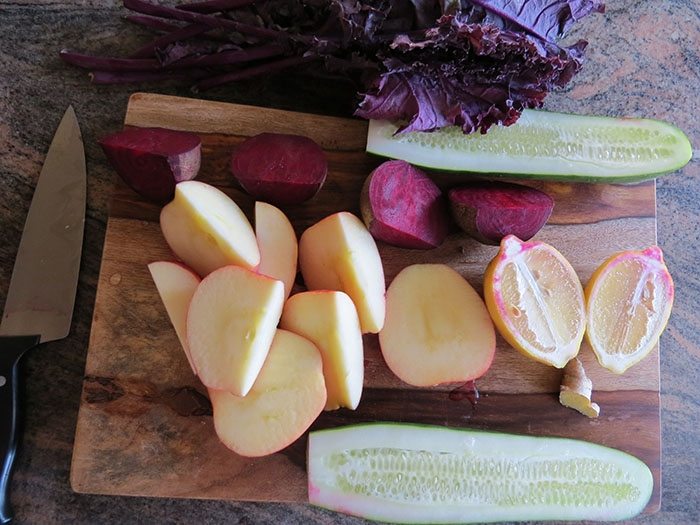 3. Juice! This is the fun part.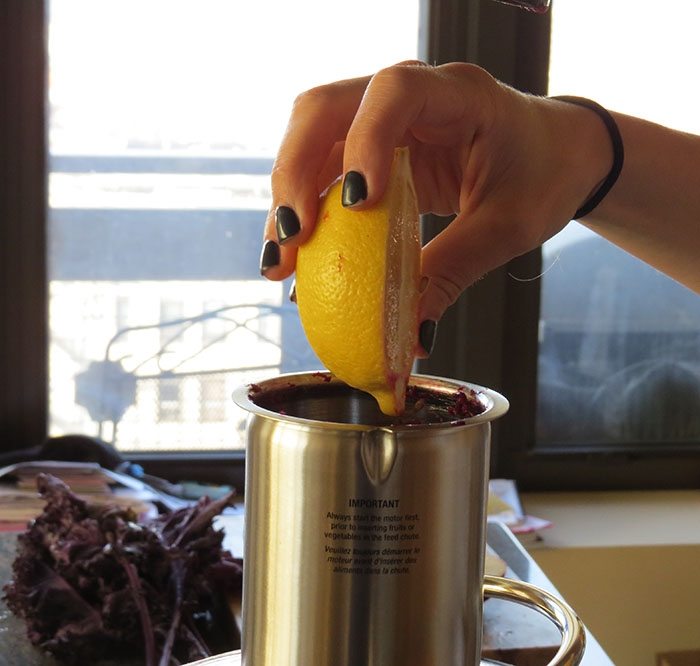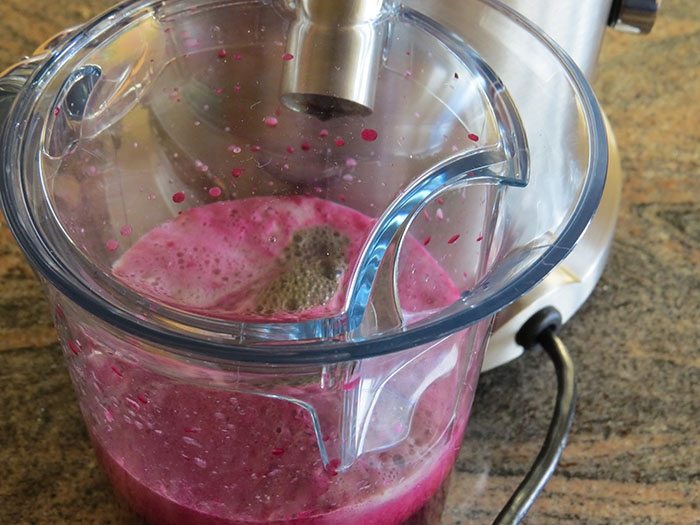 If you don't have a juicer, prices are across the board anywhere from $50 for the Juiceman (which lasted me for years, but wasn't the easiest to clean) to $500 for serious top-of-the-line models.
{Disclaimer: on occasion, I'll use Amazon Affiliate links, sometimes, if someone clicks on a link and buys something I like, I'll get a couple of cents. Blogging isn't free, you guys}