A Bodyweight Workout with HIIT, Arms and Abs
If you're in a hotel room right now (like I am) or if you're just trying to fit a quick workout in at home, this quick workout will help you get your fitness fix with a dose of arms and abs.
Turn on my party workout playlist to turn on some instant motivation.
Here's your workout.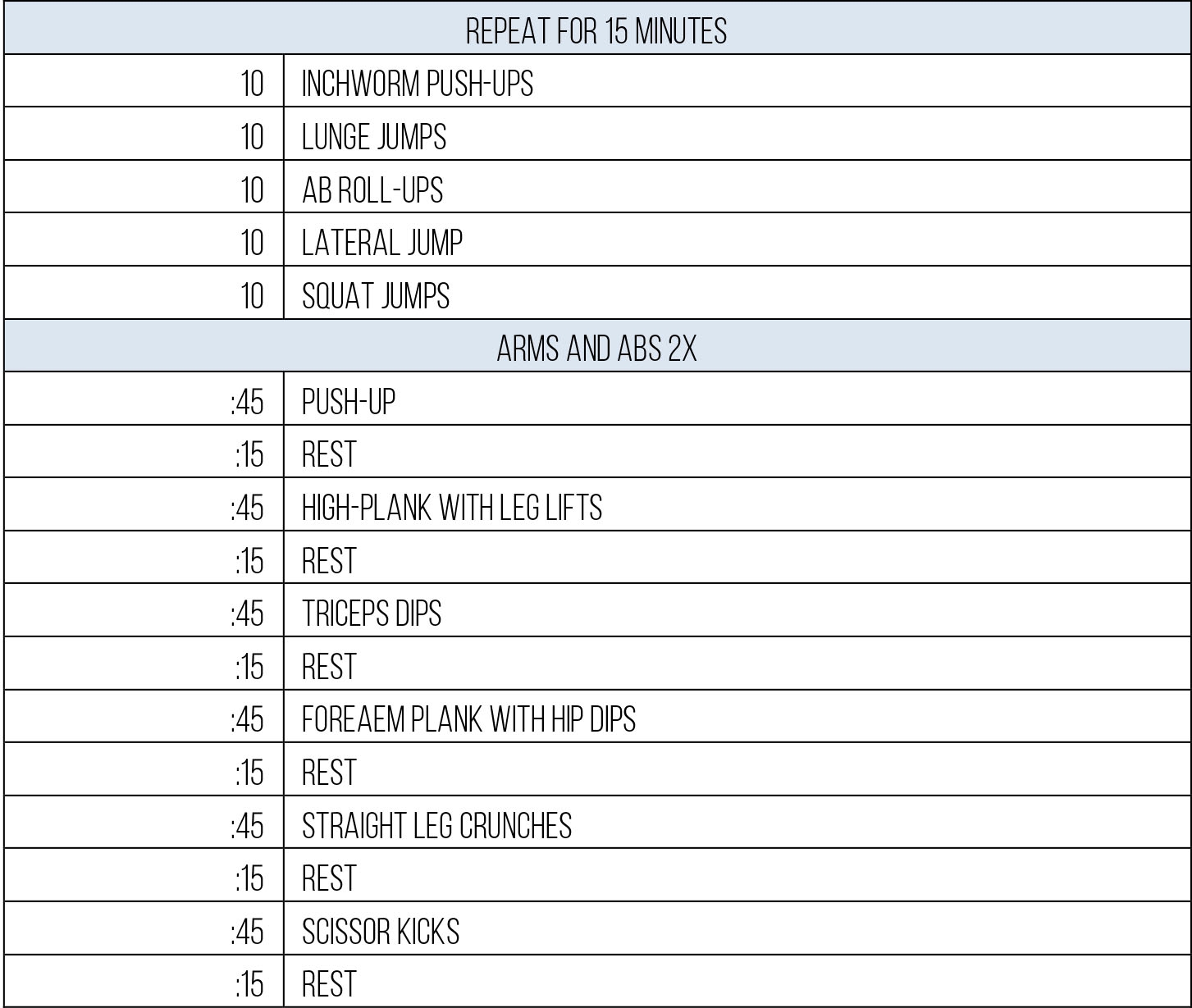 Inchworm push-ups: Crawl out from a forward fold to a plank and do a push-up when you get there.
Lunge jumps: Start in a lunge and alternate sides by jumping
Ab roll-ups: with control, roll up to touch your toes from a laying position and back town again
Lateral jumps: jump from side-to0side over an imaginary line on the floor
Squat jumps: start in a squat, jump and land lightly in a squat again
Push-ups: on your knees or toes
High plank with leg lifts: hold a plank and life one toe at a time with a straight leg. Alternate sides.
Triceps dips: With your fingers facing towards your butt, bend your elbows and straighten them
Forearm plank with hip dips: Holding a forearm plank and dip your hips to the side. alternate sides.
Straight leg crunches: with your legs straight in the air, crunch up
Scissor kicks: Leaning back on your elbows, switch kick your legs
(Disclaimer: This workout is not intended for the treatment or prevention of disease, nor is it a replacement for seeking medical treatment or professional nutrition advice. Do not start any nutrition or physical activity program without first consulting your physician.)