A Bodyweight Workout You Can Do in Your Parents' Basement
Right about now, you've probably traveled to your feasting destination and maybe you're overcome by the smell of Thanksgiving food. If your family lives a flight away, chances are that you and your gym are on a weekend-long break from each other.
Good news, pilgrim: you can saddle up and get in a workout in your parents', aunt's or in-laws' basement using only your body weight. Maybe grab a group and work out together. All you need is the timer on your smart phone.
You'll do each set twice and then move onto the next set. If you're feeling like a rock star, do the entire thing two times.
Need a playlist? Grab my Spotify playlist for the week:
Here's your bodyweight workout!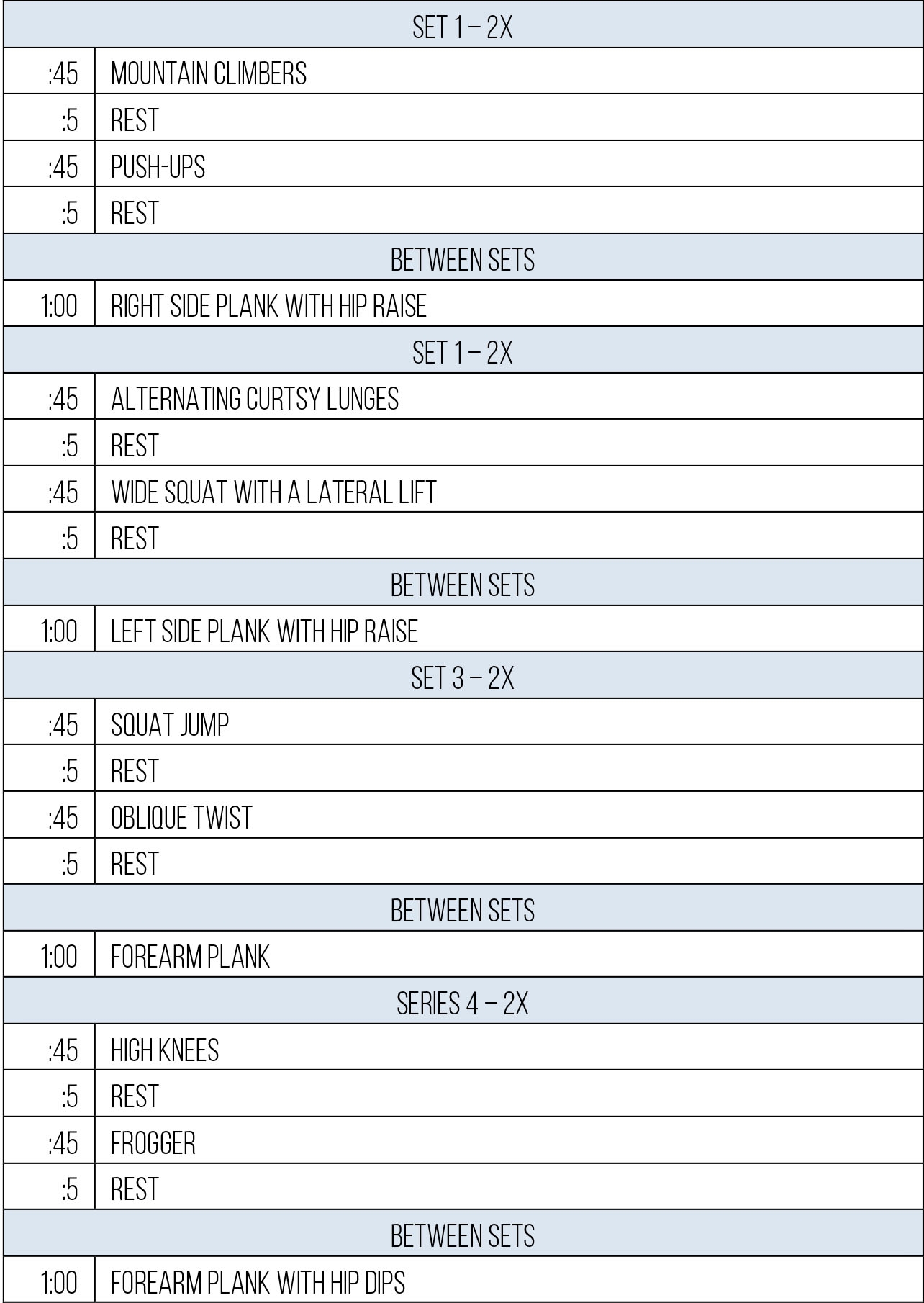 Mountain climbers: Keep your hands under your shoulders and drive your knees towards your chest.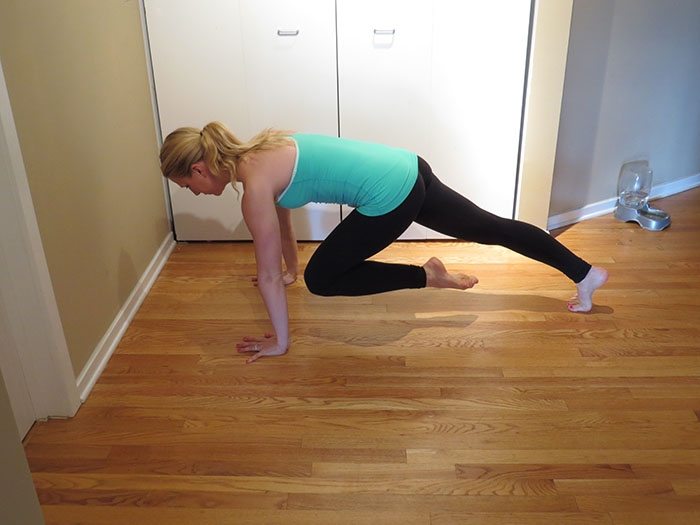 Push-ups: On your knees or your toes, keep your body in a plank and knock out these push-ups
Side plank with hip raises: On your knee or your feet, hold a side plank or add hip raises to the side
Alternating curtsy lunges: step back into a lunge, stepping your back diagonally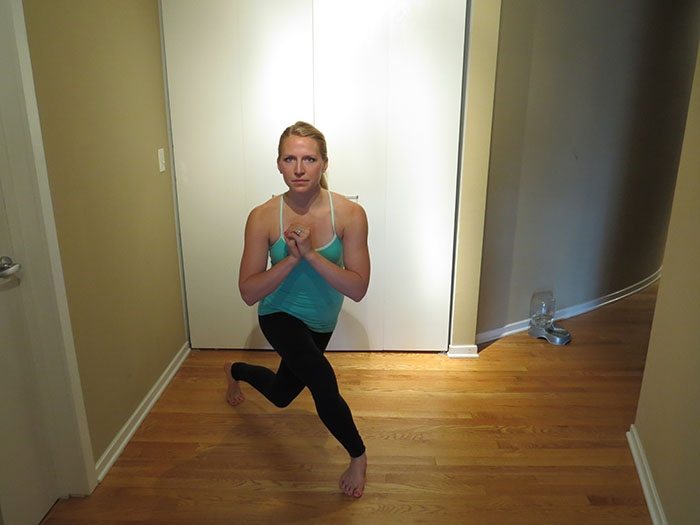 Wide squat with a lateral lift: Start in a sumo squat, and lift your leg laterally at the top of the movement
Squat jump: squat low and explode into a jump at the top of the movement
Oblique twist: In a boat post, twist from side to side, wringing out your abdomen
Forearm plank: Hold a forearm plank, keeping your shoulders, hips and heels in a straight line and your elbows below your shoulders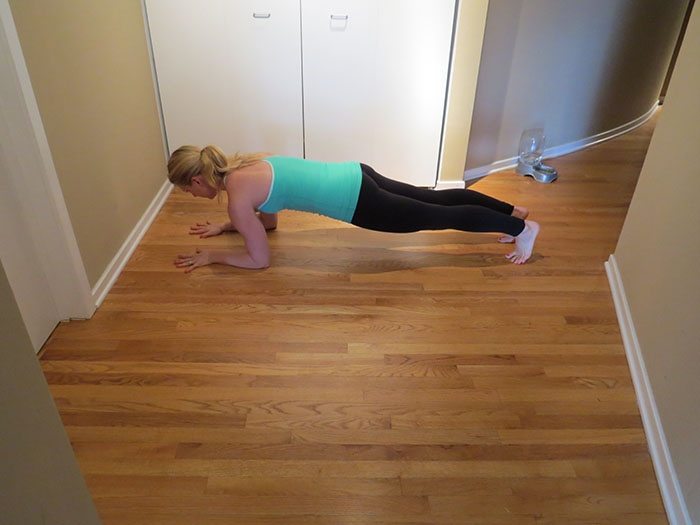 High knees: Drive your knees up, pumping your arms as well to keep your pace up
Froggers: Starting in a plank, jump your feet outside of your hands, bringing your elbows between your knees
Forearm plank with hip dips: Holding a forearm plank, dip your hips from side to side