A Butt and Tabata Workout
After hitting the road for my honeymoon last week, I've had a few good experiences with quick workouts over the past few days. Working out in a hotel gym or a hotel room can feel as foreign as sleeping in someone else's bed. Thankfully, your body can stand in with a bodyweight workout when your gym doesn't do the trick (or Chicagoans, when you cannot take the fact that it's this cold right now).
This workout starts with Tabata intervals and moves into a series to get your butt in gear with a few of my favorite moves for your tush. A Tabata interval is 20 seconds of work followed by 10 of rest repeated 8 total times. You can use this timer to stay on track.
Here's your workout: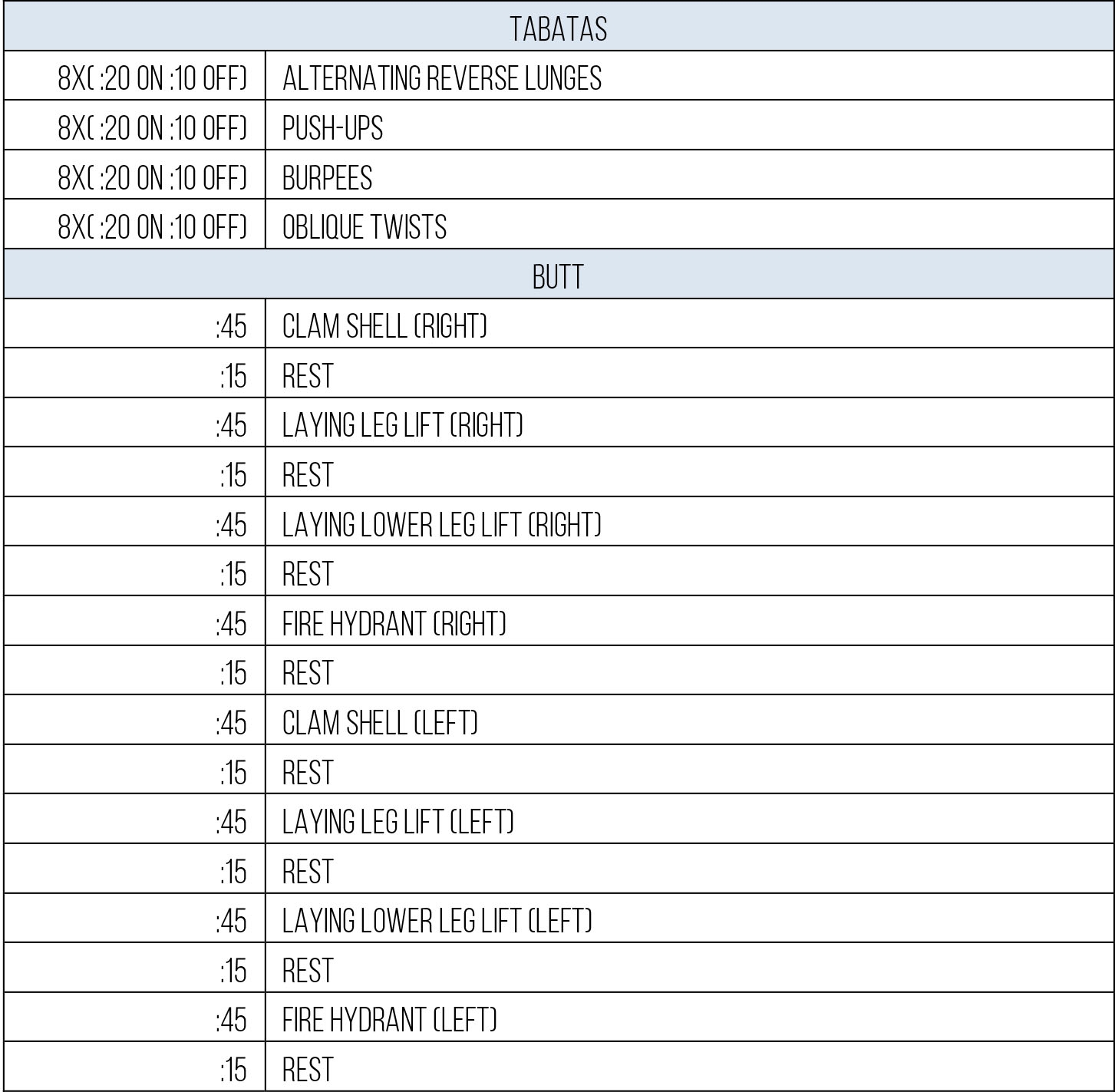 Alternating reverse lunges: Moving quickly with good form, step back into a lunge and keep alternating
Push-ups: As quickly as you can, do push-ups on your toes or knees
Burpees: For each Tabata round, set a goal for how many burpees you want to do and try to hit that number each round
Oblique twists: Keeping your core engaged, twist from side to side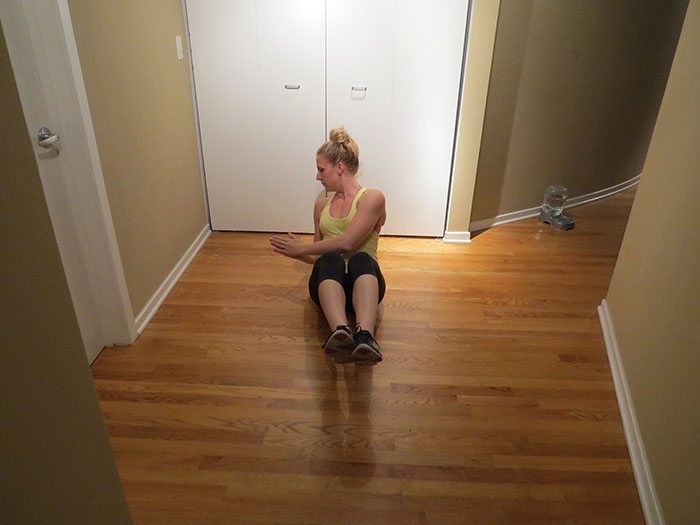 Clam shell: Laying on your side with your feet together, both legs bent and your bottom knee on the floor, open and close your legs
Laying leg lift: Laying on your side with your legs straight and toe pointed, lift and lower your top leg
Laying lower leg lift: Laying on your side with your top leg bent behind your bottom leg, lift and lower your bottom leg
Fire hydrant: on your hands and knees, lift and lower your leg bent at 90 degrees
(Disclaimer: This workout is not intended for the treatment or prevention of disease, nor is it a replacement for seeking medical treatment or professional nutrition advice. Do not start any nutrition or physical activity program without first consulting your physician.)