What It Takes to Run a Marathon [INFOGRAPHIC]
When I signed up for the Chicago Marathon, I had a vague idea of what I was getting myself into. Lots of running, obviously. A few new pairs of shoes, probably. A bigger void in my stomach after Saturday long runs, sweet. But as I got further and further into marathon training, I realized that there's a lot more to running a marathon than just lacing up and hitting the pavement.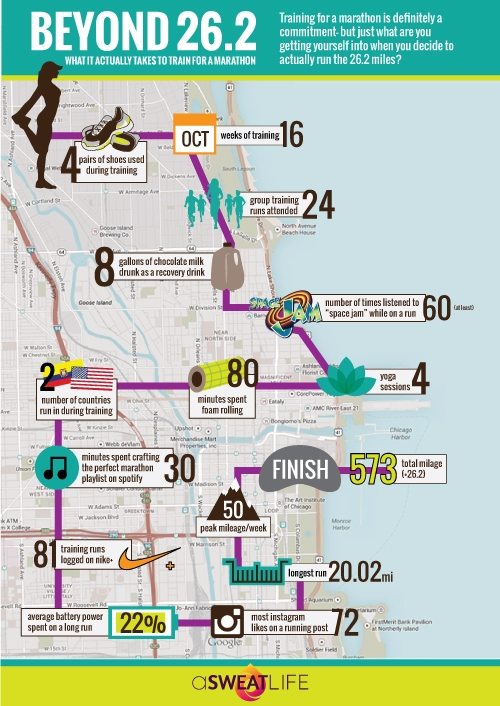 With the (huge amount of) help of my good friend and graphic designer extraordinaire Hannah Lesko, we've created a marathon infographic to show you what it takes to train for a marathon from start to finish.
Congratulations to all the runners that dominated the Chicago Marathon yesterday! Now go get that 26.2 tattooed on your… body.
Special thanks to Hannah Lesko for her amazing work on this infographic!
Let us know!
Did this post help you get closer to achieving one of your goals?