Lunch Bunch: Simply Salad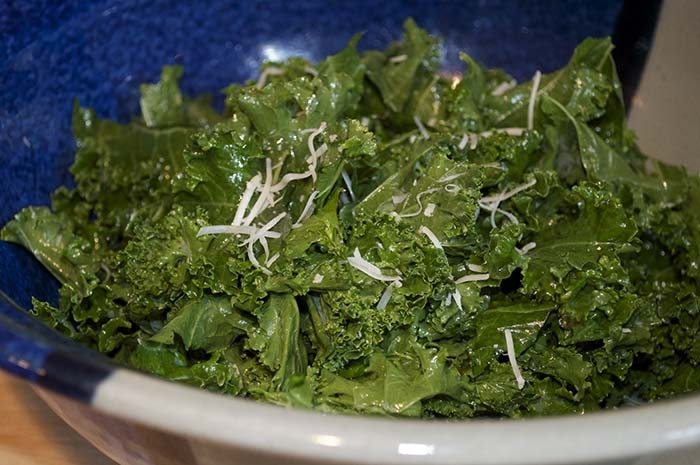 (The Lunch bunch is a tool for planning and packing lunch for a busy week ahead. Recipes are written by a Registered Dietitian so you know that you can count on them to give you a dose of the nutrients your body needs. Each weekly plan will include a grocery shopping list, recipes and a plan to mix up your lunches for each day)
One staple ingredient that you will always find in my fridge is fresh and ready to go leafy greens. They are a good base for just about anything – from a breakfast smoothie, topping off a stir-fry or simply layering under pasta for dinner. For this week's lunch bunch, we're going to make simple salads and a great snack to go along side.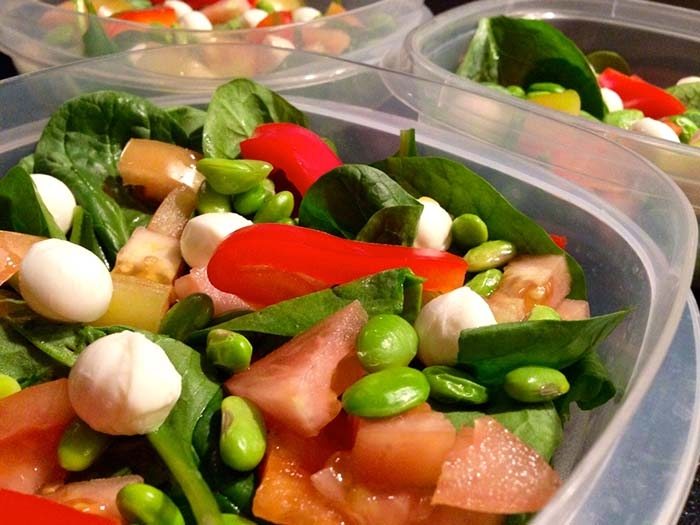 Detox. I hear that word everywhere. I can't even count the number of Sundays this summer I've said, "okay ready for my detox now!". Sounds pretty intense and I've never been a supporter of those terrifying juice cleanses. However, detoxing by eating whole, nutritious foods can be as simple as this week's lunch bunch! And simple is exactly how I like to keep it.
The chlorophyll in leafy green vegetables acts as a detoxing agent to help clear the skin, cleanse the kidneys and get rid of those unwanted substances in your blood called free radicals. A healthy diet full of greens will boost your immunity and keep energy high for the active lifestyle you live!
The following is a green base for your lunches this week. I've also made a favorite snack of mine, kale chips, to satisfy those work day munchies. Just bake or poach 2-3 whole chicken breasts for the week and combine with the following to create some easy (and green) variety to your lunches! *Vegetarians could add quinoa or the black bean burger from previous lunch bunch
Download the printable Lunch Bunch here.