Lunch Bunch: Patty's Patties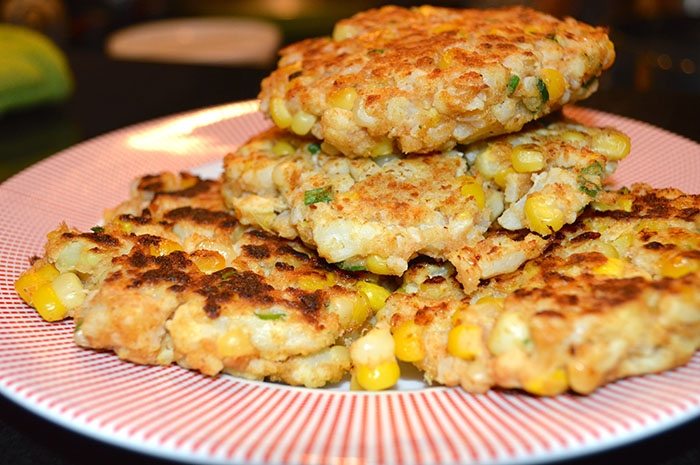 I am so excited to be writing my first post for The Lunch Bunch! I met Jeana earlier this year through work and she got me hooked when I participated in my first #Sweatworking event. Food and fitness go hand-in-hand in leading a healthy, energetic lifestyle, which is why I couldn't be happier to start this project with aSweatLife!
So here we go for our second recipe guide for The Lunch Bunch. My goals for menu planning are simplistic, budget friendly and of course healthy.  As much as I'd LOVE to make my three meals a day plus snacks, it seems almost impossible to find the time in the day – especially if I want to get a good sweat in. So how do I overcome this? More importantly, how do WE as young, active professionals overcome this?  It begins by having the fridge stocked with at least the first two meals a day ready to go … No excuses to stop by the sandwich shop next store everyday or to hit up the sad cafeteria comfort food, because we are prepared! It's time to eat fit.
Autumn is here, which also means it is time to take advantage of your local farmers markets while they are still around. I usually stock up on produce that I love, cook and then freeze for later months when the winter vortex is getting me down (and when fresh produce is more expensive to buy). Corn on the cob is in-season for another month, which is why it's a perfect staple vegetable to grab while you can. Corn also simply reminds me of summer, so I'm trying to hold on to the warm weather for as long as possible.
The first recipe, Cauliflower & Corn Patties, was actually adapted from my amazingly talented mother. My mom has always been a natural in the kitchen – from dishing up her own pastas with the flavor of homegrown herbs to creating the most amazing dinners from mere leftovers. That's where this dish comes in. What do to with all this corn?! Let's make it into a healthier version of a potato pancake, add some protein and more greens, and boom – we've got a meal! The second recipe, the black bean burger, also comes from the same concept of farmers market meals. This one is a favorite of mine because it is freezer friendly. Simply make a big batch, decide how much you want to eat over the next few days and freeze the rest for another hectic week!
Take a look at The Lunch Bunch below. Remember that this is a guide to your pantry and not a complete list. Shop for your staples like additional protein and always get in your greens.  On Sunday, take time to cook both the cauliflower patties and black bean burgers. You will thank yourself for the meal prep later when you have a fridge (and freezer) stocked with some essentials.
Download next week's Lunch Bunch here.