Trainer Profile: Chicago Trainer Gina Caifano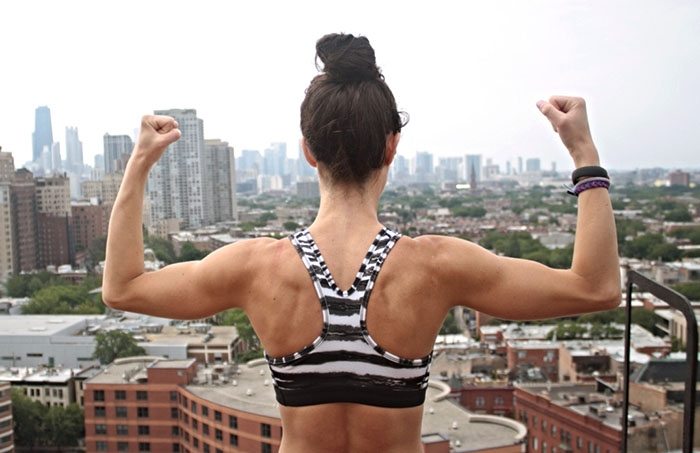 Gina Caifano, Bootcamp Trainer, Group Fitness and Personal Training Certified, Certified TRX Trainer, Certified Aerial Trainer, Certified Nike Trainer and Creator of the health and fitness website "Get Motivated" helps to do just that for her clients; to instill in them a self-directed drive to achieve their fitness goals, and a genuine appreciation of health and fitness.
As a Student Nurse Assistant at Ann & Robert Lurie Children's Hospital in the pediatric organ transplant care unit, Gina is confronted every day with the understanding that the human body not only requires care and appreciation, it demands it. "Caring for patients every day is what motivates me the most. When I see the kids that are sick and in need transplants I'm reminded that I'm healthy and I need to appreciate my body to keep it that way."
Other primary motivators for Gina, aside from maintaining fitness and strength, are reducing stress and being social. "I started teaching a group fitness class as a college freshman at DePaul University for the sense of camaraderie I felt there. I played soccer in high school and when I got to college I wanted to recreate that sense of community. When I'm surrounded by other people who also enjoy working out in a group setting and bettering their health together, it's just the best feeling in the world."
Gina has been a Chicago trainer for eight years. She teaches group bootcamp classes at The Ray Meyer at DePaul (2235 N. Sheffield Ave), a reasonably priced gym that offers classes three times a day, Monday through Friday. Bootcamp is intense, but the class is scalable to everyone. Gina provides lots of levels to help modify class for beginners, clients with injuries, or even athletes that want to focus on specific goals. She also runs a campus-based fitness organization called Get Fit DePaul. Get Fit meets every Wednesday in the quad and is free to join. Gina's classes and personal training sessions involve full body weight training and high intensity cardio designed to build fit and lean bodies while simultaneously decreasing body fat. And she has the body to prove it – Gina was named Chicago's Hottest Trainer of 2014 by Racked Chicago.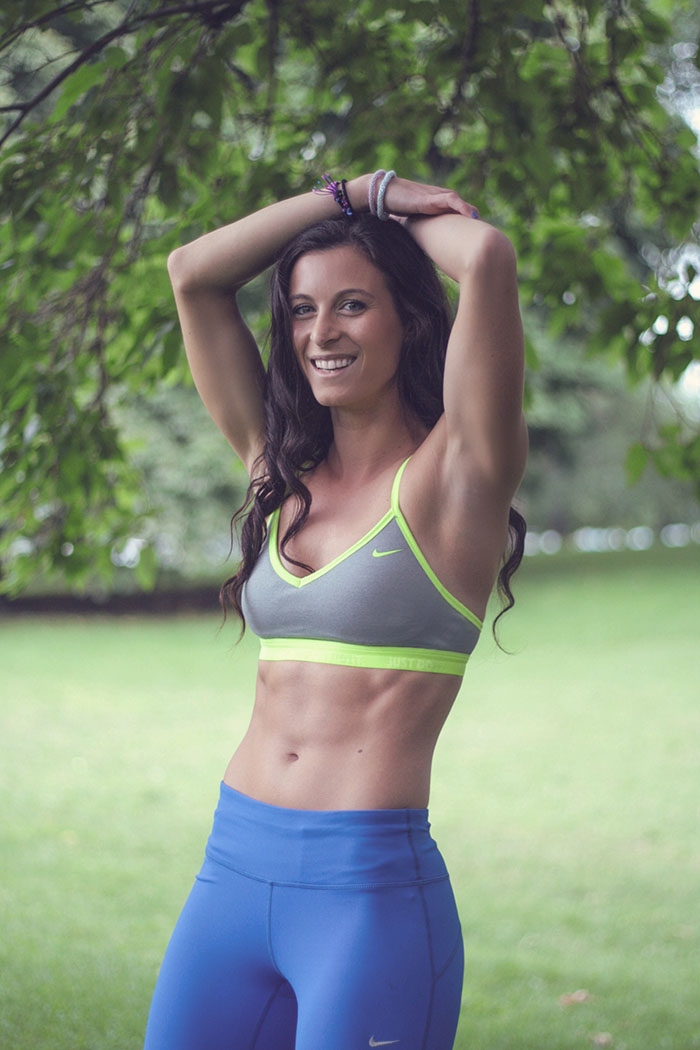 Throughout her eight years as a trainer, Gina has implemented a variety of formats into her bootcamp classes to ensure the most effective results. Her dad lost 20 pounds following her exercises, but Gina emphasizes that the number on the scale isn't the most important thing. "I always tell my clients not to focus on weight. Don't look at the scale; look introspectively into how you feel. The most important benefits of the class are health and wellness."
Get Motivated, Gina's health and fitness website, helps her clients and anyone else interested in improving their health with fitness and nutrition tips. It includes workouts geared towards different muscle groups, fitness challenges, recipes for healthy eating, and pricing and scheduling for her bootcamp classes. "I started Get Motivated to create an outlet for my clients because they were always asking me about how to maintain their fitness levels outside of class. The website functions as a means to offer guidance and motivation, and to promote health consciousness outside of class. I frequently post samples from my bootcamp classes so that if people can't make a class, they can still see the workout from that week."
Summer is wrapping up and winter is already fast approaching, and that a-motivational slump inevitable for so many will soon rear its ugly head. "Yes, sometimes when it's cold and miserable outside and you get home from work and just want to lay down, it's hard to find the motivation to go work out," Gina said.
For her, the social aspect of a group workout is what gets Gina out the door. "It's why I started training in the first place. Try to find friends that also enjoy getting a sweat on together and you're more likely to get out of the door to meet with them for a workout than if you were by yourself. Plus, it is way more fun when you working out together." Additionally, establishing a regular exercise routine will help prevent slacking off and making excuses. "You'll feel so much better after a work out. You'll never regret doing it!"
Through her Masters in Nursing Program, Gina is publishing her research on Women's Motivation For Exercise Adherence, which hopes to find what motivates women to workout. If you interested in finding out what motivates you to workout, friend Gina on Facebook to request the survey.
For price inquiries check out www.gmotivate.com or sign up for Gina's bootcamp at [email protected].