Meet Leah Caplanis, CEO of Social Enjoyments, A Lightly Boozy Option
Social Enjoyments, a Chicago-based company, has a lot to boast about after officially launching this year. To start, the product can market that it's gluten free, sake'-based, organically flavored and only pops an 88-calorie punch. When you're trying to fit fitness into the day after a big night out, a lightly boozy option is in your best interest.

Leah Caplanis, CEO and founder of Social Enjoyments, sought something to drink that wasn't packed with preservatives, sweeteners and gluten after taking a three-year hiatus from alcohol.
"I quit drinking because I was diagnosed with thyroid cancer when I was 26. I went vegan and raw vegan and tried all of these holistic things," Caplanis said, "I wanted to drink again and there wasn't anything that health-conscious out there."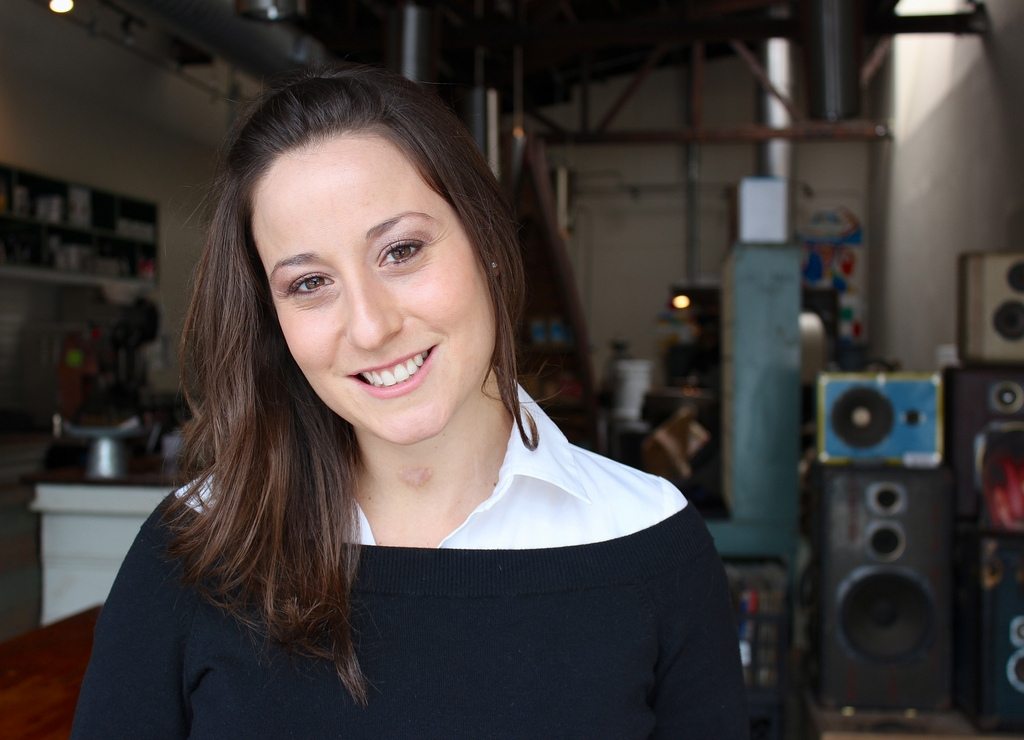 When she couldn't find anything that fit her stipulation, Caplanis set out to create it. May of 2012, she set out on the journey to launch a totally organic alcohol product.
She teamed up with a classmate from grad school at the University of Chicago and, Caplanis said, "Within a month of me having my idea and getting connected to my grad school friend, we had the way to make our alcohol."
Caplanis met with a co-founder of IZZE, who had jotted down a way to create the exact sake she was seeking for social enjoyments years before she ever met him. She said, "He had never tested it – it was just on a piece of paper. It was so serendipitous."
Social Enjoyments' path to your refrigerator shelf and behind your favorite bar wasn't free from obstacles. They nearly lost their producer just months before launching.
There aren't many facilities that are organic certified and can complete Social Enjoyment's unique process. Caplanis sifted through the list of producers and found one that Social Enjoyments was aligned with.
She said, "I probably called 40 places before I spoke to this producer. He accepted us and then he went silent for like two months. I left him a message saying that I was going to be in the area." The "area" was, of course, a seven-hour drive from Chicago and Caplanis was on a mission to secure her producer.
She said. "I drove up there and sat in a waiting room for three hours straight, no computer, no phone, everything had died for some reason. I just sat there and I wanted until I could shake his hand. He decided to work with us when I did that."
After inking the deal with Social Enjoyments' producer, Caplanis and team were able to forge ahead to create the product and the brand.
Making the choice to be gluten free and organic made the path to the store shelf more difficult in all things, from securing a producer to creating a product. But for a brand that was founded on doing the right thing for its consumer, the extra time to get it right was worth it.
Caplanis said that the company also decided to list the nutrition facts and the ingredients on the can, something that isn't mandatory for alcohol companies. She said, "There are only six ingredients. I wanted people to see that we're putting organic everything into it."
After two years of work, Social Enjoyments became available for purchase. Reaction has been positive, Caplanis said, and for those looking for a healthier option, you can start to find it on retailers' shelves including Mariano's, seven Whole Foods locations in Illinois and one Target location.
Once Social Enjoyments grabs its coveted shelf space at your favorite retailer, they've got their eye on giving you a healthier option at your favorite bar.  The drink is already available at the Trump, Bedford, Untitled and Nellcôte.
Caplanis said, "I really want to inspire [mixologists] to create cocktails that are lightly sweetened, lightly boozy." She hopes this will lead to "more options out there for women."
After Chicago? According to Caplanis, the company has its sights set on California as soon as February.
Social Enjoyments also plans to pair its signature hibiscus cucumber flavor with three additional unique beverages.  Caplanis stated that the cucumber hibiscus flavor is "going to be like our rose flavor and we're going to launch one that is our red wine version, then a white wine version and some limited editions flavors like ginger or basil or whatever is hot in the mixology world."
Caplanis says that through all of her work on Social Enjoyments, she's working to help other women find an option that fits into their busy lives and allows them to balance their social life with their busy schedules.
"When I wasn't drinking, I felt like I had this very restricted lifestyle," Caplanis said, "This is really giving me this option to enjoy … To me that's sort of what its all about: having fun, socializing, enjoying your food, enjoying your drinks, it shouldn't be that healthy stuff tastes boring or bland, so I want to change that however I can."
Let us know!
Did this post help you get closer to achieving one of your goals?