Marathon Monday: Sometimes, a Bad Run Happens
By all means, I was way more prepared for my long run this past Saturday than I was for my long run the week before. I ate a healthy dinner, I went to bed way earlier and I even had my bag packed the night before. My marathon training crew was going to take our run outside the city to hit the trails of Waterfall Glen. I was ready to rock and roll.
But pretty much as soon as I stepped off the bus, things took a slight downward spiral. I left my bag on the bus without remembering to put on my trusty Bodyglide, something I realized literally as soon as we started running. Do you know how terrifying it is to be staring down the barrel of a 14-miler, knowing that you're going to start chafing at some point but you're just not sure when? It made me pretty paranoid. Like, every few minutes I would have this train of thought of "Wait, did that hurt? Is the fabric starting to turn on me? Am I sweating too much? Oh god, it's coming," when in reality I was completely fine (literally, I survived the entire run without any chafing, shoutout to Nike Modern Tempo Embossed Running Shorts you're the real MVP).
My second mistake is something that my mom is going to kill me for – Mom, I'm sorry – but I didn't bring my own water source. Thanks to the lakefront trail, I've never even owned a handheld water bottle to run with, since it's just not necessary. And in a rare moment, I didn't Google the trail we'd be taking, so I didn't realize it was a 9.5 mile loop until we started. The bad luck continued when the group I was running with got turned around and somehow missed the water pump near mile six. Around mile eight we spotted water and Gatorade jugs ("Hooray! We're saved!"), only to have another runner very rudely inform us that these were ONLY for another marathon training crew (I can't write here what I said after that, but it wasn't very nice. What happened to the great Chicago running community, guys?).
So in essence, we ran ten miles without water. Our saving grace was that the path was shaded in a lot of areas, and that helped keep us pretty cool. We got back to our starting spot, chugged the water that had been left on the bus, and then resignedly set out for the final 3.5ish miles- which was a total mindf*** and felt a million times longer than any half marathon I've ever run. Add that to the general exhaustion that comes with running 13.5 hilly-for-Chicago miles, and I'm pretty happy to have made it out alive and at a pace that, all things considered, was pretty decent.
That's not to say the run was all terror – the path was shady and the scenery was a great change of pace from the lakefront trail. Aside from the rude water-guarding lady, everyone else on the trail would smile and wave at you as you passed each other – plus, there were way less bikes and crowds overall to fight against. And my training group had chocolate milk for me at the end and a brunch back in Chicago, so how much complaining can a girl do, really? I would definitely head back out there for a weekend run – just with my own water bottles.
My point is, over the course of a 16-week marathon training plan, it's unreasonable to expect every single run to be perfect and make you feel like you're running on air. Not gonna lie, I think I had personally been getting a little cocky the past two weeks of training with a string of good runs, so having a little hiccup to knock me down a peg or two is probably good for my ego. And now that I've got a not-ideal run under my belt, that just goes to show that setbacks are just minor obstacles in the marathon that is marathon training- you'll be stronger because of it, and your next run will be better.
But guys, really, always bring your own water just in case.
Have you ever had a bad run? What happened? How did you bounce back?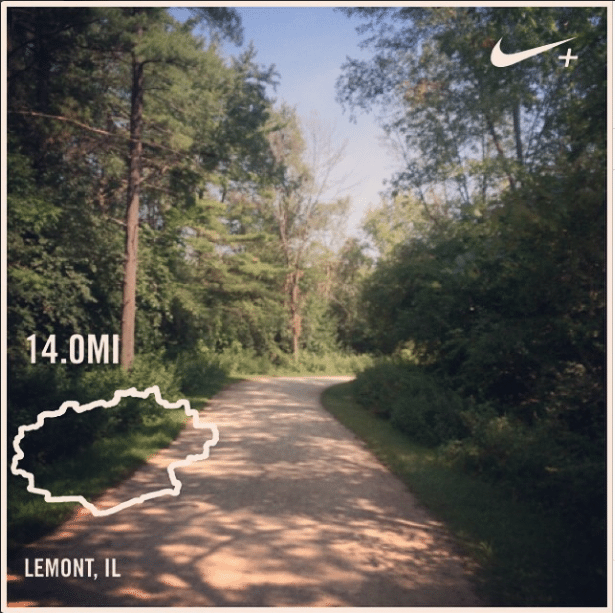 Picture courtesy of Carolyn Gardner