SPF Has You Covered This Summer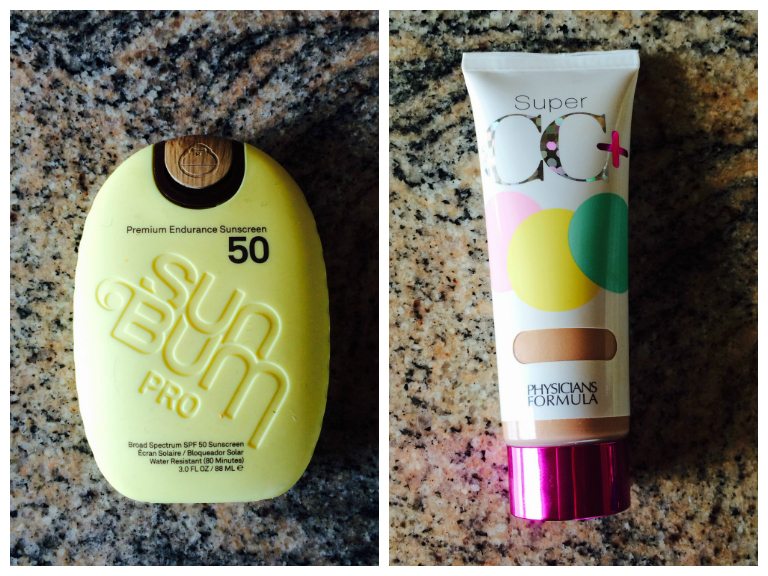 Confession: I am a former sun-worshipper turned SPF evangelist. I now pay the price for ignoring a direct order from my doctor to stay out of tanning beds and to keep myself covered in sunscreen. As a 15-year-old, I was fairly sure that I was invincible and that I would just barrel right through my family history unscathed and with a sun-kissed glow. Now in my late (cough) 20s, I'm paying the price for my teenage insolence.
Once a year, I get predator moles sliced off, resulting in scarring, annoyance and doctors orders to stay out of the gym for three weeks. Again, a direct order from a doctor I ignore.
Once I came to my adult senses and realized my own mortality, which is super annoying, I found sunscreen for all occasions and a spray tanner for the special occasions (Golden Girl). Even if you don't have a terrifying family history like mine or a natural complexion that can only be described as ivory, you should be scheduling annual skin checks with a dermatologist and you should be wearing sunscreen every day. I'm looking at you, endurance athletes. Your time training in the sun adds up.
Here are some facts to terrify you into wearing your broad-spectrum SPF no matter your age, race or gender from the Skin Cancer Foundation:
Skin cancer is the most common form of cancer in the United States. More than 3.5 million skin cancers in over two million people are diagnosed annually.
More than 90 percent of the visible changes commonly attributed to skin aging are caused by the sun.
Daily sunscreen use by adults under age 55 can reduce skin aging.
While melanoma is uncommon in African Americans, Latinos, and Asians, it is frequently fatal for these populations.
What should you look for in your sunscreen?
Broad spectrum: This means that your sunscreen has more than SPF 15 and protects you from UVA/UVB rays.

UVA and UVB rays

have different wavelengths, but both are responsible for different nastiness. UVA rays are responsible for tanning and cause cumulative DNA damage over time. Neat. UVB rays are responsible for burning the skin and "play a key role in the development of skin cancer and a contributory role in tanning and photo aging." Translation, you need to block all of the rays.
Use SPF 15 and up: I always go for SPF 50 because it makes me feel better mentally. In reality, SPF 15 provides enough protection for most.

According to WebMD

(no, don't look up your symptoms, you're fine), "The SPF factor rates how effective the sunscreen is in preventing sunburn caused by UVB rays.  If you'd normally burn in 10 minutes, SPF 15 multiplies that by a factor of 15, meaning you could go 150 minutes before burning." However, those who "have fair skin, a family history of skin cancer, or conditions like 

lupus

 that increase sensitivity to sunlight should consider SPF 30 or higher."
Water resistance: Look for the time next to "water resistant" on your sunscreen label. According to the FDA, "water resistant" sunscreen's SPF levels stay effective after 40 minutes in the water. "Very water resistant" means it holds after 80 minutes of 

swimming

. Read your sunscreen's directions, which are required to tell you how often you should reapply, both in the water and out.
I have a couple of favorite forms of SPF: the stuff I wear under my makeup and the stuff that I wear when I'm sweating or swimming in the sun.
For every day, I've been turned onto CC cream. I've tried a few CC creams and have had mixed results with oiliness and breakouts. Physician's Formula Super CC+ doesn't leave and oily film on my combination skin and evens out my complexion. On top of all of that, it has broad spectrum SPF 30 that will protect your skin from the aging effects of the sun as well as keeping you from burning as you walk through your busy day.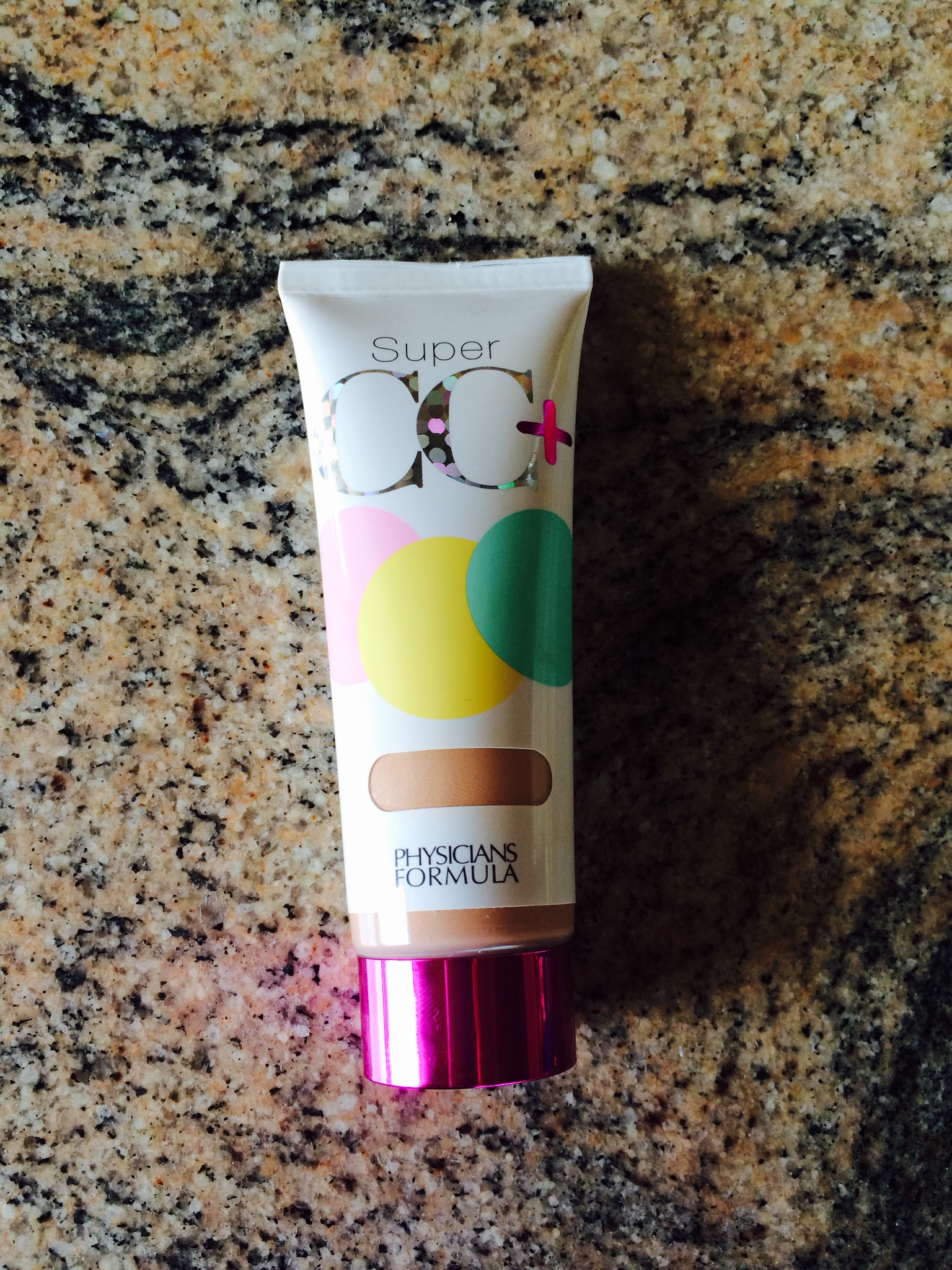 For outdoor workouts, I trust Sun Bum Pro in the SPF 50 variety with my skin. As a sweaty human, I need this super water-resistant sunscreen (80 minutes) to keep me from sweating off my SPF during an outdoor workout.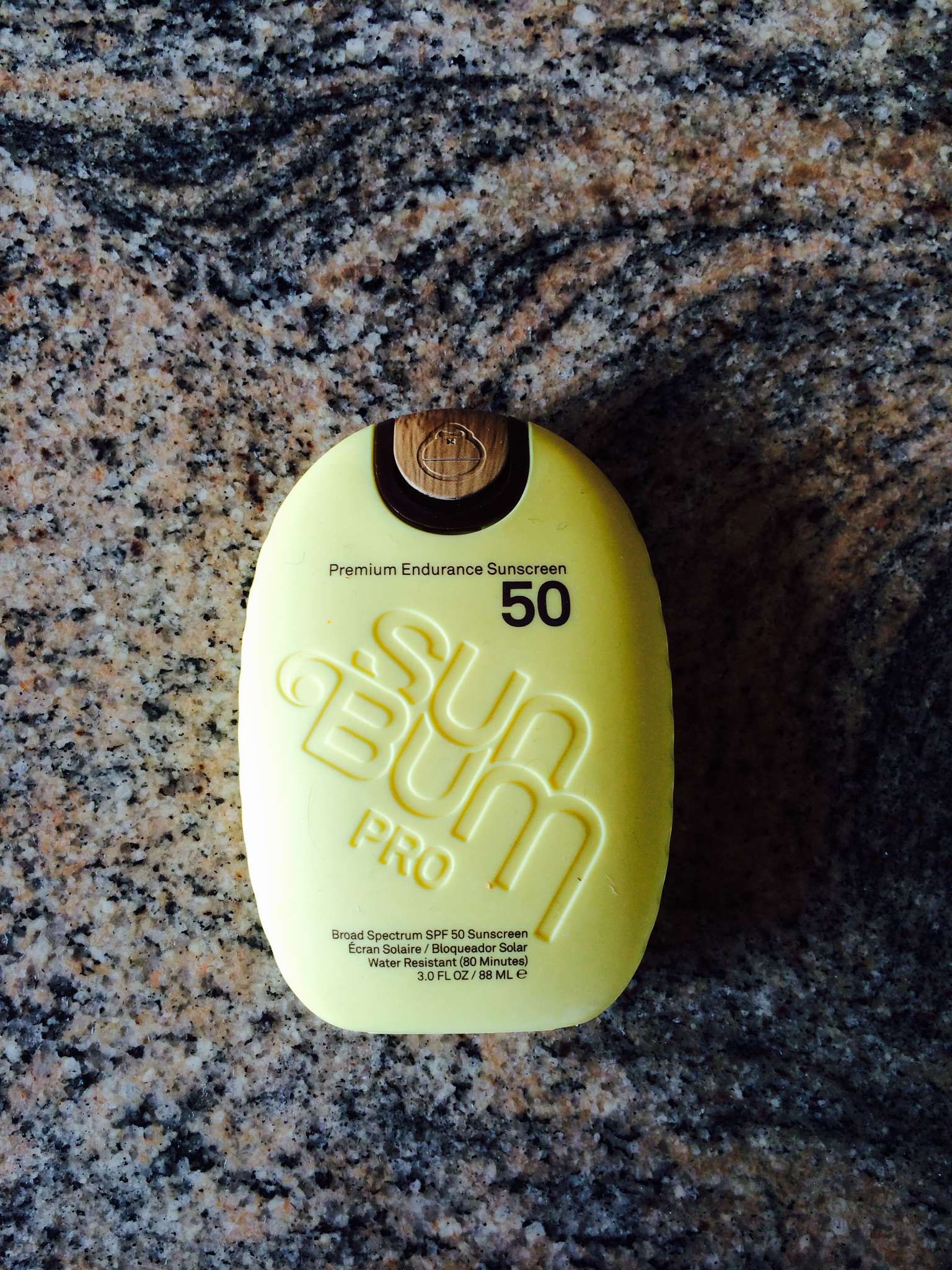 Bottom line: Find something that works with your skin so that you'll use it. It can't protect you if you're not wearing it.
Which sunscreen do you slather on?
(Disclosure: As a Women's Health Action Hero, I get to test out product from time to time. As a result, I'm writing about Physician's Formula CC+ cream in this post. Don't worry, I only write about the products that I try and love.)