Let Loose Like It's Vegas in Chicago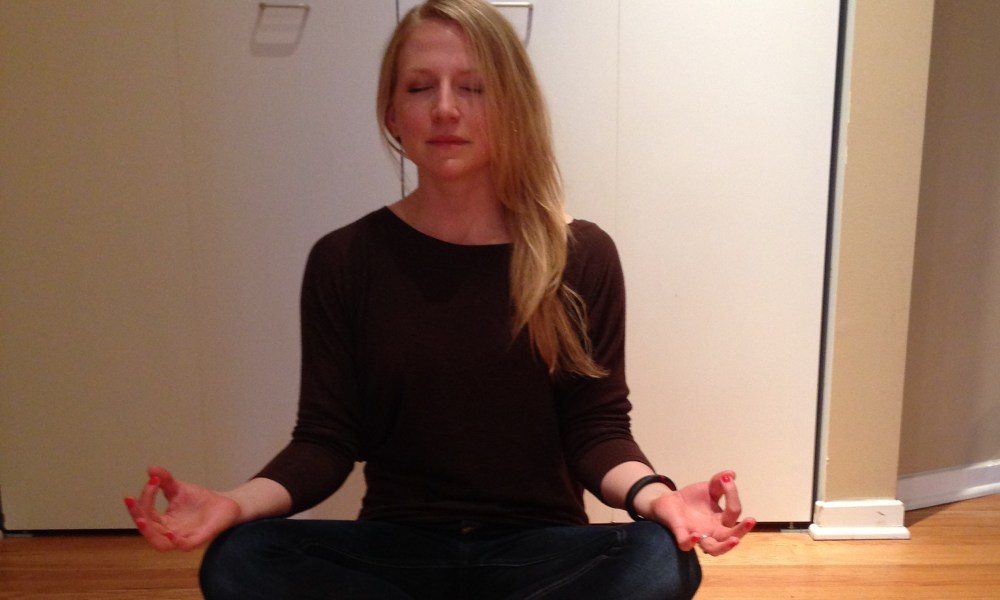 We spend a lot of time on FabFitChicago.com sharing our favorite places to tighten up, but caring for your whole health is important to keep your fitness routine on-the-rails. Sometimes you have to give yourself the permission to let loose and reward your body for all of its hard work.
Getting too stuck in the grind can have awful effects on your body, mood and behavior. According to the Mayo Clinic, the impact of stress on the body alone can include headaches, problems sleeping, reduced sex drive, chest pain and more. No one has time for any of that.
Vegas.com challenged me to destress myself (DO I LOOK STRESSED OUT?!?!) for National Stress Awareness month and to think about how I could bring the mentality of letting loose to Chicago. I may not be able to find a pool party in April, but I can find some zen by giving myself a spa day like I would at the Aria Resort and Casino.
Challenge accepted: I spent a Sunday unwinding myself from a few intense weeks and I fell back on a few favorites to get the job done. Sometimes, you just need to let loose.
A massage at Exhale
Eastern medicine is the real deal. Massage is one of those things that I carve out a little space for in my budget – always a little bit begrudgingly, but it has to happen. I booked a massage, at the very last minute with Mimi at Exhale, who's also an energy healer. Whether you believe in energy healing or not, Mimi delivered one of the best massages I've gotten in my life.
Massage has huge benefits for everyday athletes like cycling class enthusiasts and lakeshore warriors  -you count too, barre fly. Outside of just reducing tension in your muscles, your cardiovascular system experiences benefits as well.
According to Triathlete Magazine, the real benefits of massage come when you're seeing a therapist regularly rather than waiting until you've formed a knot that's visible through your Lululemon racerback. The benefits fall outside of relaxation too. Your athletic performance will thank you. The mag also states that, "Massage increases blood flow to the muscles to help speed healing by flushing out the metabolic waste." Read: reduced soreness.
A pedicure via PrettyQuick
PrettyQuick is one of those start-ups that makes you ask the question, "I don't know why no one did that before?" The mobile site helps you in your pursuit of beauty in the form of hair, makeup and nails. Just tell Pretty quick what you need done, when you'd like an appointment and where you are and the system recommends professionals and salons that you can book.
I never think about my pedicure until I really need to fix the chips.There's nothing worse than finally carving out time to get your feet the love that they deserve only to find that there's a line in every. single. nail. salon.
PrettyQuick helps you cut that line by making you an appointment and allowing you to pay via credit card in advance, so there's no risk of messing up your mani. Everyone wins.
Yoga and meditation at Bloom Yoga via Ohmfinder
I use Ohmfinder from Lululemon to find new yoga classes to try out about once a week. When I was scrolling through the app's schedule, I realized that one of my favorite instructors at Bloom Yoga was teaching a class followed by a half hour of meditation. I've been reading a lot about how meditation can improve overall health and attitude, so I dove right in.
I know I'm playing a little fast-and-loose with my love for all things Eastern, but science is on my side.
According to Psychology Today, meditation can help reduce anxiety in as few as 10 minutes a day. Sleeping better and acting like less of a stressed out animal by devoting 10 minutes a day? That's worth every second of time to me. According to another study by Harvard Medical School (I'm going to rest my case after Harvard), there's also a link between meditation and your overall physical health, "Mind-body techniques can switch on and off some genes linked to stress and immune function." The study also noted that "the kinds of things that happen when you meditate do have effects throughout the body, not just in the brain."
If you're not ready to try meditation in a group, test it out using a set of headphones and your phone with the guided meditation app, Omvana.
How do you shake the stress out and let loose in Chicago?