Tabata at Core Chicago Pilates

Studio: Core Chicago Pilates, 2549 North Racine Avenue, Chicago, Illinois 60614 

Class Focus: The class is formatted around Tabata style High Intensity Interval Training (HIIT), which pushes practitioners to do 8 short bursts of all-out work in a 4 minute time span. The intensity is the key to this workout's success. Read what Shape has to say about Tabata training here.
Cost per class: $20
Money saving offers: 
Who should take the class: Anyone looking to get a taste of Tabata-style interval training or anyone looking for a smaller class size
The Fab Fit take:
The basis for Tabata Interval training is to work at your maximum potential (or as close as possible to that) in 8 short bursts for 4 minutes of total work. Doing 45 minutes of that (the duration of this class) would send me to the hospital. While the class itself strays from the principle of all-out-spitting-and-puking Tabata Intervals, it's still a good workout that will leave your muscles fatigued and get your heart rate up.
In the intimate studio, we sweat our way through toning and cardio, using the Tabata Pro timer to keep the tabs on the always-ticking timer.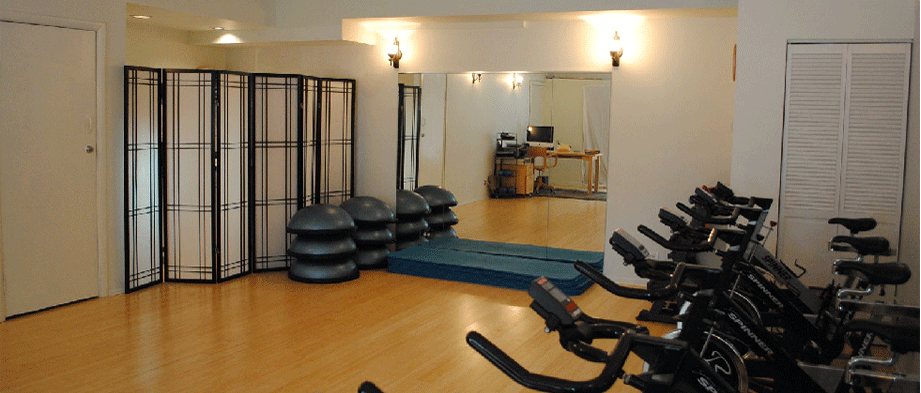 (image courtesy of Core Chicago Pilates)
During the 9 total Tababtas (1 min of rest between each) we used props to up the make each move more challenging or to adapt traditional moves to include more cardio. Props included a medicine ball, 2 glider disk (which could go under our hands or feet to use the studio's wood floor to create a gliding motion), mats and a body bar.
Almost every Tabata included a variation of a pushup or a plank. We did planks with disks under our feet to create a mountain climber-like movement, planks with disks under our hands to create an ab-wheel like motion and planks with the disks under feet sliding in and out. Pushups variations also abounded. Outside of pushups and planks, we did a total body workout tat included lunges, jumping jacks and burpess just to name a few moves.
A cute note: the instructor and my classmates all had a relationship and throughout the class they were sharing stories of their weekends, what's for lunch all with a few out of breathe moments in between
The verdict: This studio has a very intimate feel and is tucked away in the Lincoln Park neighborhood. With smaller class sizes, it's a great fit for anyone looking for one-on-a-few attention.
Date/time taken: 11/11/12