Ballerina Bum Bootcamp at Mazi Dance Fitness Center

Studio: Mazi Dance Fitness Center, 2001 W North Ave, Chicago, IL 60622 

Class Focus: Toning that's meant to create a lean and sculpted ballet dancer's figure

Cost per class: $20
Money saving offers: 
Who should take the class: Anyone looking for a fun way to tone arms, abs and butt with a little dance thrown in (but nothing too complicated)
The Fab Fit take:
My dance skills could use a little work, so I was nervous that the class would be more ballerina and less bootcamp. Fortunately, even I could handle the dance segments and there was much more bootcamp than ballerina. But if I ever wanted to work on the whole dance/coordination/not looking like a robot thing, Mazi offers adult dance classes.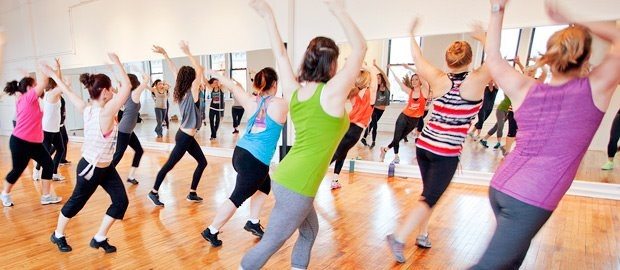 Throughout the class, we focused primarily on three muscle groups: arms, abs and butt using body weight as resistance along with light weights (2 lbs. for me).
I've run the math and we spent at least 15 minutes on abs. That sounds crazy to me too, but I was there and it happened with a few breathers between. It was all tough, but doable. The series included a few variations of planks including one with forearms on a Pilates stabilization ball, during which the instructor helped tweak my form – after all of those planks, my shoulders were up my ears. We followed that by a long series on the floor and a c-curve.
We used body weight for the first part of the arm section. We did a move that I learned  by watching E! – small arm circles and pulses… TV told me that's how Gwyneth Paltrow got her arms. By the time we got to the weights, my arms were screaming.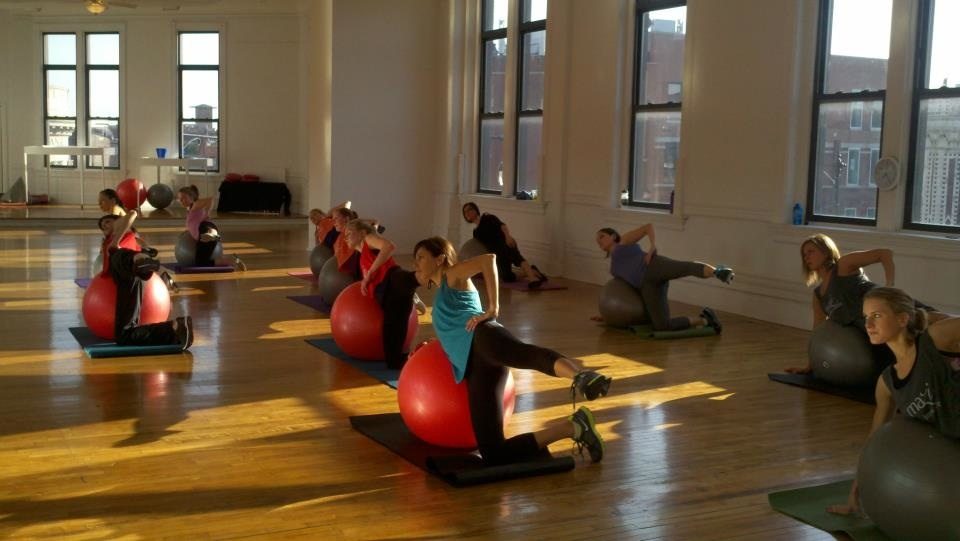 Most of the toning work for the seat was done on all fours on the mat. We did the classic fire hydrant along with other seat burners.
Held in a character-rich studio, this hour-long class absolutely flew by. And we had fun along the way!
Tips:
The entrance is right next to City Soles and the studio is above a Starbucks
The verdict: Date/time taken: 12/1/12