Ultimate Conditioning at ENRGi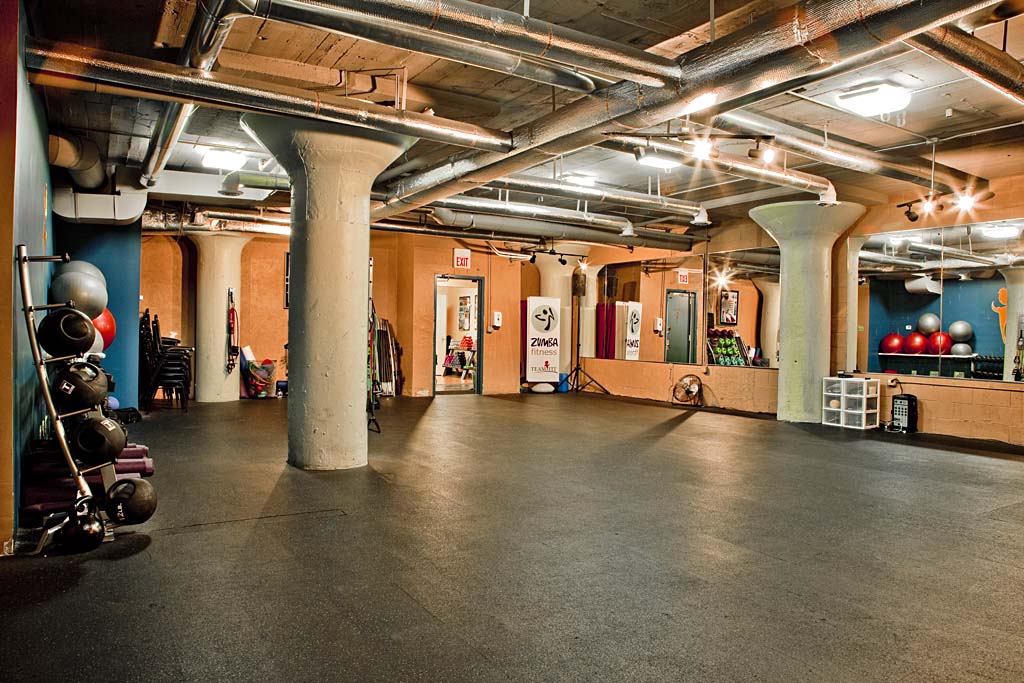 (Image courtesy ENRGi Fitness)

Class title: Ultimate Conditioning
Studio: ENRGi Fitness, 676 N. LaSalle Blvd, Chicago, IL 60654
Class Focus: Overall strength and conditioning through long conditioning circuits that are repeated two times each.
Cost per class: $20
Money saving offers:

Who should take the class: 
Anyone who wants to tackle cardio and strength training simultaneously with an intense cross-training workout
Any girl trying to show a male in her life that classes aren't just for the ladies
The Fab Fit take:
This class reminded me why I love to hate cross training. It truly tests your strength and endurance. Tony, the instructor, kept the class moving from the minute we started until the very last second of class. The equipment we needed for the class included heavy weights (8 lbs for me) and light weights (5 lbs for me), a mat and "the burn machine," which is some sort of speed bag weighted torture device.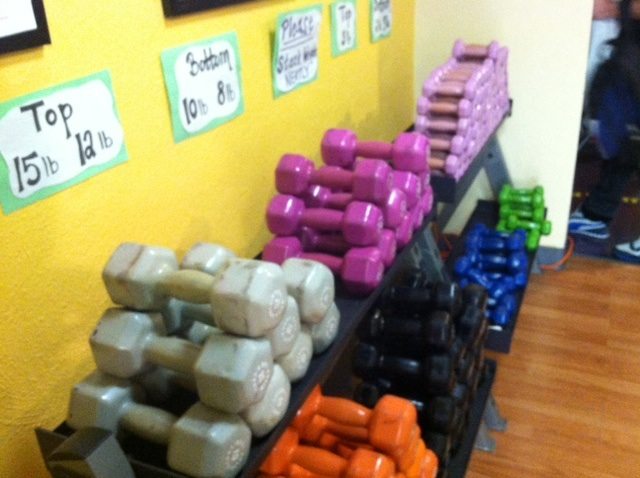 We started with what Tony called the 30/60/90 challenge, which was a circuit with varying time spent on each exercise. We did a mix of push ups, squats with curls, lunges, chest presses and high rows. We spent either 30 or 60 seconds on each exercise. After completing the first circuit, we repeated,  spending 60 seconds on the exercise that we spent 30 seconds on during the first circuit and vice versa.
Between the first large circuit and the second, we used the burn machine to work arms while doing sit ups for about 2 minutes. This was super difficult. The circular speed bag motion is not a movement most people use to work their muscles and the weight of the burn machine gives it an extra challenge.
The next section of class was a pyramid circuit, which we spent alternating between triceps curls, bungees and bob-and-weaves. We started at 20 reps/set and with each exercise, reduced the number of reps by 1 for every set we did. Sounds easy. Not easy.
To finish the class, I was assured that my abs would not be forgotten. We spent about 5 minutes burning out the core. With about a minute spent on each, we switched from full boat to low boat to high plank to a forearm plank, finishing off in a plank with a wide stance. I have never shaken so badly in a plank in my life than I did in that last plank.
Tips:
Show up early. I have a habit of rolling into class with 2 minutes to spare, but this class fills up, so save yourself some trouble and get there early to get a no-hassle spot.
The verdict: This is a welcome challenge and I've already been back. I brought boyfriend to a class and he was equally challenged, but he maintains it's still, "the type of class that girls would do."

Date/time taken: 10/16/2012 11:05
Let us know!
Did this post help you get closer to achieving one of your goals?