Sweat Fest at Real Ryder Revolution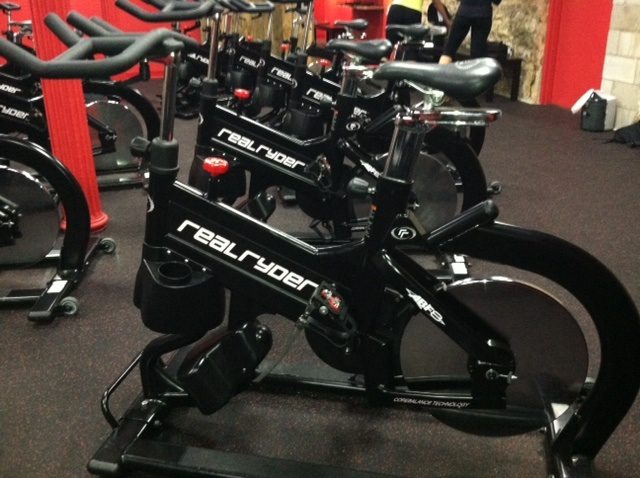 Class title: Sweat Fest
Studio: Real Ryder Revolution, 108 W. Hubbard, Chicago, IL 60654
Class Focus: High intensity, heart rate-raising spin. With the Real Ryder bike, there's more opportunity for toning than on any other bike.
Cost per class: $20 for a single class
Money saving offers:
Who should take the class: Experience spinners looking for a more realistic ride, or "ryde" as the studio calls them.
The Fab Fit take:
The Class is non-stop. As with any other spinning class, you're moving constantly with the only moments of relief being found on a "flat-road." With this 45 minute classes, you'd better come to work, because nobody is taking a break.
This class is all about the bike and what it can do for you and it completely changes the experience of a traditional spin class. Instead of an instructor telling you to imagine yourself going around a turn on your bike as your body stays stationary, the Real Ryder bike allows you to actually tilt the bike as you continue to pedal. The bike is as un-stationary as they come, which forces you to build strength as you stabilize the bike with your abs. The more mobile bike also provides a much more realistic and exciting layer to the typically stationary spin class. Because the bikes tilt and they need a little extra room to move, they're more spaced out making the studio feel much less cramped than most. I don't love exercising intimately close to strangers, so this was a welcome difference.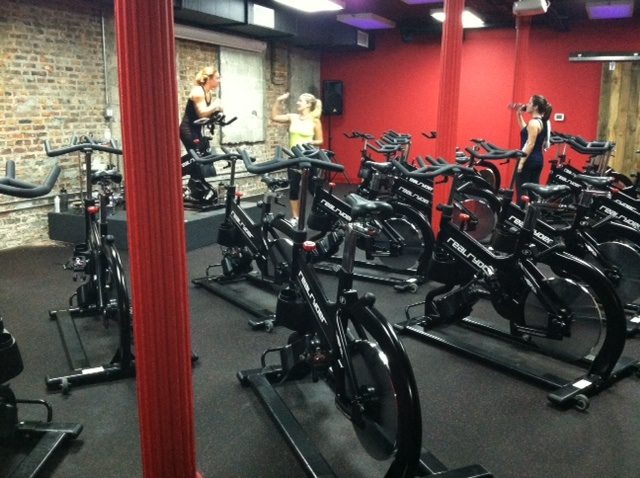 The class followed a fairly traditional spin class pattern, 4-5 "hills" (or intervals of increasing resistance) with jumps throughout. The difference is that each hill or jump series included an added challenge of tilting to the left or right on the bike, which worked both the obliques and the arms. One thing that stood out was my lack of knee pain. My knees aren't necessarily the more sturdy and pain-free joints, so when a high resistance cardio workout doesn't cause me pain, I take note.
By the end of the class, I was totally wiped and completely sweaty, but the upbeat instructor kept me going. She stayed on the bike for the entire class, which always inspires me to keep going. I understand that a lot of instructors teach multiple classes each day, but I always feel better when we're in it together. Ask me for my opinion if I ever teach a spin class.
Tips:

I had to email to redeem my BOGO first ride offer, so once you buy your first ride, email [email protected] to request the free first ride
Bring a towel: Towels cost extra and you WILL sweat.
The verdict: The challenge of the bike made the class so much more interesting. I'll take this again.
Date/time taken: 9/1/2012