Top Fashion and Beauty Trends to Try in 2023
New year, new trends, and 2023 is officially here. It seems as though every writer has compiled a list of predictions for this upcoming year. I've reviewed several of these and pulled out what I think will be the top fads in fashion and beauty this year.
Knowing what's next and upcoming has its advantages, even if you have no intentions of hopping on the bandwagon. Use this list as a helpful look into the future of beauty and fashion. I'll be focusing on trend predictions for millennials and Gen Z and what's going to be popular for them.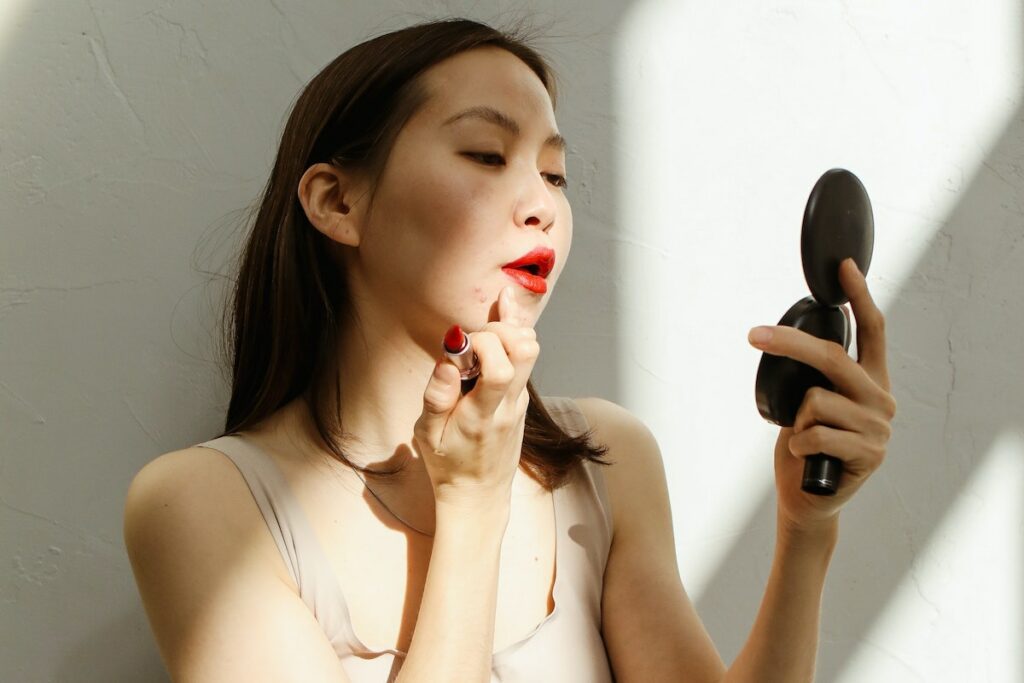 Ultra-feminine clothing
The first fashion trend I think will be big this year is feminine, '90s rom-com lead clothing. This style will be all the rage in 2023. Think ruffles and tulle. Pink in a variety of shades, patterns, and prints will be seen everywhere. Slip dresses, fun accessories, rhinestones, pearls, and colored sunglasses are some examples of this cool, It-girl aesthetic. This will be nostalgic for millennials as they lean into the look.
If you want to stay on trend, you should pay attention to the small details and accessories this year. Find subtle ways to elevate your look, like layering and mixing textures. 2023 is the year we all start romanticizing our lives and upgrading everyday moments into a movie scene. Soft fabric equals soft life and self-care is essential.
Futuristic fits
The second prediction is futuristic fits because 2023 is the future. With the metaverse gearing up for a cultural takeover and the popularity of the AI trend at the end of 2022, sci-fi fashion will soar in the upcoming months. Examples can include oversized sleeves, interesting shapes, and reflective materials.
Hooded dresses were a big trend last fall, and I feel they're just a preview of the types of looks we'll see throughout this year. Fashion is going from the runway to streetwear in a way that we've never seen before. These looks are bringing the drama and not holding back. Think of what you'd wear in the future and wear it today. Some buzz phrases for this style include, "cyber streetwear" and "gamer-girl." Avant-garde or bust featuring dark, emo flair. 
When it comes to fashion, only one universal rule applies and that is to be unapologetically yourself. When you're being yourself, your confidence shines through and makes every look pop even more. 
Slip-on shoes
The end of shoelaces is predicted for this year. Whether it be slip-on gym shoes for working out, Uggs for lounging, or Birkenstocks for running errands, the shoelace is rendering itself obsolete this year. The trend of slip-on shoes started gaining momentum at the end of last year. People are wanting convenience and ease, so I expect the trend to continue this year.
Easygoing, effortless, and cozy are the name of the game when it comes to this year's footwear. Brands like Uggs are also coming out with new styles adding to their platform and slipper offerings which will amp up the brand's cemented popularity. Styling opportunities are still plentiful even when choosing the comfort route thanks to changing designs. 
Soft accessories
Just as with clothing, soft everything is expected this year. Padded bags, items that are fuzzy or feathery, and anything that provides a delicate final touch to your look. Felt is a fabric to keep your eyes on this year.
Short haircuts
Shorter and healthier is in. Bobs and short blunt bangs are the look. Just as a focus on skincare took over in recent years, haircare will now have its year. Say goodbye to damaged, split ends, and hello to your stylish short cut.
Messy bedhead
We're also stepping away from the perfectly styled look and opting for a more authentic or messy feel. The "revenge of the normie" idea, that normal people will become the new influencers, is catching on. With this, we're going to see a lot more styles comparable to the look of just getting out of bed and DIY haircuts. 
Slept-in makeup
This year, the flawless makeup look is out and the slept-in makeup look is in. Influencers have already started sharing hacks and tips for how to create this look without actually sleeping in your makeup, which I anticipate will continue throughout 2023. Some techniques I've come across include heavily lining your eyes and then washing your face for the smudged effect.
Eyes and lips
For eyeshadow, messy application with just one color will have a moment this year. I've also seen lip trends like the purposeful chapped lip look and the poison apple lip.
Dark and moody makeup
Keep in mind if the fashion theme for the year is main character energy, the makeup for the year will match that and is trending more toward lead protagonist with the darker mood. You have to remember there were '90s rom-com leads and there were '90s grunge rock stars. 
Press-on nails
Affordable and fun, press-ons will be the new go-to. I'm personally a big fan of press-on nails. They're inexpensive, quick to apply, and allow for so much flexibility. I can change my nails every week without a care in the world. More beauty influencers are going to fall in love with press-on nails, and their popularity is going to skyrocket.
French manis
When it comes to design, French manicures and any variations on the classic French manicure are going to see a revival. 
Tell us in the comments which trends you're most excited to try this year!