How to Repair Summer-Damaged Skin
As summer comes to an end and fall approaches, you're left with great memories from the long summer days — but also potentially with the repercussions of having a little too much fun in the sun.
Whether your skin is extra dry or you're starting to see brown spots and blemishes, too much sun exposure can lead to skin damage.
Don't fret (seriously don't — stress can make things worse, but more on that later): Here are a few quick fixes to repair your skin and prepare for the cooler months ahead.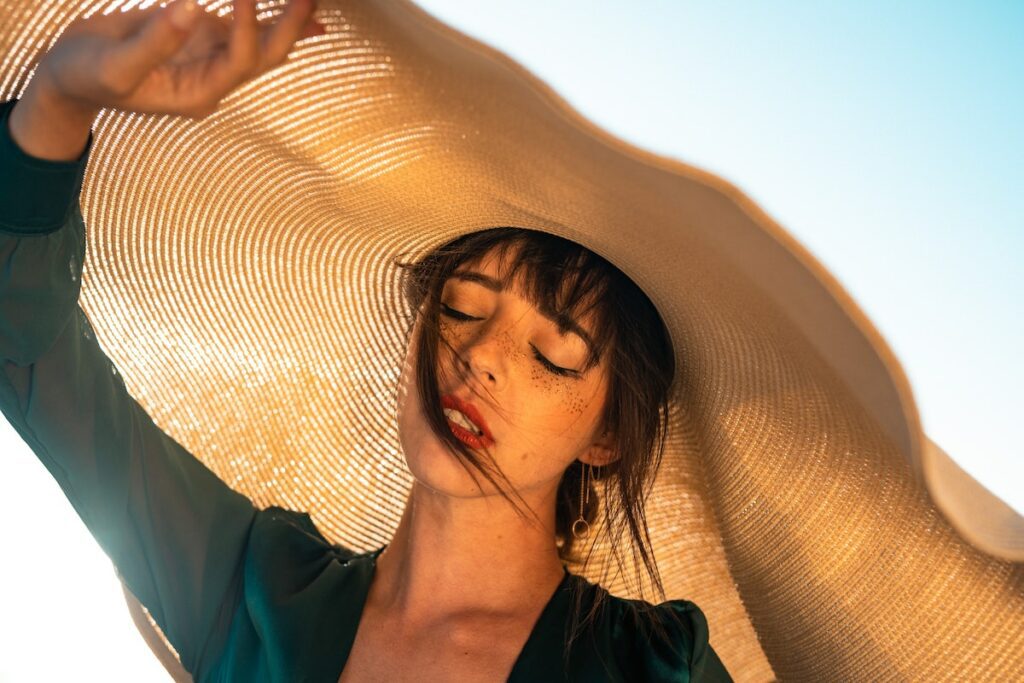 How to repair summer skin damage
Hydrate!
Since adult bodies are made up of about 55% to 65% water, you need to continually replenish yourself. Drinking water helps your body carry out the key functions that support healthy skin more effectively.
Water is essential to the production of collagen and elastin, and keeping your body hydrated can improve its ability to counteract the aging effects of glycation. Aim to surpass the daily eight, 8-ounce glasses of water a day recommendation while you acclimate your system and body.
Limiting alcohol can also help to repair your skin, as we all know booze is dehydrating. So if you enjoyed cocktails by the pool, extra hydration is in order.
Some people may even experience an immediate skin reaction to alcohol where the skin becomes flush with red bumps. This can also be a sign of alcohol intolerance. Talk to your doctor if you experience any noticeable symptoms.
Cut out refined sugars and processed foods
I hate to be the bearer of bad news, but all those yummy summer sweets could have taken a toll on your skin. So swap out the sweets for hydrating fruits such as watermelon, berries, apples, and pineapple.
The good news is that a piece of dark chocolate is still beneficial. The Cleveland Clinic has mapped out 23 foods to eat for healthier skin, and just an inside scoop — they're all yummy! 
Breathe and relax
It's hard to believe, but stress really does impact your skin (along with everything else properly functioning in your body). According to this Harvard Study, stress may be having negative effects on your overall skin health and well-being.
It's easier said than done, but try to take some time to rest, recharge, and relax in the midst of the "back-to-school" and "back-to-reality" fall shuffle.
Moisturize and repair
Lastly and most importantly, make sure you're applying dermatologist-recommended skin creams. It also helps to apply body creams immediately after showering so they absorb into your wet skin.
Also try incorporating natural remedies into your skincare routine, such as aloe vera, which are price conscious as well as clean. Using face masks, safely exfoliating, steaming your skin, and if possible getting a facial with a licensed aesthetician can help you restore your skin as well. Here's a master class in repair.
The bottom line: When repairing your summer skin, it's imperative you seek guidance from the experts. Find a board-certified dermatologist in your area to examine your skin (and while you're at it, get a full body skin cancer screening) so they can prescribe a skincare routine that fits your skin's needs.
Happy Skintember!