5 Wellness Journals to Help Support Your Health Goals
When going through a major change, having a method for reflection and accountability is key. This is helpful for increasing overall awareness, noticing trends in habits, creating a supportive environment, and increasing confidence as you're progressing.
While there are many methods to do this, I'm finding that there are more and more journals with specific prompts and themes around wellness. This can help keep wellness top of mind, give you a sense of accomplishment when crossing habits off a list, and even give you journal prompts to expand your viewpoints on wellness.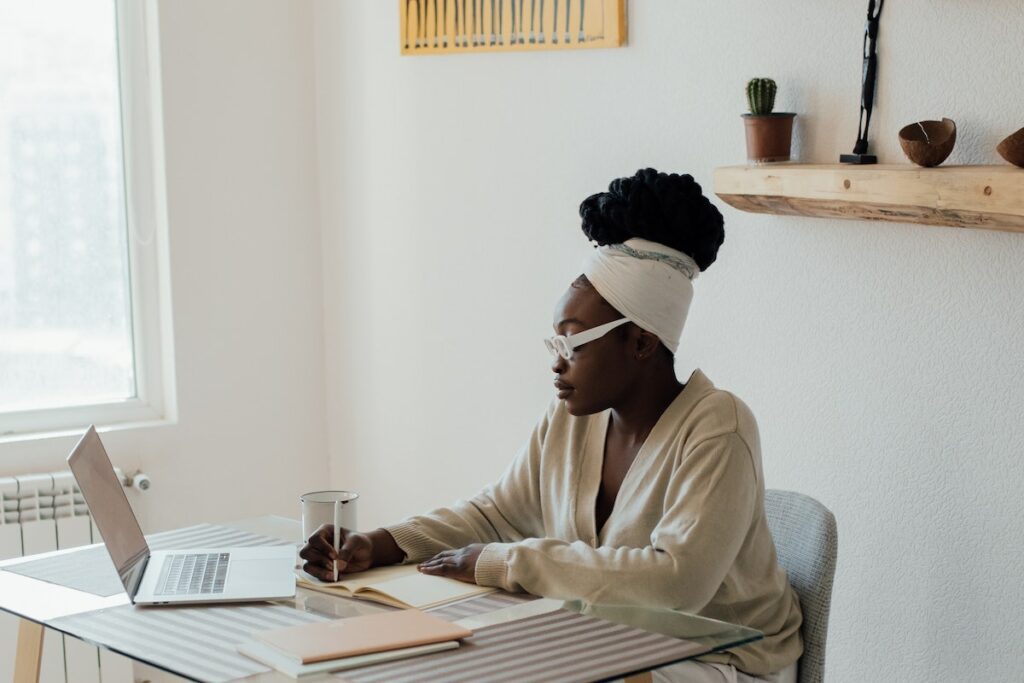 The best wellness journals to suit your needs
There's something about pen and paper that can be a catalyst for reflection and change. Take a look at a few of my favorites and highlights from each to decide what might be best for you.
Daily Greatness Wellness Journal: This is a pretty comprehensive journal centered around holistic health and vitality, designed with goal setting and positive psychology in mind. Although it has many features, as a dietitian my favorite aspect is that it prompts you to have a daily "why." 
I believe that having a firm "why" can drive change, so it's great that you can reflect on this on a daily basis. It also includes a food journal, workout journal, and a checklist including water intake, meditation, visualization, and stretching. 
Crossing items off a list can activate the brain's reward system or give you a dopamine response, which can make you more likely to repeat habits. This also includes wellness clarity worksheets, meal planners, weekly shopping lists, and wellness facts and reminders scattered throughout. 
Papier Wellness Journals: These are designed a little differently and for shorter periods of time that you really want to gain momentum and ramp up habits. These journals are only 12 weeks in length, and from what I've seen working with clients, would be great for fall. 
Fall has always been a time for more structure and a great time to fine-tune your wellness routine and feel more empowered to make changes. The pages allow you to monitor your sleep, plan meals, track mood, prioritize self-care, and practice gratitude. 
Overall, this is meant to have you start thinking about the big picture, start setting goals (big and small), set intentions, notice patterns in your behavior, find inspiration, and embrace flexibility. If you're going for aesthetics, this journal also has a wide variety of designs. 
Food and Wellness Journal by Kunitsa Co: As a dietitian, this is the one most relevant to what I do, centered around keeping a food log for meals and snacks, being mindful of macronutrients, tracking water intake, tracking macronutrients, tracking exercise type, sleep, meditation, and supplements.
I'm a big believer that connecting these habits to how you feel is key for long-term change, and this allows you to connect these with overall well-being and energy levels on a day-to-day basis. 
Although intake can and should vary slightly daily, this can help you spot patterns to keep your progression. This is also a 90-day journal, and although I believe it depends on your goals and is truly individualized, research does show that the 90-day window is supportive of a permanent lifestyle change. 
The Clear Habit Journal: This one is from the author of Atomic Habits, James Clear. This is one of my favorite books for mindset, and I often have clients read this as they're working with me. 
This book can help put his book to practical use, and although it's not overtly "wellness-themed," you can certainly use it in that way. This contains a combination of a habit tracker plus some free-form journal prompts to get your wheels turning and allow you to reflect on your daily habits. 
Wellness journals: putting it all together
So, how do you find the best wellness journal for you? Take a look at all of these features and reflect on what would be best to really ignite that long-term change. 
Do you think a 90-day journal would be best to really gain momentum or would you rather really see your progress over a year? Do you simply need checklists or are you trying to get more into free-form journaling? 
I'd also encourage you to go on their sites and look at the actual layout. Some people love a ton of features, while others find it paralyzing and would rather have a simple format that they can use on a regular basis.