The Best Recovery Shoes to Soothe Tired, Achy Feet
When I first began running endurance races as a 21-year-old fresh college graduate, I figured I could bounce back from any run with no problem. Prior to training for my first marathon, I had never run farther than eight miles and had no clue how my body would respond to the high mileage.
Though I was young and had no immediate health concerns, my body was feeling the effects of training. Walking up and down stairs became challenging, I needed to ice my joints constantly, and sometimes completing my next run felt impossible.
A few years later, I was introduced to recovery sandals. I began wearing them around my house after long workouts on my feet and was shocked at how great my body began to feel.
I initially thought that brands were calling these shoes recovery sandals so that they could market classic slides to runners, but research shows they have legitimate benefits to athletes.
According to podiatrist Dr. Priya Parthasarathy, recovery-based shoes often have more cushion and structure than a standard sandal. Also, recovery-based shoes can reduce pressure on the feet and joints after completing a workout.
Below are my picks for the best recovery shoes that are currently on the market.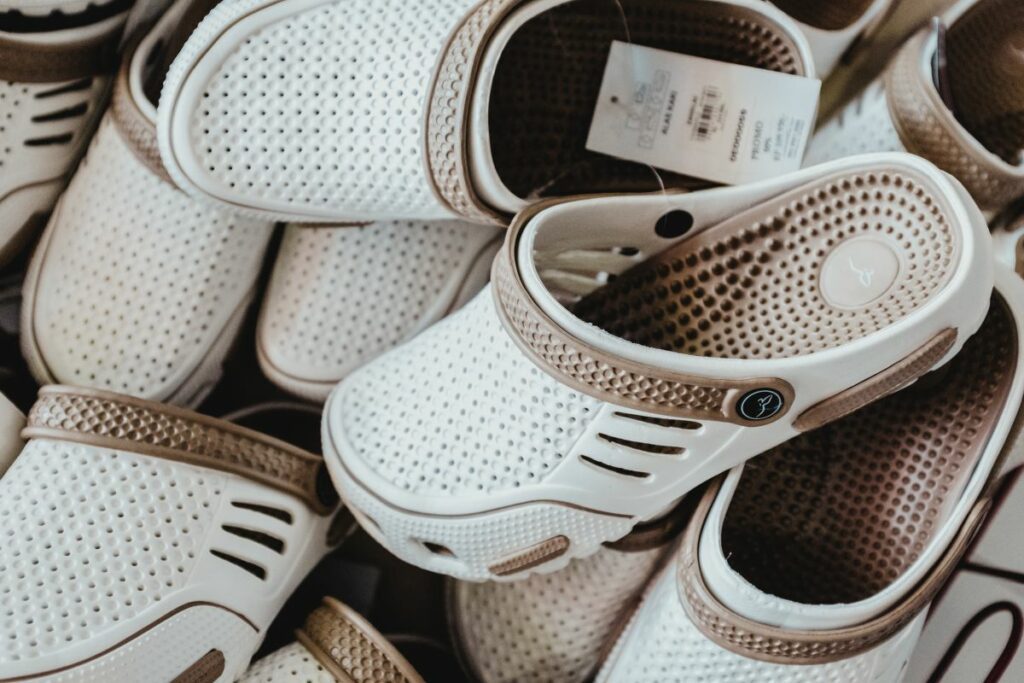 Best recovery shoes to try right now
OOFOS: The first shoe that I ever had that was built for recovery was an OOFOS slide (thanks to aASweatLife)! OOFOS developed their own proprietary OOfoam which "absorbs 37% more impact than traditional foam footwear."
OOfoam has both a mix of cushion and stability to support the arches of your feet and your ankles. Since I got my first pair of OOFOS, I've gotten a second pair and gifted them to my running friends. So far, I haven't heard any complaints!
Hoka Ora: This is Hoka's most popular rendition of a recovery shoe. Hoka built this shoe by using its "classic oversized midsole and Meta-Rocker geometry" in a sandal.
The Ora is distinguished by having a seal of approval from the American Podiatric Medical Association which means that it's seen as promoting overall foot health. Though I haven't had a chance to try the Hoka Ora, my friends who have say they'll never go back to wearing their old sandals!
PR Soles: While many recovery-based sandals have a similar structure and are made of various versions of foam, PR Soles takes their sandals in a unique direction.
PR Soles utilizes their own Acupoint technology to stimulate and massage the feet. The Acupoint technology engages nerve endings in the feet which can relieve pain, improve circulation, and reduce stress.
Birkenstocks: While Birkenstocks aren't necessarily designed with the sole purpose of recovery, the shoe's design itself does just that. Prior to wearing OOFOS, I would often lean on my Birkenstocks on days when my feet were feeling particularly beat up.
The arch support paired with the softness of the leather upper material in the shoes helped my feet recover fast. If you aren't sure if investing in a pair of recovery-specific sandals is the right move for you right now, then Birkenstocks may be a great entryway.
Chaco Sandals: Similar to Birkenstocks, Chacos weren't designed with recovery in mind as their main use, but they're excellent recovery shoes.
If the high arch of a Birkenstock is bothersome for your foot, then the flexibility of Chacos may be a great option. Chaco sandals also have well-structured straps that support keeping the shoe on your foot so you can focus on your active recovery.
Crocs: Last, but not least, I would be remiss if I didn't mention Crocs as an excellent recovery shoe. Often when I'm at the track or on a trail, I see other runners donning their Crocs after they finish their runs.
It's no surprise as Crocs are both trendy and comfortable. If you're trying to keep up with the style of Gen Z in your recovery program, then Crocs may be the perfect choice for you.
The bottom line: While the shoes listed above are some of my favorite choices for recovery sandals, what's most important is that you listen to your body and what it needs.
When you find the attire that leaves you feeling rested and supported, you'll know that it's your best choice. Happy recovering!