Pride Month Spotlight: How Fitness Changed Katie Kollath and Heather Hamilton
As told to David Robertson
Name: Katie Kollath
Age: 29
City: Denver, CO
Occupation: Co-Owner of Barpath Fitness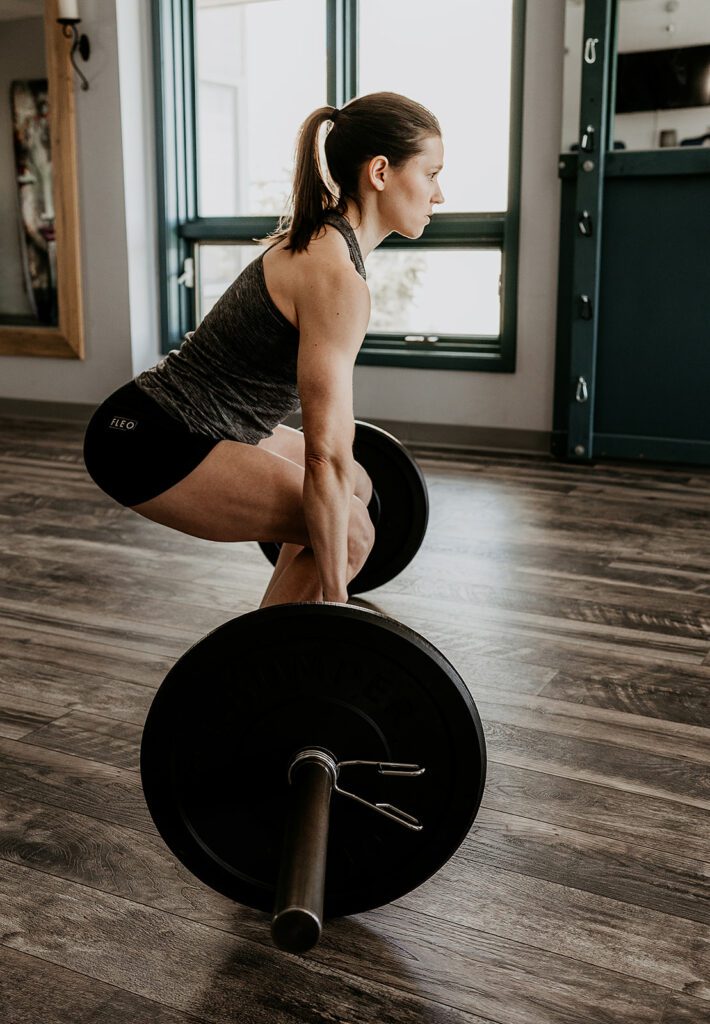 I grew up on the south side of Chicago, and sports were always a big part of my life growing up. I played everything from basketball to softball to volleyball, and even ran track in grade school. In short, fitness has always been a part of my life in some fashion.
I really found my passion for fitness in college when I began to nerd out on physiology and nutrition and applied it to myself. I liked to think of myself as my own science experiment. Aside from the sports I played growing up, I started getting into fitness in college. This is when I started to take resistance training seriously, training bodybuilding style and doing body part split routines.
Then I found that being strong is fun. So I transitioned to a powerlifting style of training, which focuses on getting the barbell squat, barbell bench press, and barbell deadlift as strong as possible. I competed in powerlifting meets a few times and placed in my weight class.
After that, I wanted more of a challenge with my training. I turned my focus to Olympic lifts, got USAW-certified, and started honing my skills on the snatch and clean and jerk. Now, I have my own coach who centers my programming around gymnastics style training with weightlifting as accessory movements. Essentially, I am learning to get strong with my own bodyweight and with weights.
The physical changes I saw when I started to consistently resistance train are obvious – more muscle and more strength. However, the absolute best change I felt was the confidence I grew and continue to grow each day I show up to work out.
Every day, I feel like I can conquer the world (at least my own little world) because I show up and start the morning with something challenging, and I get through it.
My mental resilience is almost unbreakable – and it's amazing that consistently working out and eating well can do that for me, you, and literally everyone else.
Fitness has also helped shape my identity. Overall, I see myself as a strong person, physically and mentally, and fitness is one of the primary ways I've been able to implement this into my psyche. Most days, I don't want to show up and work out, but I do it anyway. I know the benefits, and I persist. Getting through those tough workouts strengthens my mind so the next time I don't want to work out, I do it anyway because I can push myself to do it. It's the perfect cycle. 
I wish I had found resistance training when I was younger and struggling with my identity, because I wasn't strong enough to come out until my early twenties. I was afraid of what everyone else would think of me. Looking back, I realize just how hurtful that thinking was for me – mostly because I lacked that mental toughness that living a healthy lifestyle and pushing my body gives me daily.
Name: Heather Hamilton
Age: 34
City: Denver, CO
Occupation: Co-Owner of Barpath Fitness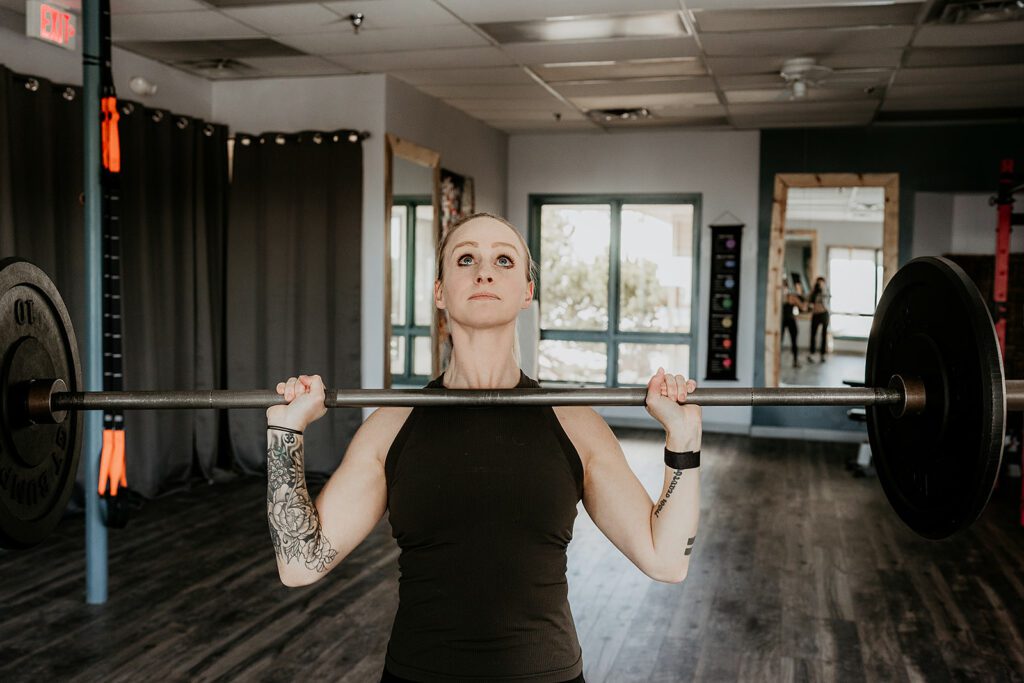 I grew up in a very small town in Indiana, and most of my friends were not athletic or passionate about fitness. A lot of us felt like outcasts and we were bullied a lot in school. I dropped out of high school when I was 16 years old, but I never could have guessed where being active would take me in the future.
At age 16, I auditioned for the high school show choir. I loved music and I wanted to be part of our varsity singing group, even though I was dropping out of school. When I made the show choir team, I learned quickly that being healthy was going to be important for me to be able to shine on stage. I decided to quit smoking (a habit I developed at a very young age) and start exercising.
At first, I was a mess. I could barely jog around the block, but eventually, I worked up to running three miles. In turn, I realized I could breathe more easily, dance harder, and sing better. In my second year of show choir, I won best performer. Then I took my interest in exercise to the next level.
I started doing step aerobics at the YMCA where I met an inspiring trainer (who still trains there today!). Then I got my GED and wrote a letter to Indiana University, telling them my story. I was accepted to their Fitness Specialist program and later earned my Bachelor's in Kinesiology and my Master's in Applied Health Science. I began teaching group fitness and personal training in 2007, but I quickly shifted into lifting and eventually went on to set American records in powerlifting. I still teach cycling and strength train three to four times per week, but my fitness routine has changed a lot since my early years in the industry.
The biggest transformation I gained from fitness is my confidence. I realized that if I set a goal and work hard for it, I can achieve it. Lifting three times your bodyweight really changes your perspective.
I am strong and confident in all areas of my life, and I believe a lot of that has to do with my training and falling in love with getting strong.
I also met my wife through fitness, and we built our entire brand around getting strong and living authentically. (We literally met in a fitness closet before we both came out – the irony isn't lost on us.) I try to show up as 100% myself in all aspects of life, including my career, and I think fitness has really shaped my confidence so I can do exactly that.
Working in fitness for over 15 years has allowed me to certify and train hundreds of fitness professionals. Through that, I have met amazing people who have gone on to do many inspiring things. I am constantly floored by our clients and their dedication and resilience. I believe that hard things make us stronger, and that's what fitness was (and still is) to me. On top of that, I'm constantly inspired by my wife who is the most badass woman I have ever met. And I have fitness to thank for bringing us together.
Katie and Heather's Fitness Advice: Always show up as you are. Never change for anyone. Weight loss, six-pack abs, and toxic fitness industry messaging is everywhere. Ignore it. Focus on getting strong and building your best self, day by day. You are capable of so many things and every year, you will prove yourself to be better and stronger than the last.