Should You Take Private Pilates Classes?
Let's face it: private Pilates classes aren't inexpensive. Plus, the allure of a less expensive and less intimidating group setting ("with a lot of people, maybe the teacher won't focus on me!") might seem the best option for getting your Pilates on.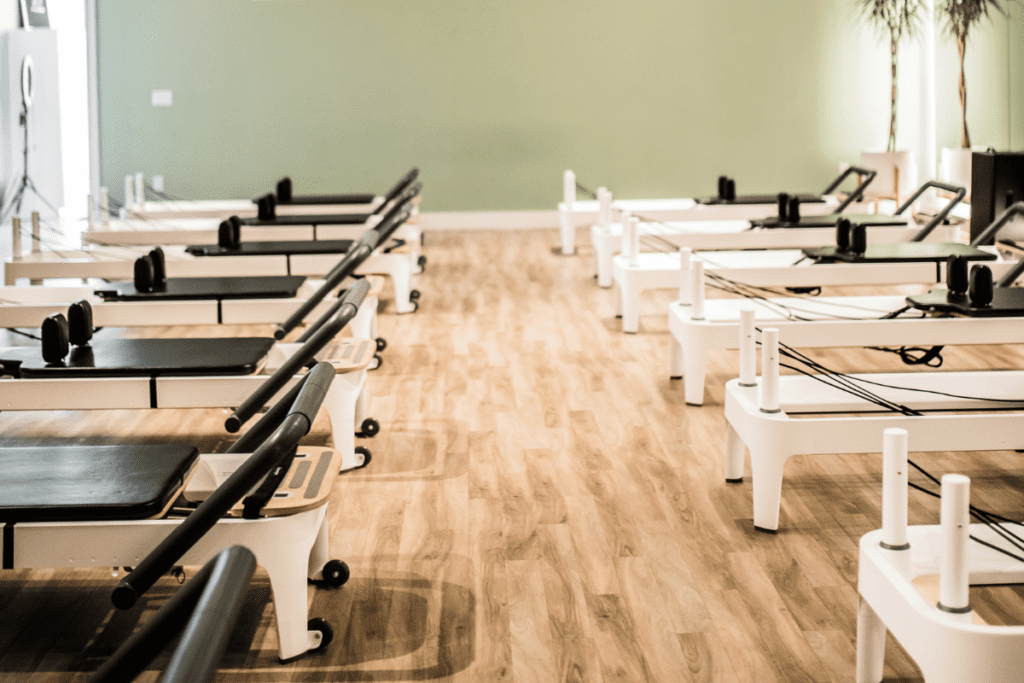 However, there are some major benefits to integrating private Pilates sessions into your practice, whether you're a beginner or seasoned pro. As a beginner, it's important to build a proper foundation of the exercises for your body and understand the apparatus and springs. And for those who already have a strong foundation,one-on-one instruction can help advance your practice and tailor exercises specific to your body's needs. Here are just a few of the key reasons why private Pilates classes can enhance your practice.
Develop a foundation
Stepping into a Pilates studio for the first time might seem a little overwhelming. With all the different equipment (what we call "apparatus"), springs, straps, handles, and magical circles, it can be hard to know where or how to begin. When you initially begin your Pilates journey, working in a private setting with an instructor can teach you the basics of body positioning, how to use the different apparatus, and most importantly safety.
The start of a strong Pilates practice (and a stronger mind and body) is built on several foundational exercises. This foundation becomes the building blocks of your Pilates journey. With that in mind, it's important to be intentional about developing a knowledge base of the method and apparatus. That way, you develop your understanding of how your mind and body work in orchestration with the tools.
Individualized instruction
Our bodies naturally have imbalances in them, whether we realize it or not! Some are habitual, like always wearing your purse on the same shoulder or leaning to one side as you work on your computer everyday. Others are more structural, resulting from an injury or just the way your body was built. Pilates is a corrective exercise, and the method, along with your instructor, can help you discover and bring awareness to your bodily imbalances and offer remedies of realignment. When you work with an instructor one-on-one, you'll learn the positive adjustments that are best for your individual needs. You'll also learn how to use the equipment and springs to bring your body back into balance.
Also, our bodies are always changing. Maybe you recently started training for a marathon or perhaps you slept awkwardly on a recent flight. Having your instructor observe your body in motion is a great way to keep the focus in the right areas.
Switch it up!
Mixing group classes and private instruction will keep your Pilates practice fun, engaging, and unique! Group classes tend to move at a faster pace with less individualized attention and focus on equipment set-up and use. It can be effective to balance those out with private instruction to build your foundation and create customized goals based on your body's needs. Group classes are the perfect place to put into practice the skills you've been working on in your one-on-one sessions. Plus, it's fun to work alongside other Pilates pros. Oftentimes classes offer fun variations on the exercises you might not normally do in private sessions.
Building confidence and knowledge of your own Pilates practice with private sessions will allow you to get deeper benefits from your time in group sessions and make the most out of your time in the studio. Your body will thank you!