How to Navigate Your First Post-Grad Career
Post-grad life is quite the transition, and it's oftentimes riddled with confusion, imposter syndrome, and an overall sense of confusion. We spend years studying and working towards graduation and the ideal "first job." And yet, we're often left disappointed and unfulfilled once we achieve this. We see our friends and former peers thriving, "adulting" on social media, but there is certainly more than meets the eye. 
Now, factor in the last two years of the pandemic, and post-grad career challenges have been further heightened. Networking opportunities became nearly impossible, making it more challenging to try to have conversations and learn from individuals who are in fields and positions that are of interest to you. It's become a huge obstacle; however, all we can focus on now is what we can do. 
Lost, confused, and unfulfilled in your career? You're not alone – *spoiler alert* we're all a little lost. With that in mind, here are a few ways to feel more confident while navigating this post-grad transition.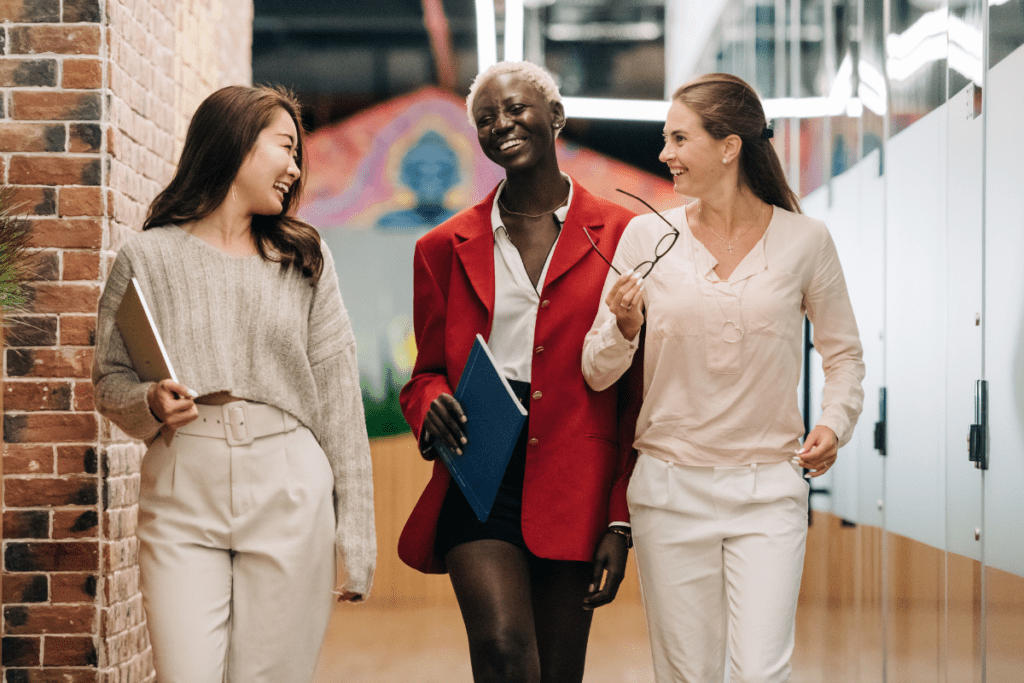 How to feel more confident in your post-grad career
Learn the art of the "reframe."
If you're currently in a position where you feel unfulfilled and unsure of what your next step is, reframe your mindset surrounding your current role. View it not as the "end all be all career," but rather a stepping stone. We're oftentimes our worst critics, quick to point out everything "wrong" with what we do, or everything we don't yet know. However, take a step back to recognize all you learned and all you are capable of in your current role. 
Utilize LinkedIn as a networking resource
LinkedIn is wonderful, a great resource at our disposal to just reach out, reach out, reach out. You'll get ignored. You'll get rejected. Then one day, one person will get back to you, and it will light a fire under you to keep going, to keep trying, and to stay curious. Never be the one to say no to yourself. If a particular job title, description, or industry is calling your name, it's for a reason. 
Existing connections: Explore your existing connections and their network. They may know someone who has experience at your dream role or dream company, and can help facilitate an introduction to prevent your message getting "lost."
Research, research, research: Explore the career trajectory of individuals who currently work in a role or at a company that resonates with you. Learn about their own work history, experience, and reach out for their personal tips!
Elevator pitch: If you're like me and your LinkedIn Premium trial has expired, perfect your short and sweet elevator pitch! Your messages will be limited to 200 characters with those you are not already connected with. Focus on your why and how you can provide value.
Give yourself permission to explore new passions and interests
Remote work environments have shaved time off of our daily commute, giving us more time back in the day. Use this extra time to explore passions beyond your day to day job. Take a class, shadow a mentor, devote an hour to reading a non-fiction book on a topic that sparked your interest in college. We're lifelong learners and learning does not simply stop once we graduate. Give yourself the permission to play, to explore, to go back to childlike wonder and curiosity about the world. You'll find things you hate and that's okay, but with that you'll be one step closer to finding things that truly light your soul on fire. 
Navigating your first post-grad career is hard, and unfortunately, there is no guidebook to turn to. But at the same time, there's freedom in the open space you're facing. There are no rules, and there's no timeline to follow except the one you create for yourself. It is scary, it is daunting, but the possibilities are endless. Find comfort in knowing that your story is your own, and trust the journey along the way.