Implement These Tips For Effective Networking
To some people it comes so naturally. They walk in the room, they dive into the crowd and start mingling, exchanging stories, business cards and contacts. It's effortless, it's fun and it's beneficial. However, to me, this wasn't always the case. I used to dread networking and I'd avoid it at all costs. When I was at an event, I'd feel uncomfortable, uneasy and, I'm sure, look a bit awkward.
When I switched jobs, I quickly learned networking was a necessity. I realized the opportunities, benefits and relationships you could gain from these brief interactions. However, I continued to struggle with exactly how to successfully network and build authentic relationships. Luckily for me, my new boss was a networking pro. She walked in the room and thrived at each social interaction. The more time I spent at events with my boss, the more I felt comfortable(ish) with the idea of networking. I stopped dreading events and actually started looking forward to the various functions.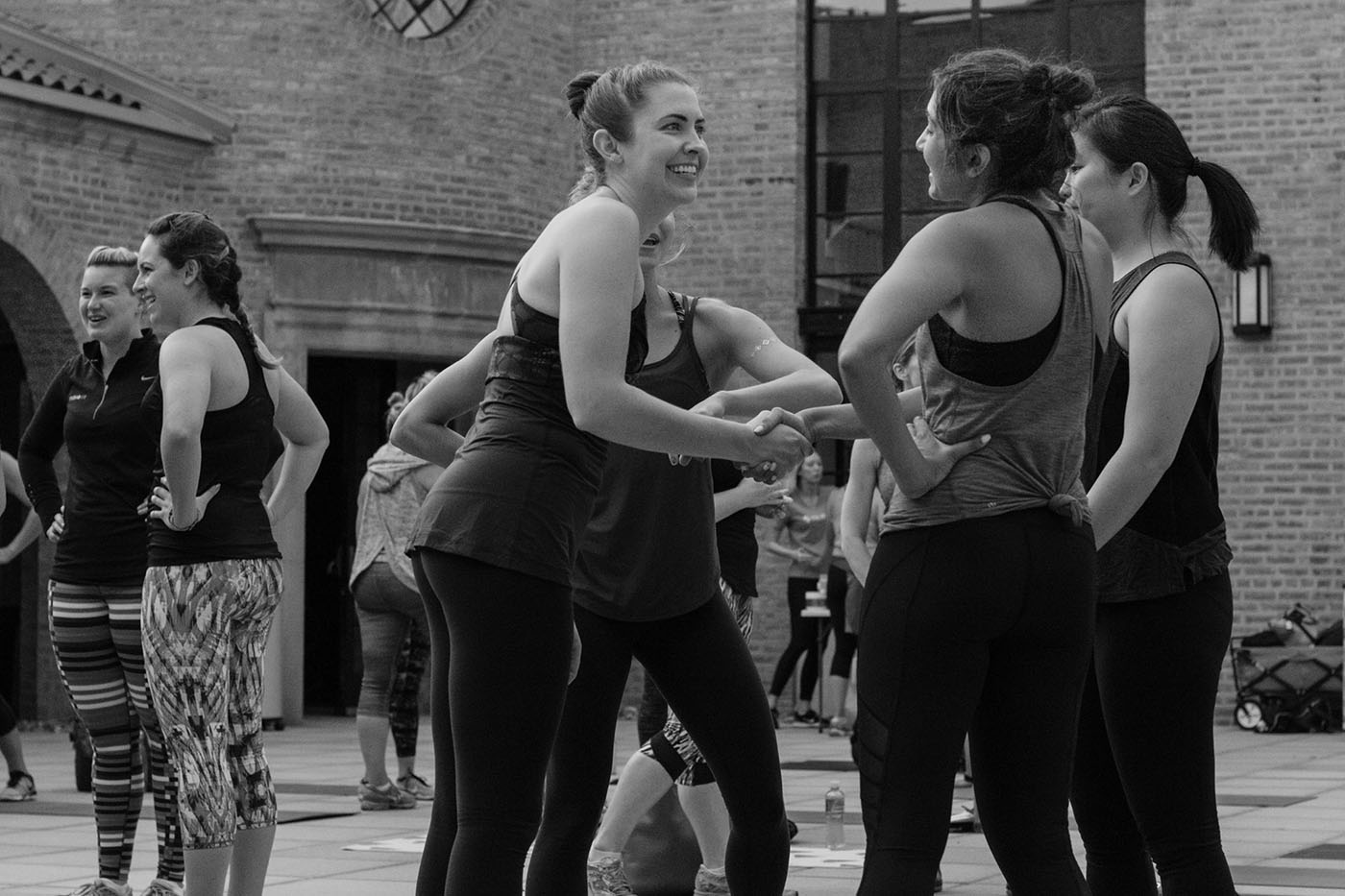 Looking back, a year or so later, I wanted to share exactly what helped me make the change to view networking no longer as a chore, but truly as an opportunity.
1. Take a buddy
I can't stress this enough. A friend or colleague who has interest in the event can help break the ice. With two people, you can start your own conversations and introduce each other to one another's connections. You don't have to be connected at the hip, but it helps to have a familiar face, especially in the beginning of the event.
2. Brush up on today's news
Do this before you arrive. Very often, current events come up in conversation. From Trump's latest outburst to the rise of Bitcoin to Oprah's speech at the Golden Globes, you don't want to be staring blankly off into space while people rehash the news.
3. Be sincere
Everyone there is at the event to make connections. You want to ensure you're putting out the vibe that you're interested in more than just what the other person can do for you. I find the easiest way to do this is ask questions that don't lead to "yes" or "no" answers. I found that some of the most memorable interactions start with a simple open-ended question that leads to the discovery of common interests.
4. Learn names – and use them! 
You're going to meet a lot of people. I found that using the person's name in conversation can not only help you remember it (I swear, sometimes I forget it the minute it comes out of their mouth) it shows your interest in what that person has to say. It also encourages them to say your name, leaving a lasting memory.
5. Know when to call it
As the conversation begins to end, know when and how to wrap it up. Conversations have natural breaks. Don't feel the need to drag them beyond their shelf life. Use your gut instinct to know when its time to move on. Its okay to smile, exchange cards and simply move on.
Networking can be very intimidating, but it doesn't have to be. Remember to set realistic expectations for yourself. You don't need to go into it thinking you will walk out knowing everyone. Each time you approach the situation, set a new goal and be sure to evaluate how you think you did and what works for you. Like most things, it gets easier with practice. Until you're comfortable, these simple steps can help ease the way.
Let us know!
Did this post help you get closer to achieving one of your goals?