Ready to Quit Your Job? Do This First.
Download Pete's free workbook at any time here.
We all have a "why" that drives us to act. A goal or a vision that's so powerful and such a core part of who we are that we can't shake it. But how we live out those values—how we put them into action and live our lives by truly embracing that purpose—takes guts. We have to be ready to do it. And even when we are ready, what often prevents us from taking that next step is the fear that we don't even know where to start.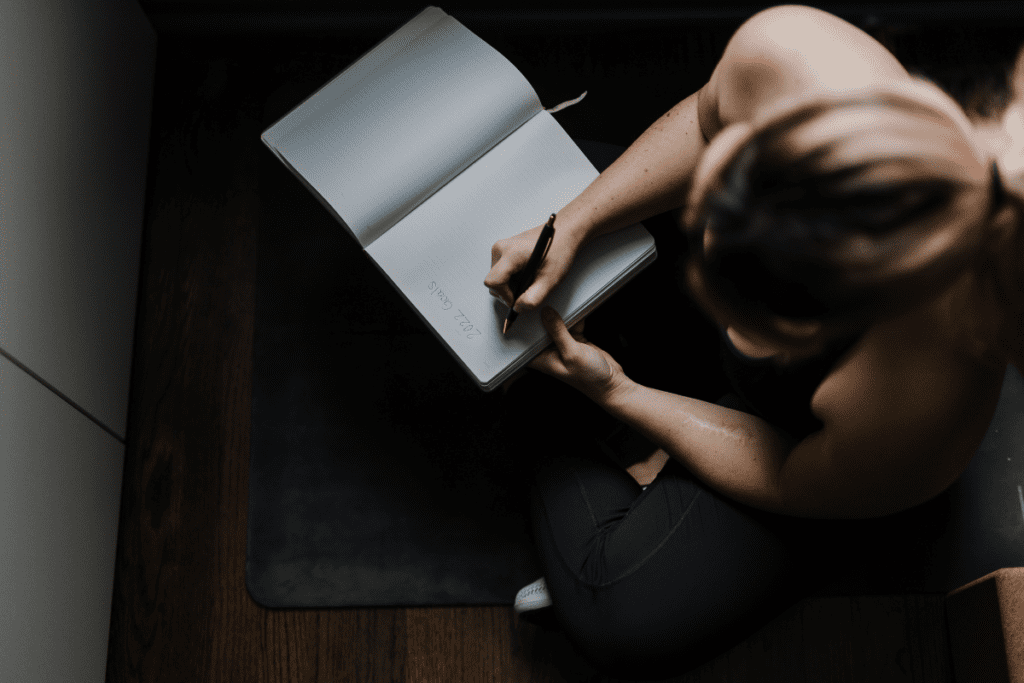 Last month I had the honor of coaching Sanarai, Receptify, and Room to Breathe, the three finalists in the #Sweatworking Summit Pitch Competition. In working with them, I was inspired by their stories and their deep investment in their purpose. Their experiences embodied so many of the lessons I share in my book, Purpose First Entrepreneur, and our conversations reminded me of entrepreneurs like Katlin Smith, Founder & CEO of Simple Mills, who I worked with when my VC firm became one of the first investors in her and the company. She transformed an entire industry by creating a new good-for-you product category. She was driven to do so because she personally understood the challenges of making healthy choices (when there weren't many out there) while balancing the need for convenience. That drive, which Katlin and so many other entrepreneurs bring to manifesting their purpose, is incredible to witness.
But, in spite of the title of my book, purpose isn't just a consideration for entrepreneurs; it's a key element in living your fullest life, regardless of your career.
You may not be looking to start a business, but you are probably looking to create a life that matters. Purpose provides that grounding force in our lives. Discovering and reflecting on your purpose allows you to live a life that aligns with your values and gives you a framework for nurturing your emotional, mental, and physical well-being.
Even if you're not interested in making the leap into entrepreneurship, maybe you have been considering a job or career change. Many of us have reevaluated our priorities and our values in the past few years, and The Great Resignation movement is one sign that we want to lead our lives with greater purpose. If you are looking to start a new venture—founding a start-up, making a career change, or just revisiting your personal and professional goals—developing tools designed to codify your values will help you stay true to them and will increase your chances of success.
Whether you're looking to start your own business or simply want to develop tools and routines to invest in a more intentional, more mindful, and healthier life, here are four exercises to help you get started today:
1. Discover Your Purpose
Purpose provides the key to unlocking your true potential. Most of us realize that we're here for a specific reason, but it's often hard to pinpoint exactly what that reason is or how to hold on to it when we hit a roadblock.
But once you've got it—and I mean really got it—you walk the walk, talk the talk, and fight the fight. You let go of the scramble to figure out what you're supposed to be doing with your life because now you know. Once you know, it grows more powerful. It gets stronger. It becomes a multiplier. But how do you find it?
To me, purpose sits at the intersection of these three questions:
What do you love to do?
What are your strengths?
How will you make the world better?
When you're weighing a career change, the possibilities can seem overwhelming, but if you start with understanding your purpose, knowing what truly motivates and inspires you and where you can make a difference, you gain a level of focus that will help you focus on your true goals.
But I know these are big, loaded questions that lots of us spend entire lifetimes trying to answer. If you could use a little guidance, you can download the free Purpose First Entrepreneur Workbook, where I've got activities designed to get you started. (In fact, on page 5, I give you a step-by-step guide to help you answer these three questions. You can also find more inspiration in Chapter 2 of the book.)
2. Reflect on Your Values
Defining that driving force in your life is only the first step. In the book, I share a process for codifying your values through four Purpose Pillars—Honor, Love, Wellness, and Goodness—and creating clear statements on what each of these values mean to you and how you uphold them in your daily life. No matter what your career path or aspirations, honing your values is the foundation for a successful life.
Think of it this way: You might reach your ultimate personal and professional goals. You might not. In either case, eventually the euphoria or the sadness fades. But if you've been intentional in upholding your values along the way, you'll still have the foundation for a successful life and for moving through the world as the best version of yourself.
Being in touch with your values will not only help you make the best choices in terms of your next career move, it will also help you focus on what truly matters to you and make decisions that align with the person you want to be.
3. Establish a Purposeful Routine
Touching base with your Pillars on a routine basis relieves some of the anxiety we feel when we take a leap of faith into a new career or business. When your values are clear and you're living them out through your day-to-day actions, you'll be grounded in the knowledge that whatever choices you make will be aligned with your deepest beliefs, whatever the future outcome.
Living a life that aligns with your values takes intentionality; you don't want to leave it to chance. So take the time to define actions that will allow you to focus on your purpose and live out your Pillars. Create routines that will allow you to check in on those actions regularly (e.g., Wellness: 10-minute morning meditation;Wellness: work out on Mon, Wed, Thu, Sat, and Sun; Love: date night with spouse on Fri).
You don't need to have every Pillar scheduled every week, but try to account for at least one monthly action per Pillar. Schedule them on your calendar. Treat them like the most important meeting you will have that day. This routine locks the time down, significantly increases the probability of completion, and automates many recurring decisions. By blocking the time in advance, you move the decision process into the background, allowing you to focus your attention on other important matters.
4. Develop a Purpose First Mindset
Practicing mindfulness allows you to manifest your purpose in every decision you make as you weigh the details of a new business or a career change—from the routine to the revolutionary. The more purposeful your decisions, the more successful you will be in making the changes you want in your life.
I recommend checking in on three things when you know you need to make a decision: your focus, your awareness, and your state of mind. In high-stakes or stressful moments, ask yourself these three questions:
Am I focused on my purpose and my goal?
Am I aware of all of the information and opportunities in this moment?
Am I in the right state of mind to make this decision?
Getting clear on these points helps you get "in the zone," which is all about aligning with your purpose and performing your best to achieve your goals. Once those three elements are in line, you're in the right frame of mind to make a great decision, whether that's weighing a new job offer, deciding whether to work with a particular investor, or just choosing how to show up in your daily interactions.
You have the capacity to live a life and create a legacy that matter. When you are living in alignment with your values—in your career, as a partner and parent, through acts of service—you will inevitably make the world a better place by living out your purpose. Realizing that you've taken control of the things that mattered to you and let go of the things you couldn't control brings a level of satisfaction that will drive you to dream bigger and do more.
It all starts with one purposeful step forward.
Download Pete's free workbook at any time here.