9 Steps to a Soothing Winter Skincare Routine
Winter is officially here, and with it comes not only colder temps and piles of snow. For many of us, winter means seriously irritated skin.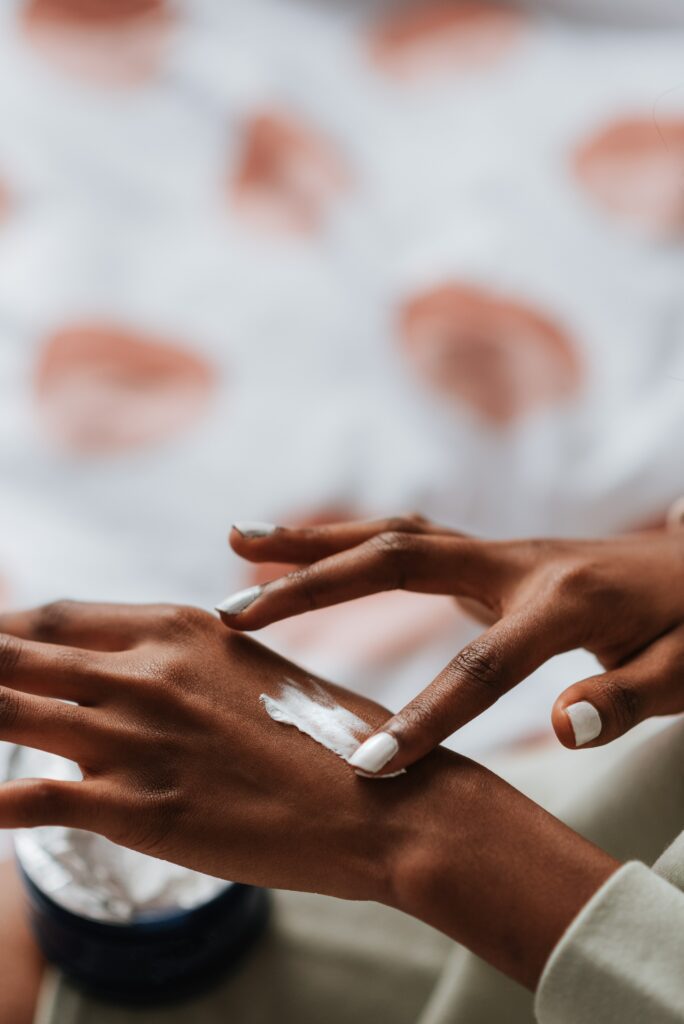 "Winter weather can make our skin flake, peel, feel irritated, itch, crack, and even bleed," notes Debra Jaliman, MD, New York City dermatologist, assistant professor of dermatology at Icahn School of Medicine at Mount Sinai, and author of Skin Rules: Trade Secrets from a Top New York Dermatologist. 
Joshua Ross, celebrity esthetician and founder of SkinLab in Los Angeles, explains that the drop in humidity is partially to blame for your skin's unhappiness this time of year. That's because the reduction in humidity decreases your body's natural oil production, which can affect your skin's outer lipid barrier and prevent it from holding in moisture. 
"Additionally, we are exposed to drier indoor environments from forced heat, which can exacerbate the problem," he adds.
The good news is, there are a few easy changes you can make to prevent your skin from feeling overly dry and raw this season. Here's how to put together a winter skincare routine to relieve dryness and soothe irritation.
1. Cut back on cleansing.
You might feel like you have to wash your face twice a day to remove sweat during the warmer months, but it's really not a necessity in the winter. That's especially true if your skin is on the drier side.
"If your skin is dry and not acne-prone, it might be a great idea to skip your cleanser in the morning and just go straight into a hydrating toner and then moisturizer and sunscreen," suggests Ross.
Fresh Rose & Hyaluronic Acid Deep Hydration Toner ($45, sephora.com) does a great job of unclogging pores while imparting moisture. 
2. Be mindful about exfoliation.
"Avoid harsh exfoliating acids as well as scrubs during the winter months," advises Ross. These will only serve to irritate already fragile skin. If you want to exfoliate, do so gently (and sparingly) to keep your lipid barrier intact, he says.
Tatcha The Rice Polish Foaming Enzyme Powder ($65, sephora.com) is an incredibly gentle exfoliator that contains ingredients like licorice root to prevent flakiness and tightness in dry skin. 
3. Switch to a thicker moisturizer (and foundation).
"When winter comes, you will most likely need to change your moisturizer and foundation," says Jaliman. The moisturizer and foundation you use in the warm months will not give you the hydration you need." Jaliman recommends switching to a thicker moisturizer and foundation to prevent dry skin. (Learn more about keeping dry skin hydrated in winter.)
When it comes to moisturizer, Ross is a fan of SeSpring So Rich Moisturizing Cream ($24.99, sespring.com) for the winter months because it deeply nourishes dry skin without making you feel greasy. As for a winter foundation, we like Ilia Super Serum Skin Tint SPF 40 Foundation ($48, sephora.com) because it's formulated with moisturizing ingredients like hyaluronic acid and niacinamide and comes in a wide shade range.  
4. Add in facial oil.
You can also incorporate facial oil into your winter skincare routine for an extra dose of hydration. Ross loves Trademark Argan Oil Daily Elixir ($18.95, shoptrademarkbeauty.com). "It's rich in omega fatty acids squalene and Vitamin E, which will all help boost and seal in moisture and protect the skin's lipid barrier." 
5. Don't skip the sunscreen.
Just because it's cold outside doesn't mean you should stop wearing SPF. In fact, sunscreen is something you should apply 365 days a year, says Ross. Why? UVA rays are present year-round and can even penetrate through clouds and glass, leaving you vulnerable to sun damage no matter the weather outside. Plus, if you go skiing or snowboarding, the sun's impact will be even stronger at higher altitudes.
Reach for a nourishing sunscreen this winter, such as Supergoop! Glowscreen SPF 40 ($36, amazon.com). It's formulated with hyaluronic acid and niacinamide to lock in moisture and has a pearlescent finish so your skin will look super-glowy. 
6. Keep a humidifier in your bedroom.
One of the best winter skincare tips has nothing to do with what you put on your face. Both Jaliman and Ross suggest investing in a humidifier for your bedroom. This will help keep moisture pumping through the air and prevent skin dryness. As an FYI, Ross says the optimal humidity is 60%.
The Hey Dewy Wireless Humidifier ($64.95, amazon.com) is an excellent pick for the bedroom, your office, or even traveling since it's portable. It provides up to eight hours of cool mist on a single charge. 
6. Be smarter in the shower.
Your face isn't the only area prone to winter dryness—your body can certainly feel the effects too. So, if you use bath soap in the shower, consider switching to a hydrating body wash, says Jaliman. We like Dove Deep Moisture Body Wash for Dry Skin ($6.99, target.com), which gently cleanses and leaves your skin feeling softer. 
It's also a good idea to limit your time in the shower to just a few minutes and steer clear of raising the water temperature too high to prevent dry, flaky skin.
7. Show your feet some love.
Your feet are particularly prone to dryness this time of year, but that can be avoided with the right winter skincare routine. "Apply cream to your feet after your evening bath and wear socks to bed," recommends Jaliman. "This will let the cream penetrate thoroughly."
Check out Earth Therapeutics Foot Repair Balm ($10, ulta.com), which conditions dry skin and calluses and helps neutralize odor. 
8. Limit your exposure to heat.
Chances are you like cranking up the heat when your apartment is chilly—but it's best to avoid this since indoor heating can strip your skin of much-needed moisture, says Jaliman. You should also "be careful with saunas and hot yoga as extended time in these dry environments can exacerbate dryness," notes Ross.
9. Make hydration a priority.
Last but not least, remember to drink plenty of water throughout the day. (Here are easy ways to drink more water.)  "This helps in keeping the skin healthy," says Jaliman. "The healthier your skin barrier is, the easier it is to retain moisture in the dry, cold months of winter."