A Comprehensive Look at the Year in Fitness
As the year winds down, now's the time to take a look back at the past 365 days and analyze the trends, movements, and habit changes that formed. One of the best ways to do that? A meta-analysis of the various studies and surveys that came out during the year.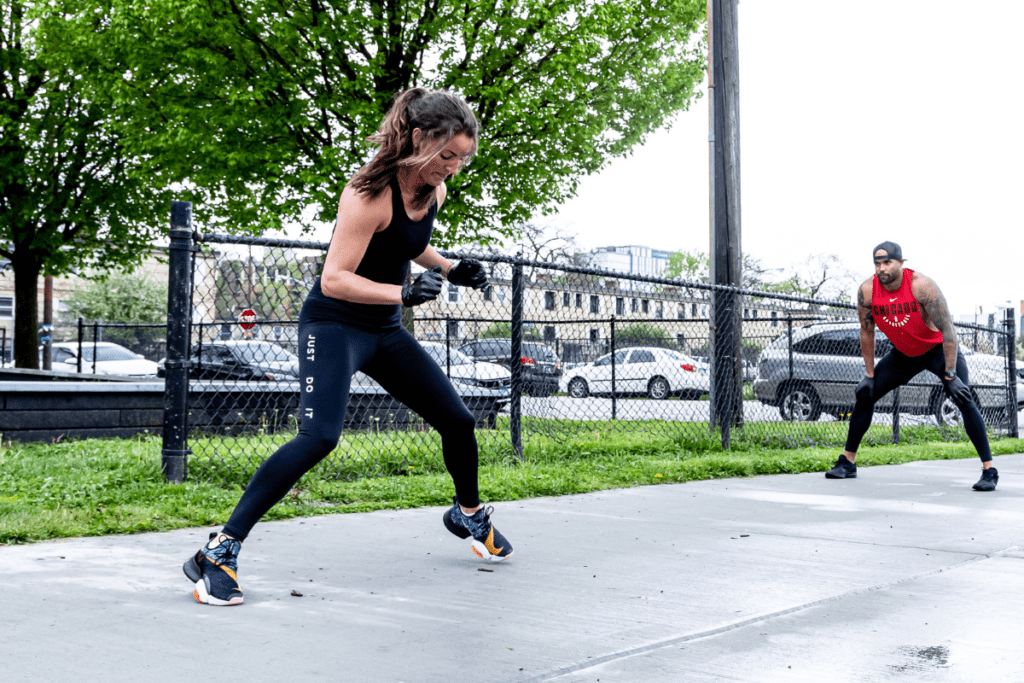 You may recall that our State of Fitness survey ran over the summer of 2021 and incorporated analysis from three other surveys in the past year and a half. Our survey included over 1,000 participants across the United States. This allowed us to track pandemic trends over time as a specific era and compare results to pre-pandemic. 
In comparison, RunRepeat.com's Nick Rizzo surveyed 4,538 active adults from 122 countries. These respondents shared what they believe was the best way to stay fit in 2021, compared to the start of 2020, before the pandemic. Let's compare our findings to see if we can draw bigger conclusions about what 2021 meant for fitness
Most popular fitness trends: Walking and outdoor activities
Before the pandemic, the most popular workouts among our respondents were strength, yoga, HIIT, running, and indoor cycling. However, throughout the pandemic, walking emerged as the most popular way to exercise by far. Bodyweight and equipment-based strength quickly emerged as the more popular strength options. 
According to RunRepeat, exercising outdoors is the most popular fitness trend going into 2021. Fifty-nine percent of active adults chose outdoor activities like running, training, hiking, and walking as the best way to stay fit in 2021; up 14.6% from the start of 2020.
RunRepeat didn't break it down by cardio and strength specifically, but still a win on the walking.
We're (still) working out at home most often
Modality-wise, aSweatLife's results show that most people currently choose to work out at home, indoors at their home gym. And 21.4% of you acquired a Peloton Bike or Bike+ during the pandemic to help you get those workouts in. The percentage of people who have invested in at-home fitness is up to 64.3%. 
Home fitness is growing explosively amongst active Americans and gym members, showed RunRepeat. Active American and gym members saw significant increases in both at-home fitness equipment and online fitness as the best way to achieve fitness goals in 2021.
We're investing in new workout platforms and at-home fitness equipment
Over 70% of aSweatLife respondents have tried a new workout format since the start of the pandemic, and 61% discovered a new studio, gym, fitness platform, or fit pro. In addition, a little over half of the respondents are using digital fitness for their workouts, with apps like Aaptiv, Peloton, and NTC as the most popular, followed by YouTube.
RunRepeat found that the three fastest-growing fitness trends amongst active adults going into 2021 are: At-home fitness equipment (up 49.6%), personal trainers/nutritionists (up 47.5%); and online fitness courses, classes, and subscriptions (up 16.8%)
One conclusion to draw from RunRepeat's results: We're spending more time (and money) investing in our overall health and wellness.
What dropped off during 2020-2021
Thirty percent of you told aSweatLife you'll *never* go back to a gym, and 21% are completely satisfied with your current fitness routines. You've adapted to a new normal, and you're thriving in it.
Similarly, RunRepeat found the biggest loser of 2020 is memberships to gyms, health clubs, group exercise classes. Sixty percent fewer active adults see gyms, health clubs, and group exercise classes as the best way to stay fit in 2021.
What do we see for the future?
Here are the three big themes aSweatLife noticed among these predictions for the future of fitness post-pandemic. First, many respondents said that the future of fitness is hybrid—a blend of at-home and in-gym workouts. Within that prediction, respondents think big box gyms will continue to suffer—unless they drastically change their membership models. Your habits have changed—and you're looking for boutique studios to change offerings too. Third, at-home fitness equipment is here to stay.
Remember, RunRepeat's survey showed that gyms and health clubs are essentially out of the picture for many in 2021. With that in mind, it makes sense that people have decided to either start investing in home fitness solutions or take advantage of just being active outdoors. The two major segments taking up more market share are fitness trackers and online/digital fitness. So, expect to see consumers utilize hybrid fitness platforms featuring at-home equipment and supplement those workouts with outdoor activities.