How to Reboot Your Walking or Running Routine with Others
During the pandemic, many of us took to our treadmills, neighborhood sidewalks, and local parks for walks and runs. But after a while, walking and running alone can grow boring. Plus, it can be hard to stay motivated on your fitness journey. Now that we are transitioning to a more normal school and work routine, it's the ideal time to get your walking or running routine back on track with the support of a like-minded friend or group.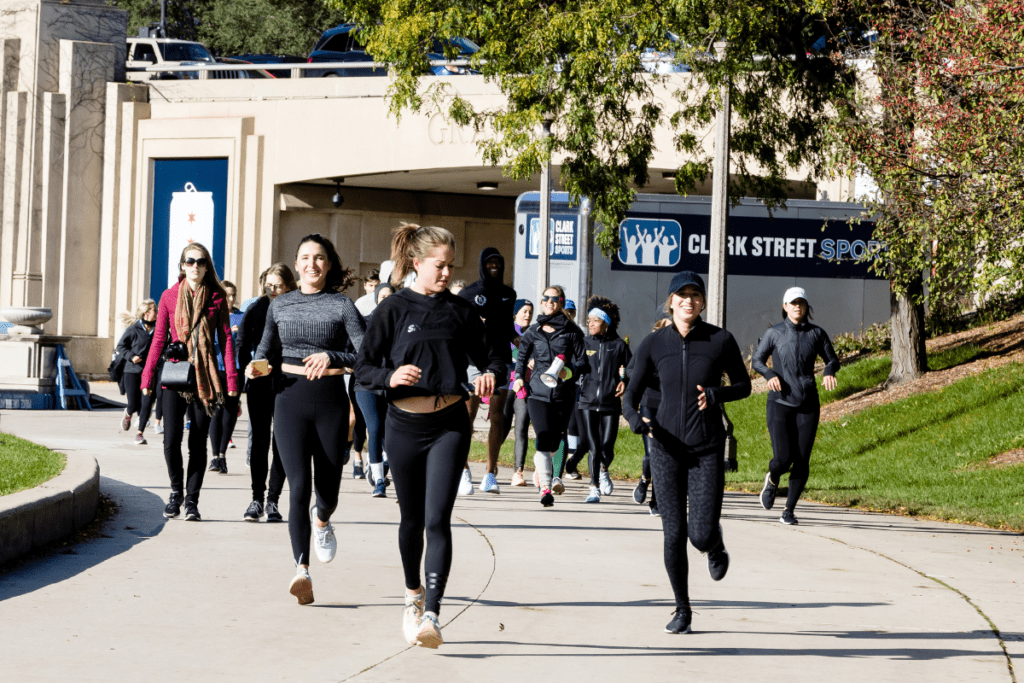 How to build a running routine with community
Here are a few ideas:
1. Grab a friend or two and head outside. Set a time and place to meet and simply put one foot in front of the other! Whether you meet at a local park, trail, or coffee shop, getting out of your house is the first step. This sort of workout is more about connection than burning calories, but you will do both! Keep the pace brisk enough to raise your heart rate, but moderate enough that you can talk. You will be surprised at how quickly the time passes and the steps add up. It's a win-win for your physical and mental health! You may find more motivation to finish together if you plan to end at a coffee shop or café. That way, you can grab a drink or bite and keep chatting after the workout is over.
2. Join a local walking or running club. Nearly every community has a group of walkers and/or runners that meet weekly or more often. These groups typically meet and finish at the same location and time each week. Usually, club participants are given options on pace and distance and stay with similar paced walkers and runners. Some clubs may offer coaches for beginner runners. Search local walking or running groups online for more information.
3. Try an indoor treadmill class. If you're ready to take your walk or run to the next level, try a studio class. Treadmill studio classes provide you with incredible music and a coach who can safely guide you through a complete warm-up, walk/jog/run intervals and a cool down stretch. Coaches can encourage and guide you on form and technique, and part of the fun is working toward a goal with others. The best part is that everyone starts and finishes together when working out on treadmills – no one gets left behind on a trail in the woods or stuck at a traffic light. There are several studio options out there (STRIDE, Shred415, Mile High Run Club, OrangeTheory Fitness, etc.) where you can experience the power of running with others firsthand.
Whatever format you decide on, walking, jogging or running with others will benefit your physical and mental self. As humans, we are wired to move and connect… so let's get out there!
Let us know!
Did this post help you get closer to achieving one of your goals?