Join Us Monday 7/26 for a Michelob ULTRA Happy Hour Post-Workout!
Let's face it—we tried our best over the last 18 months, but Zoom happy hours just don't hit the same as in-person ones. We're already making up for the celebrations we missed with Michelob ULTRA (more about that here), but this summer, we're also making up for the spontaneous happy hours we missed with our sweaty friends post-workout.
Want in?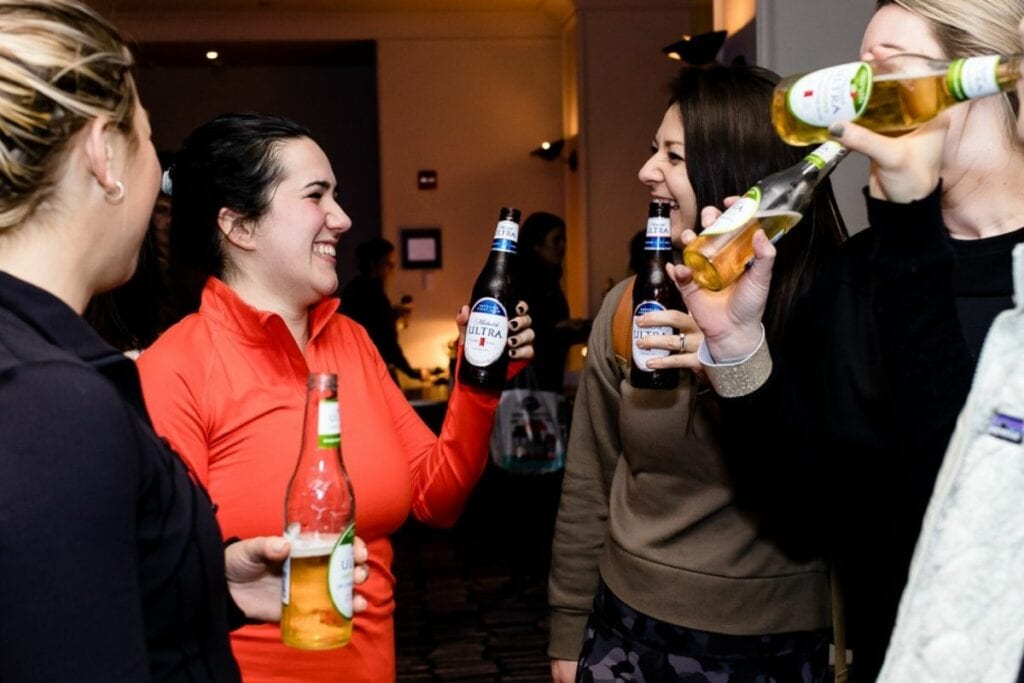 Join us Monday, 7/26 for Michelob ULTRA happy hour at Tiny Tapp!
Join us on Monday, 7/26 at 6pm for a megamix workout with some of your favorite faces at Maggie Daley Park. After that, we'll walk as a group to the nearby Riverwalk, where we'll have space to cool down, catch up, and sip on our Michelob ULTRA. (Must be 21+)
And in the spirit of friendship, the first round's on us. Because friends treat each other to happy hour every now and then.
More about the workout:
On July 26 at 6 pm join us for a workout featuring Karen Prorok, Cynthia Griggs, Caitlin Akey, Jenna Coker-Jones, Karen Camelet, & Kaylla Spinks.
Warm up with Karen Prorok, a high-energy trainer who will set the right vibes for the workout to come.
Then, you'll do some fancy footwork and dance cardio with Cynthia Griggs, who's coming to us all the way from Dallas, Texas to lead this special workout.
Next, take on a strength focused workout with Caitlin Akey, a coach at Orange Theory and Cheetah Gym in Chicago.
From there, Jenna Coker-Jones will ask for everything you got, and trust us—with her inspiring energy, you'll be ready to give it to her.
Finally, you'll do a core burner with Karen Camelet, and you'll cool down with yoga and meditation featuring Kaylla Spinks from Sweat Lit.
Ready to RSVP?
Click here to buy your tickets for Monday night's workout—your happy hour ticket is automatically included!