On National Friendship Day, Try A "Friendship Check-In"—Here's How
As someone who has trust issues from my own trauma, understanding what friendship means helps me set boundaries and advocate for what I need out of relationships. It also allows me to ask the right questions to ensure that I can care for my friends in a way that makes them feel loved. COVID has really taught me to protect my energy and take special care of my inner circle — and discovering my true introverted self has helped me set boundaries too.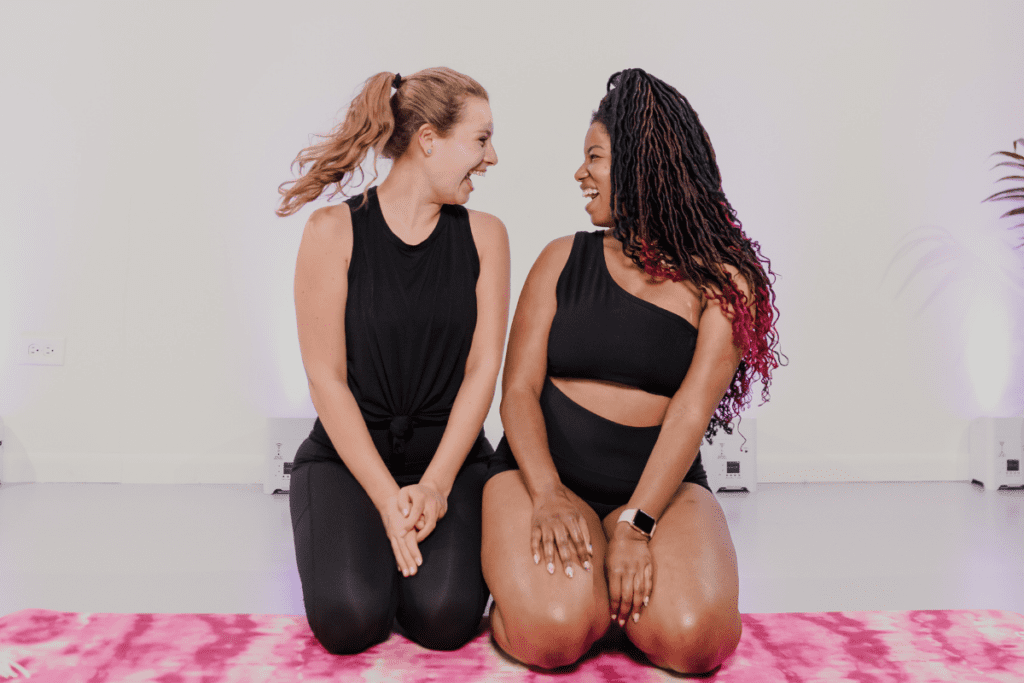 August 1 is National Friendship Day, and it's time to do a check-in on what real friendship means to you. Be unafraid of demanding more from your friendships if you feel that they are lacking. I think that the advent of social media "followers" and "friends" has complicated things too. The Merriam-Webster Dictionary defines "followers" as a: one in the service of another; b: one that follows the opinions or teachings of another; and c: one that imitates another. Conversely, the definition of a "friend" is "one attached to another by affection or esteem." In the world of social media, followers are merely people who like/engage/want to imitate someone's content. Meanwhile, friends are people that have true, genuine connections.
From a very early age, people in Generation Y and Z grow up with tiered followers, and thus, tiered friends. Not only do most Gen Z social media users have a primary social media account, but we also have a "finsta" or "sinsta" — fake Instagram or secret Instagram for your "real" friends. Usually, on these secondary accounts, people post more intimate or "juicy" content that only a select group of people can view, thus creating a different tier of friendship than the primary social media account.
With Instagram stories, you are now able to tier your connections from being "followers" versus "close friends." On Snapchat, people often have "private stories" where they post different snaps than their "main story." On Facebook, we share life updates with our growing networks of "friends," even if we are unaware of their identity but somehow deemed them close enough to accept their friend request. 
There's nothing wrong with social media as long as we continue to feel strong about our understanding of reality. I've met numerous middle schoolers in the last couple years who not only have their finsta, but a trinsta (third Instagram) for their even closer friends. Having these accounts that inform tiers of friends will carry over into our real face-to-face interactions. So, let's take the time to understand what this really means and how it affects how we exist and take up space in social settings.
Growing up on the playground, asking someone "do you want to be friends?" meant something much more tangible. It meant that once you were friends, there were playdates involved and more face-to-face interaction. In a digitized world, the vocabulary around friendship and connections is being further muddled and diminished. So, it's important that we take the time to reflect on what friendship really means to us.
4 Questions to Ask Yourself for a Friendship Check-in
What do you consider friendship to mean?​​
Of course, different people have different definitions of friendship. For some, it is trusting that the individual won't hurt you. For others, it is unconditional love. Some people feel that friendship is simply companionship. It's vital to reflect on your own unique definition of friendship and be clear on this when making new friends.
How can you tell a real friend from a…social media connection or acquaintance?
The line between the two may be blurry at times, so where do you draw the boundary? Distinguishing between the two may help you better clarify which friendships to spend your time and energy on.
How do you allocate care and time to your friendships?
We all live busy lives, and we all prioritize friendship differently. How are you making sure that you are giving enough love to your friends? This could happen in many ways, like a FaceTime routine for long distance friends to meeting your BFF for weekly brunch. Friendships take time and care to nourish.
What do you need from your friendships to feel supported?
I'm sure most of you are familiar with the 5 Love Languages. If you don't already know your top love language/languages, take the quiz to find out! For some, actions of physical touch is of utmost importance to feel supported, while others prefer words of affirmation. Knowing your favorite way of showing/receiving affection will ensure that you feel supported in your friendships.
These are all questions that are important to ask ourselves. With more social media connections, there is an indirectly proportional relationship to feelings of loneliness and being misunderstood. We are being seen and sharing more about our lives, but feeling like fewer people really see us for who we are. You can further your own happiness by clarifying what you understand to be real friendship, acknowledging which friendships you want to invest in, and communicating what you need from a relationship to feel valued.