How The Yoga Industry Has Changed with The Pandemic
Along with the COVID-19 pandemic, another epidemic has spread globally: the mental health crisis. During the pandemic, yoga became an influential part of my own mental health journey. Practicing yoga allowed me to center my mind and body, and it taught me to be present. Last fall, I challenged myself to stay committed to yoga and even became a certified yoga teacher via Zoom training.
However, with the onset of the pandemic, it's inevitable that the industry shifted significantly as the world relatively closed down. Here are three ways the yoga industry has changed as a result of the pandemic. Plus, what the future of yoga might look like.
Physical studios have shut down
The COVID-19 pandemic and accompanying lockdown measures have affected yoga studios across the country — forcing them into shutdown, and in some cases, bankruptcy. YogaWorks, one of the largest yoga chains worldwide, filed for Chapter 11 bankruptcy and closed all its U.S. studio locations, citing the impacts of the coronavirus pandemic. The chain had more than 60 U.S. studios, as reported by Yoga Journal.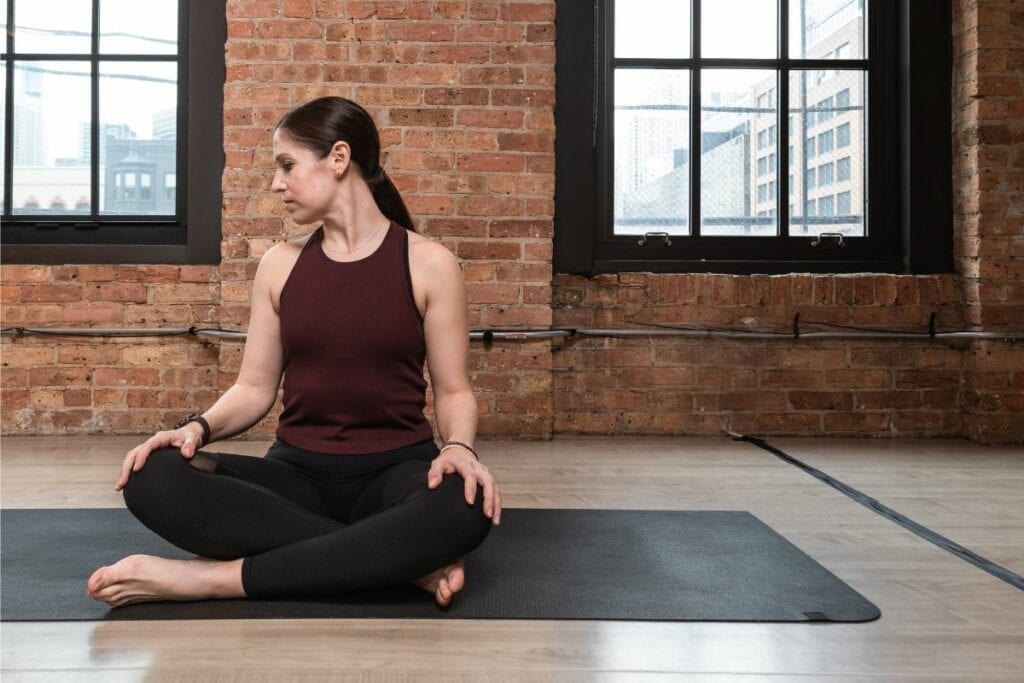 Unlike gyms or national chains that rely on monthly fees or pricey memberships, yoga studios are often smaller businesses. Studios offer classes for drop-in or per-class rates, which also creates financial strain amid pandemic-related closures.
Patrick Harrington, the founder of Kindness Yoga, said that "The average profit margin for a yoga studio is 7 percent. That's a very thin margin, and it relied upon maximum occupancy. If you don't have a business where you can have maximum occupancy, you don't have a business." Many other yoga studio owners are facing the same struggle as they combat the imbalance between the decreasing revenue and soaring rent prices.
At-home yoga equipment sales and online classes increased
Interestingly, the pandemic has boosted yoga's national popularity in the States. Yoga equipment sales (mats, blocks, balls) have skyrocketed by 154% since COVID-19's arrival.
As yoga studios shut their doors, yoga and fitness apps have seen a substantial spike. For example, the MindBody app increased daily users to 23% (up from 5%). In 2019, one in five users said they had taken streamed or prerecorded classes. But by 2020, more than four of five said they were doing so.
Moreover, there's been an increase in virtual yoga services as well. O-p-e-n, a social space for meditation, movement, and practice, employs teachers worldwide who stream mindfulness and yoga classes every day. As mentioned before, Yogaworks has also shifted its curriculum online with the launch of Yogaworks at Home, which provides 30+ daily live stream classes and 1,300+ on-demand classes.
Yoga instructors have gone out on their own
Yoga teachers have responded to the shutdown of studios by marketing their own yoga classes online, creating a new source of competition in an already saturated industry. Perhaps this shift to online yoga is an end to the era of physical yoga studios — but marketing themselves online presents new struggles for yoga instructors. Now, instead of competing with other neighborhood instructors for students, they are competing with yogis around the globe.
There are also numerous yoga instructors who have grown their online presence and following by providing free, at-home yoga work. Adriene Mishler, dubbed "The Reigning Queen of Pandemic Yoga" by the New York Times, is one of these successful influencers. She uploads free yoga videos onto her YouTube channel, Yoga with Adriene. According to Mishler's team, within the first three months of the pandemic, her video views jumped from an average of 500,000 to 1.5 million views a day. Now, her channel is nearing a whopping ten million subscribers.
What's next for the yoga industry?
Amy Suplina, owner of Bend & Bloom Yoga was devastated to close her physical studio in Brooklyn. She believes that "The intimacy and reverence that occur in a studio are essential. The reason we teach yoga is that alchemy of having bodies together breathing and moving in a room, and seeing people, and connecting and sharing that experience." However, the cheap (and sometimes even free) costs of online yoga services, as well as the ease of accessibility, may have transformed the yoga industry forever.
I am personally missing those in-person classes. And as someone with ADHD, I find it much better from a practice and mindfulness perspective to spend time doing and focusing on yoga. Now that the world is going to start opening more and mandates are lifted, the question remains: will people start going back to in person yoga studios? Or has the industry shifted indefinitely into a virtual practice? Let us know what you think in the comments.