Are Home Red Light Therapy Devices The Next Big Wellness Trend? And Do They Really Work?
Red light therapy has been a popular treatment at doctor's offices and med spas for quite some time now. This includes red light saunas, facials, acne treatment, muscle recovery, and more. But can home red light therapy devices be just as effective as the medical-grade options? Do they really work or is red light therapy the next Yoni egg? After recently trying one of these devices and seeing unexpected results, the answer may surprise you.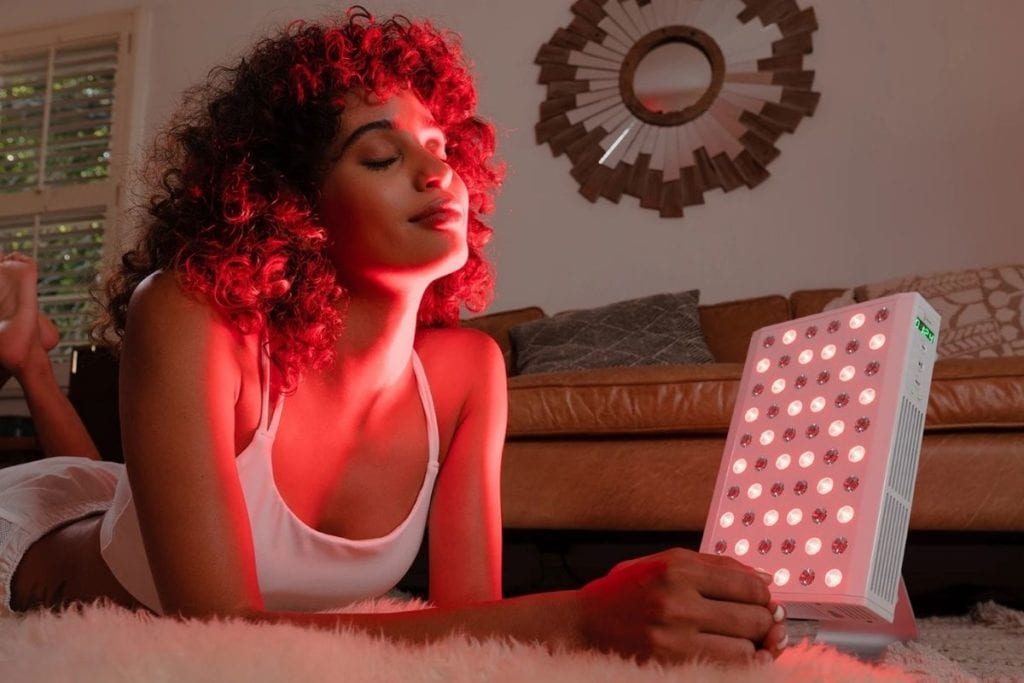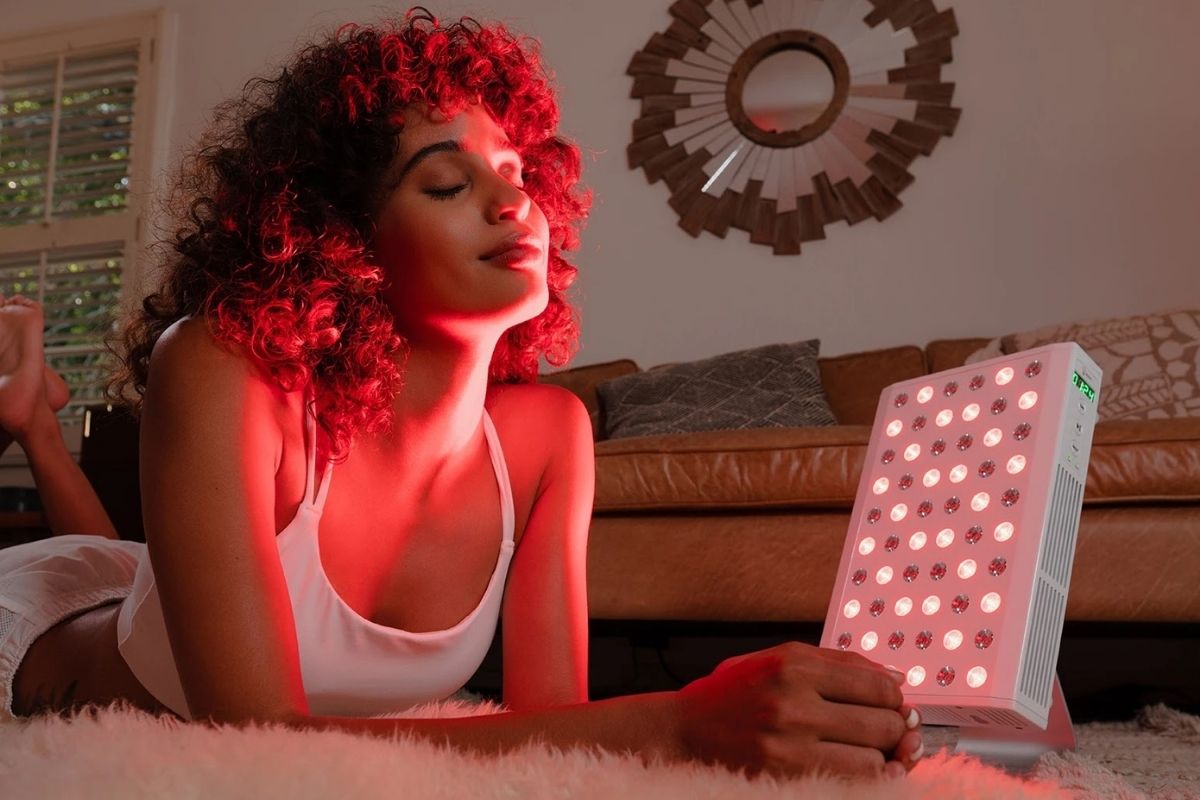 What is red light?
Red light is a type of light delivered at 660nm. It is absorbed by the surface tissues and cells, which enhances skin health and healing.
Near-infrared light is delivered at 850nm and invisible to the human eye. Unlike red light, near-infrared light penetrates deeper into the tissues, aiding muscle recovery and reducing inflammation.
There have been numerous scientific studies that prove the efficacy of both red and infrared light.
Trying the Joovv Mini
I recently tried a red light device called the Joovv Mini 2.0. Joovv makes several red light devices that all essentially do the same thing, emit red and near-infrared light. The Mini and Go (which is portable) are used to target specific areas, whereas the other Joovv devices are used for the entire body. The larger devices are modular (made up of several small devices), making it easy to upgrade over time. Installed on the back of a door or a wall, they can be used while relaxing or meditating.
All Joovv devices will give you the benefits of both types of red light. "At Joovv, we use near-infrared light as well as red light because that's what's been scientifically proven to stimulate cellular energy which then leads to many positive benefits including skin health," Wes Pfiffner, Director of Business Development at Joovv, tells me.
Near-infrared light has a longer wavelength than other types of light, so it can penetrate deeper into the body, which heals tissue and has regenerative effects. Because it also helps support muscle health and enhances the body's natural recovery and healing process, it's great for anyone dealing with an injury, training for a marathon or triathlon, likes to exercise, or simply wants to improve their overall wellbeing.
According to Pfiffner, there's a general consensus in the community supporting the following benefits of both types of light: enhanced wound healing, reduced inflammation, faster muscle recovery, skin rejuvenation, sleep optimization, increased blood flow, and mental acuity.
My experience with Joovv
If all of this sounds too good to be true, you might be surprised. Approximately a month before trying out the Joovv, I was diagnosed with Bell's Palsy. For those unfamiliar with this rare disease, the Mayo Clinic states the symptoms of Bell's Palsy include sudden weakness in the facial muscles: "In most cases, the weakness is temporary and significantly improves over weeks. The weakness makes half of your face appear to droop. Your smile is one-sided, and your eye on that side resists closing."
It's not pretty. The left side of my face ceased to move no matter how hard I tried to move it. Bell's Palsy also affected my ability to swallow, including eating and drinking, which is equally frustrating and embarrassing. It also significantly affected my speech and I sounded as if I had a brain injury or was incredibly drunk.
The medication my doctor prescribed me didn't help much. So, I decided to try the Joovv. Approximately six weeks later after almost daily use, my symptoms have improved so significantly that I am close to entirely healed. I can eat and drink normally and move my face completely. The only issue is that my smile is still slightly crooked.
While I can't claim near-infrared light "cured" my Bell's Palsy, I would recommend the Joovv to anyone who is recently diagnosed without any hesitation. Considering it can take up to six months to heal from Bell's Palsy, I'm thrilled with my progress. This isn't a fluke— there are studies that connect light therapy and the improvement of Bell's Palsy symptoms.
It's also worth noting that Dave Asprey, Ben Greenfield, Lacy Stone, Dr. Axe, and Drew Brees are just a few of the big names that currently endorse the brand.
While I didn't use the red light feature much (it's very bright, so you really can't turn it on and multitask), it's something I want to explore soon.
Other red light therapy devices to consider
While you can try red or infrared light therapy at your local med spa, much like exercising or meditation, consistency is key, which is far easier with home red light therapy devices. Joovv devices are a bit of an investment, starting at $445 for the smallest model (without the dock). There are some similar devices available online including a well-rated product on Amazon. But it doesn't have the endorsements, research, and cache of the Joovv.
If you're considering a red light device for your skin only, there are several options out there including the Dr. Dennis Gross DRx SpectraLite FaceWare Pro. This futuristic-looking mask emits both red and blue light to help fight both aging and acne.
LUX Skin makes a budget-friendly mask that emits red, blue, and yellow light. It's also wireless, which makes it easier to use more often.