Should You Try Red Light Therapy?
What if one of the best beauty products you could use wasn't a product at all? Enter red light therapy, a therapeutic technique that uses red low-level wavelengths of light to treat skin issues, like wrinkles, scars, and wounds. But is this just the latest beauty trend or something with true science to back it up? How long does it really take to get results? The answer might surprise you.
Let there be light
It's easy to be skeptical of anything that feels like a craze or passing trend, especially for medical professionals.
"When I first saw light therapy devices in the marketplace at a plastic surgery conference, I turned my nose up, shook my head, and completely dismissed them," says plastic surgeon and television personality Dr. Sheila Nazarian. "I thought, how can visible light improve skin? My skin sees visible light every day!"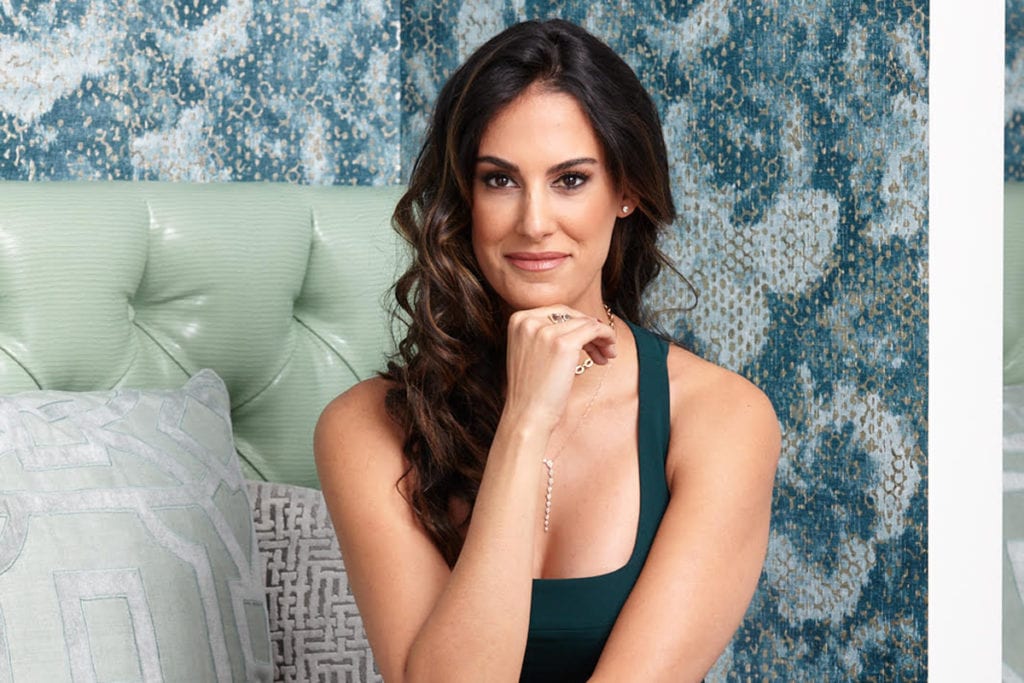 But Dr. Nazarian was happily proved wrong.
"Fast forward to today where I have an LED Light bed in my home gym and treat almost every patient with an LED light panel after their skin treatment in my Beverly Hills plastic surgery and spa practice," she says.
LED light uses various wavelengths of light to treat pain, acne, wrinkles, and even blood pressure. Different color lights have different properties and are used for different treatments.
"Yellow light stimulates collagen and elastin. Red light promotes circulation and reduces inflammation. White light works to tighten and reduce inflammation. And blue light kills the bacteria that causes acne."
So how exactly does red light work?
Like Botox, the amazing properties of red light were discovered by accident. The technology was being used to grow plants in space. It was then studied for medical and aesthetic use. Unlike other light therapies such as laser, red light doesn't damage or irritate the surface of the skin, penetrating approximately 5 millimeters below the skin's surface.
Red light works by causing a biochemical effect in cells that strengthen the mitochondria. In case you don't remember from high school science class, the cell's energy comes from mitochondria. The energy of cells is carried though a molecule called ATP (adenosine triphosphate). By improving mitochondrial function, cells produce more ATP, which boosts cell function and helps repair damage more efficiently.
There are many red light therapy benefits. It is used for healing wounds, stimulating hair growth, arthritis, psoriasis, wrinkles and aging, sun damage, scarring, and a variety of inflammation-related conditions.
But it's important to note that red light isn't a miracle cure and using it alone won't give you the results you want. Rather, it should be used in conjunction with other treatments.
"LED light can be a great supplement to your at-home or in-office anti-aging and anti-acne treatments and regimens," says Dr. Nazarian.
At-home devices
How do you choose the right at-home device? There are lots of home red light therapy devices for a variety of purposes, available on a variety of websites including Amazon. But none of these devices are inexpensive, so it's important to make sure you're choosing something that will work safely and effectively. Make sure you get something that's FDA approved and designed specifically for your concern because red light has so many applications.
"Most of the products on the market have a combination of wavelengths to give multiple benefits when used," says Dr. Nazarian. "Typically, for at-home devices like the ones found on TheSkinSpot.com, we recommend five to twenty minutes of use daily for best results."
Dr. Nazarian sells three LightStim devices on her website. The LightStim for Wrinkles helps stimulate collagen and elastin production, working in tandem with your regular beauty products to make them work even more effectively. There's also a LightStim for Acne which uses a combination of red and blue light to kill the bacteria that causes acne and helps to rejuvenate skin cells. Lastly, there's a LightStim for Pain which reduces muscle and joint pain and stiffness in addition to increasing blood circulation. This uses red light as a muscle recovery treatment.
Let us know!
Did this post help you get closer to achieving one of your goals?