5 Book Goals If You're A Non-Reader
At the beginning of 2021, you set goals for the year. One of the items on that list: Read more. But after only a few months, things have started to go south. You can't find the time to actually sit down and read more than a page at once. Or maybe every time you grab a book you think you'll like, the plot ends up disappointing you. Whatever the reason, you can't finish reading a book, no matter how hard you try.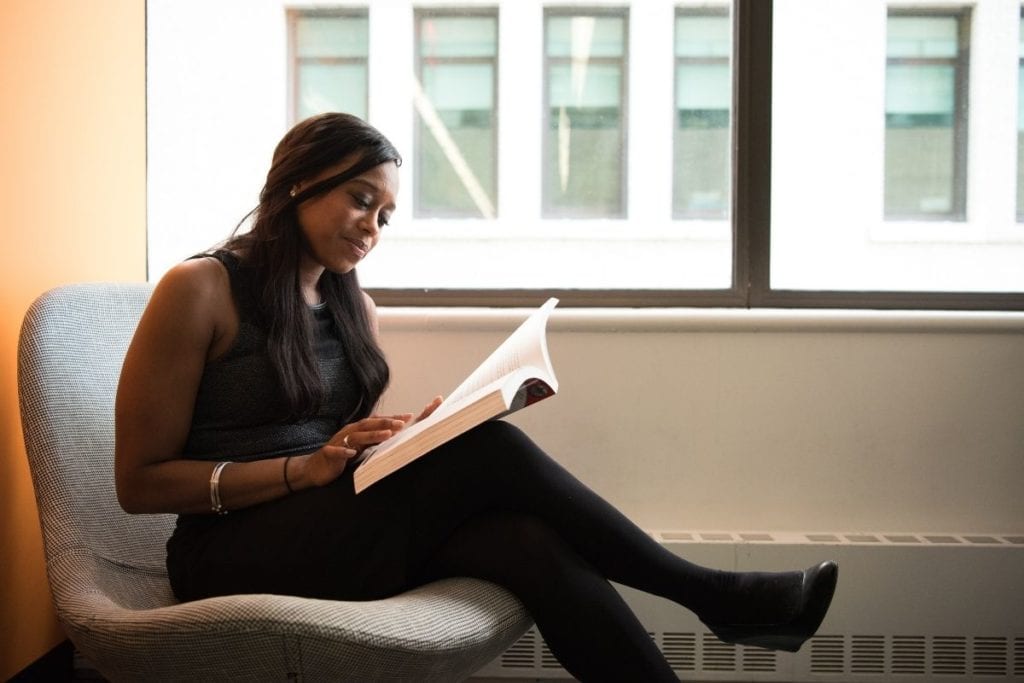 The good news is that there are tips and strategies to help you conquer your ambitions. After consulting a variety of professionals in the worlds of literacy and goal-setting, here are five book goals to get your reading on track.
Listen to an audiobook
This solution is ideal for those whose busy lives leave no room for scheduled reading time. With audiobooks, you can "[r]ead while working out, doing the dishes, or commuting," noted Finola Austin, author of the historical fiction novel Brontë's Mistress. Plus, if the narrator is engaging, it's fun to be read to and hear a story.
Set a page target
"Ten or even five pages a day is better than nothing, and with any luck, once you're at page 30, the story will carry you through and you'll be desperate to get back to your book whenever possible," said Hajar J. Woodland, a writer and host of the podcast The Dabblers' Book Club. This book goals strategy is a bit like an exercise goal; commit to a certain target each day and see where you go from there.
Incorporate easy ways of reading into your life
If you hate lugging around heavy hardcovers, this one's for you. "Download the Kindle app onto your phone, and put it someplace obvious on your home screen — perhaps where the social media app you used to reach for by default used to be," said KC McCormick Çiftçi, a writer and accountability coach at Borderless Stories. Whenever you grab your phone, try reading a chapter instead of mindlessly scrolling.
Read what you want
Afoma Umesi, a writer who also runs Reading Middle Grade, a website that helps kids, parents, and librarians find books to read, shared her top piece of advice. "A lot of 'non-readers' dislike reading because they think, for instance, the romance books they like to read aren't 'real books,'" she said. "Others enjoy genres like YA or middle grade but feel peer pressure to read literary fiction, for example." 
If you want to read more, go for what you actually enjoy. Don't worry about society's perception of the book's genre or style.
"[W]hether it's a comic book, self-help, or picture books, find your preference! And never be scared to quit a book you're not enjoying," Umesi added.
Find a friend
Why not apply aSweatLife's belief that everything is better with friends? "Set a friendly wager or competition with another friend who is trying to read more," McCormick Çiftçi recommended. For instance, you can set a goal of reading three hours a week, and whoever achieves that goal first wins a reward.
Woodland also suggested pairing up with a buddy and discussing your latest read.
"This won't just help you persevere with a book, it'll give you something else to talk about at a time when everyone's conversations are about what they saw on Instagram or a cute dog they met on their daily walk," she said.
What other strategies have you used to help meet your book goals? Share them with us in the comments!