Eyebrow Expert Kelley Baker Reveals The Secrets To Getting The Best Brows Of Your Life
If eyes are the window to the soul, brows might not be getting the credit they deserve. Changing your brows can change your face completely (if you don't believe me, just try it).
Still, it's been a challenging year in beauty maintenance for all of us. With restrictions tightening in some areas, we may not be able to see our brow specialist, or we simply may be too uncomfortable to make an appointment at the moment. But that isn't an excuse to let your brows get unruly. You just need to listen to Kelley Baker.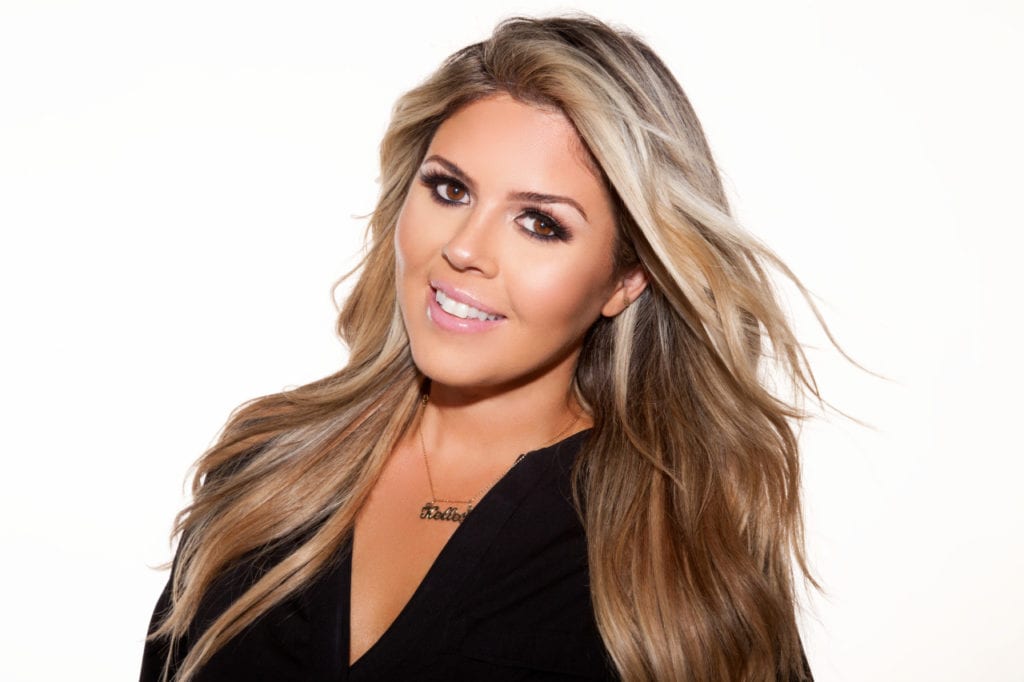 Baker is best known for shaping the brows of celebrities including Kim Kardashian, Kourtney Kardashian, Khloe Kardashian, Kylie Jenner, Shay Mitchell, and Lea Michelle. I recently spoke with her to learn about all things brow maintenance— from what to do if you can't have your brows professionally maintained, to the right way to use brow products and how you can make your brows look great no matter where they are right now.  
What should people do who don't want to/can't see their brow specialist right now?
My best advice for people who are stuck at home and scared to go outside because of COVID is to put the tweezers down and take this time to let your brows grow out. For that extra growth underneath the brow above your eyelid, we have a highlighter pencil that will cover and camouflage. It will also open up your eyes, lift your brows, and make you look awake.
What's the best way to grow out your eyebrows?
I always say, don't touch them at all! If you have a pair of tweezers and you start tweezing just a little bit, you tend to keep on going. For a brow artist, it is very important that you leave every hair to us. I preach all the time— put the tweezers away altogether! To promote growth, use our brow growth serum, but make sure to apply it every night. 
Just like working out, the serum works best with consistency. I like to tell my clients to keep it on their vanity so they can make it a part of their nighttime routine. The serum will also stimulate hair growth for your lashes!
Is there anything most people can do to maintain brows at home?
If you were to try to maintain your brows at home, I would say just tweeze the very middle. Be careful not to take too much off because sometimes people will keep tweezing and then make the brows too far apart from the nose. This will make your brows look short and your face look round. In order not to accidentally make any mistakes, I recommend barely tweezing the middle and using a highlighter to brighten the brow bone and lift your eyes.
Are there some things we should never do on our own, like waxing?
Waxing is hard. I always recommend absolutely never wax yourself. There is a whole way you are supposed to apply and remove the wax, plus it's sticky and messy and it can ruin anything it touches. It can also burn you and tear your skin. It's all scary!
How do we find our ideal brow shape?
To find your ideal brow shape, go see a brow pro first so that they can get your brows on the right track. They can expertly show you what your natural and ideal shape should look like.
What's the ideal brow shape for most people?
The ideal brow shape for most people would be to keep them as natural to what they already are. Just cleaning up what they have and not trying to give themselves a different look is always my best advice.
For example, if you have arched brows don't try to round them out and if you have round brows it's hard to put an arch in them. It's the curly hair/straight hair dilemma— you want what you don't have! Just keep your brows the way they are and have your expert show you how to make them the best brow for you.
What's the best way to fill in your brows?
I like to use a pencil or a powder. The goal is always to make your brows look natural and not like you applied a lot of makeup. With my line, there are three shades to make it easy for anyone to fill in their brows. A lot of lines have more than 20 shades of brown, which makes the entire process confusing! Whether you are a stay-at-home mom or a makeup artist, our pencils and powders will work for you.
When should we use powder versus gel?
Powder is to fill in the brows, and gel is to hold them in place like hair spray.  
What's in your brow kit and what's the best way to use each product? What order should it be applied?
All of our brow kits have a highlighter pencil that comes with a smudge brush, and then you pick either a pencil or a powder. You always want to apply your highlighter first to create a guideline for your brow stencil. This will help you fill in your brows with either the pencil or powder – that part is up to you! Then, the clear setting gel sets the final look.