How to Add a Nutritious Spin on Classic Holiday Recipes
During the holiday season, beautifully decorated tablescapes are covered in classic side dishes, delicious desserts and so many sweets and treats. (Insert drooling emoji here). Traditional recipes are a major component of the holiday season, but just because it's the holidays, doesn't mean you need to derail your healthy eating and drinking habits.
We can all feel our best while still enjoying all of the deliciousness the holidays have to offer by adding a more mindful and nutritious spin on classic holiday recipes. Here are some ideas on how you can make healthy holiday side dishes and other mindful swaps this holiday season.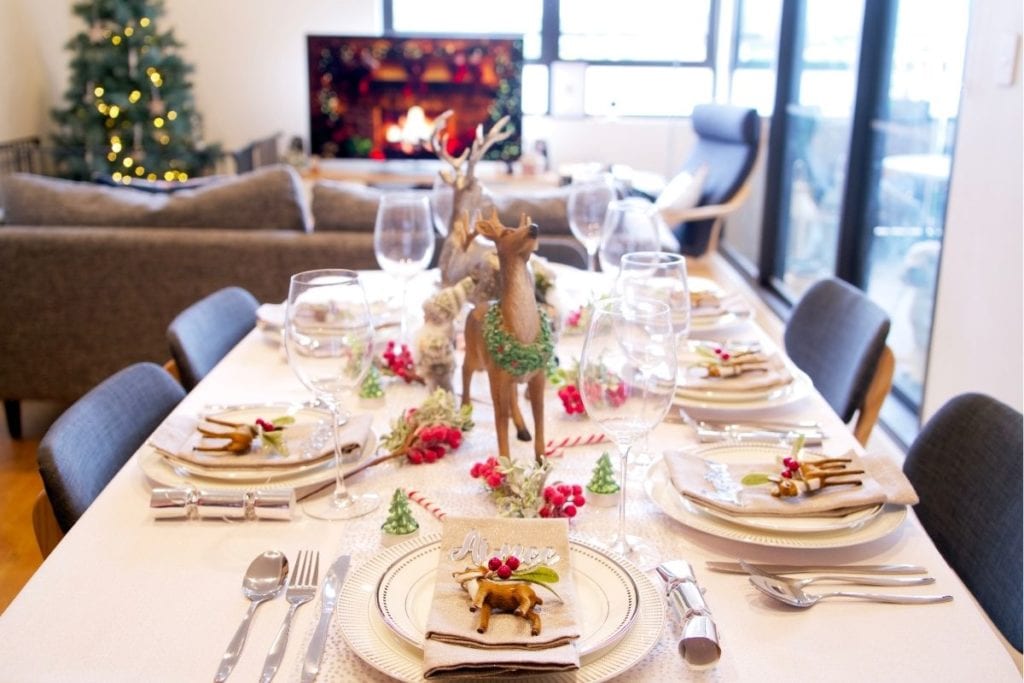 Healthy holiday side dishes
Bake up a more nutritious bread basket
It's easy to fill up on bread from the bread basket long before your favorite holiday side dishes have made their way around the dinner table and to your plate. Instead of filling up on wheat-based bread, which can contain gluten (an inflammatory food), create a more mindful bread basket filled with heartier grains. Ancient grains like amaranth, farro, freekeh, kamut, millet, sorghum and teff are all great options. If you are making your own bread recipe from scratch, replace whole milk or full-fat milk with plain yogurt to keep the recipe light.
Create your own cranberry sauce
Although the can-shaped cranberry sauce is a staple at the holiday dinner table, that store bought can of cranberry sauce can also be laden with artificial sweeteners, corn syrup, preservatives and refined sugar. (Yuck!)
Jessica Levinson, MS, RDN, CDN, culinary registered dietitian nutritionist in New Rochelle, NY, says "Canned whole berry cranberry sauce has 22 to 24 grams of added sugar per 1/4 cup serving. Instead, make your own and cut the sugar further than what traditional recipes call for. Most traditional recipes call for 1 cup sugar per 12 ounces cranberries, but I use 1/4 cup sugar per 12 ounces cranberries and add freshly squeezed orange juice for more flavor and sweetness without added sugar." Find Levinson's cranberry sauce recipe here.
Fix up fresh green beans
Instead of baking a traditional green bean casserole, which can contain layers of cheese, cream and other dairy products, swap it out for fresh green beans topped with a dusting of nutritional yeast. Not only will you be avoiding dairy, which can be inflammatory for some people, but you'll be getting an added boost of B vitamins from the nutritional yeast.
Prefer an added crunch? Include a handful of crushed pecans, walnuts or slivered pecans. Almonds and walnuts are both a great source of omega-3 fatty acids, while pecans contain a fair amount of fiber.
Go gluten-free with a gluten-free gravy
Since most gravies are made with wheat flour, which acts as a thickener, skip a spoonful of traditional gravy and make your own homemade gluten-free gravy. Store-bought gravy usually contains gluten, so in order to thicken your gravy, use cornstarch or potato starch as a natural thickening agent, both of which are naturally gluten-free. You can even add chopped mushrooms for a holiday size serving of vitamin D, which is great for the immune system.
Be more mindful with ingredient selection
Jennifer Gabel, Certified Integrative Nutrition Health Coach, recommends being more mindful when selecting ingredients for baking and cooking holiday meals. Here are some of Gabel's top tips you can keep in your kitchen this holiday season:
Halve the amount of sugar in any recipe and replace traditional white sugar with a less processed or lower glycemic alternative like coconut sugar, honey or maple syrup. 
Substitute white flour with a less processed or lower glycemic, higher fiber alternative like whole wheat or better yet, spelt flour, which has more protein and zinc. 
Switch cow's milk with oat milk, organic unsweetened soy milk or nut milk.
Instead of margarine, shortening or vegetable oils, use ghee or grass-fed and organic butter.  Coconut oil or olive oil may also be used to replace butter.
 Looking to lighten up holiday baked goods? Replace half the butter or oil with mashed banana, pumpkin, sweet potato or unsweetened applesauce.
Serve up homemade stuffing
Stuffing is a classic holiday side dish that adorns many holiday dinner tables. A bag of store bought stuffing can include grain-based bread made from wheat dough – another inflammatory food, not to mention a major no-no for those with Celiac or gluten sensitivities. This year, skip the store bought stuffing and make your own homemade version. It's easy.

Simply sauté carrots, celery, onions and any other cubed vegetables of your choosing in 1-2 tablespoons of olive oil. Combine the vegetables with cubes of grain-free bread, like this artisan bread; then, combine with chicken, turkey or vegetable broth and your favorite holiday herbs and spices like black pepper, sage and thyme. Finally, bake at 350 degrees for about one hour or until the artisan bread crumbs are golden brown in color. Someone pass me a spoon!
Swap out candied yams for another sweet vegetable
Candied yams usually contain a fair amount of processed sugar, so swap them out for another vegetable that is naturally sweet. Some great options include roasted acorn squash, butternut squash or sweet potatoes.
Speaking of sweet potatoes… If you and your family usually bake up a tray of sweet potato casserole, Levinson suggests skipping the marshmallows and topping the casserole with heart-healthy and fiber-rich nuts instead.
"I like to toss pecans with maple syrup and spread them on top of the pureed sweet potato mixture for a crunchy contrast to the creamy casserole," Levinson says. "Lighten up the sweet potato mixture by skipping the butter and reducing the added sugar. Instead, boost flavor with spices like cinnamon, ginger, and nutmeg and roast the sweet potatoes before mashing them for more natural sweetness."
This holiday season, you can still enjoy classic holiday side dishes  in a more mindful way. Simply transform them into healthy Christmas side dishes with these seven ideas.