Your Holiday Season Road Trip Guide
If you're planning to hit the road this holiday season, finding the safest way to travel and reduce your COVID-19 risk is key. By taking a holiday season road trip, you may avoid some of the exposure of people in airports and on public transit, but rest stops can still be a risk, according to the Centers for Disease Control and Prevention.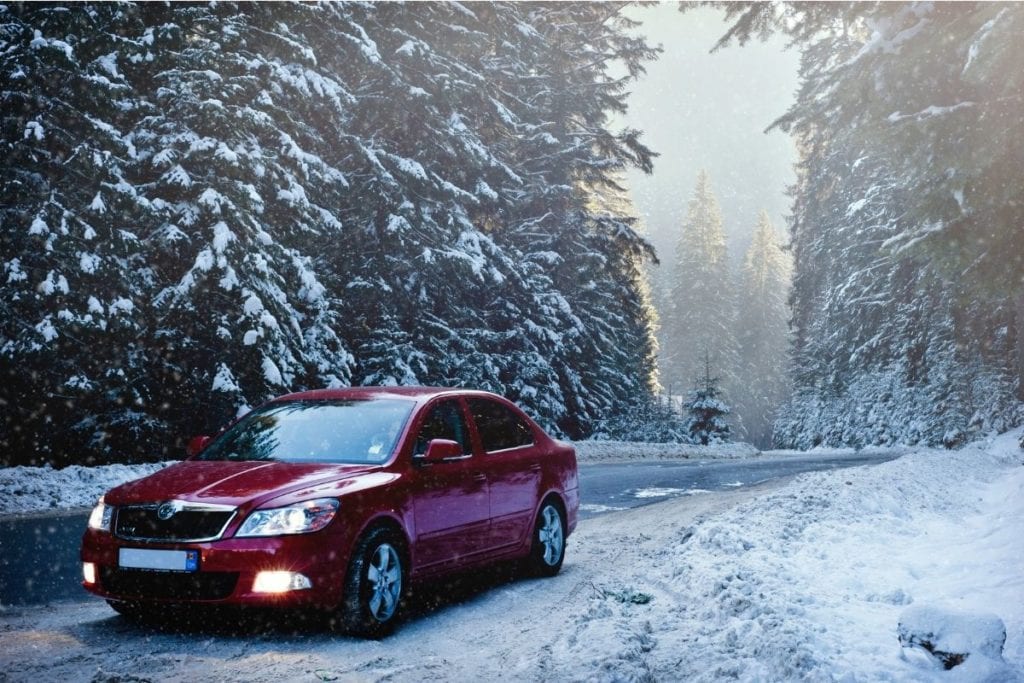 With your safety and that of your loved ones at the forefront, here are some tips to reduce your risks with holiday road trips. As always, pay attention to your local guidelines at a state and city level, and follow the recommendations of your local health leaders.
Travel close. Driving to a local destination will minimize your need to stop and use public restrooms during your holiday season road trip.
Travel alone or with people in your household, advises the CDC. Traveling with people who are not in your bubble or household will increase your risk of getting coronavirus. If you are traveling with new people, make sure everyone wears masks and keeps the windows open for ventilation as much as possible.
Practice safe social distancing. Stay at least 6 feet apart from people if you stop at rest areas or go into any establishments.
Wear a mask. Always wear your mask in public spaces and observe local guidelines. When in doubt, mask up.
Pack your own food for healthy, safe eating on the go. A great benefit of traveling by car is being able to bring your own snacks and food. Pack a cooler of healthy eats for your trip and you won't need to go into any restaurants on the road. Another option is to go to drive-throughs or get takeout, but bringing your own food will be your healthiest option and safest. If you do get food on the go, wear your mask, even if you are pulling up to a drive-through window.
Keep hand sanitizer handy in your vehicle. Make sure your hand sanitizer is at least 60% alcohol. Whether you're grabbing to-go food or filling up your gas tank, you'll want to sanitize your hands after touching anything. Also, sanitize your hands before you eat. When possible, wash your hands whenever you can, in addition to sanitizing.
Family Gatherings
As COVID-19 cases continue to rise in most of the country, it is safest to celebrate holidays with people that you already live with.
"Celebrating virtually or with members of your own household (who are consistently taking measures to reduce the spread of COVID-19) poses the lowest risk for spread," according to the CDC guidelines.
If you cannot safely see family or if you have at-risk family members, you may want to consider a solo, local holiday road trip. Drive to see holiday lights or a parade, or go to a drive-in movie. Going outside is also a great way to reduce the risk of coronavirus, so going for a hiking day trip with your pet or roommate can be a great way to celebrate holidays.
Check out the CDC guidelines with updated coronavirus recommendations for the holidays and also check state and city guidelines.
Safety tips for winter driving
If you will be driving through winter weather, it's important to prepare with some safety precautions. Driving in winter conditions can heighten usual driving risks so make sure you follow the regular protocol of avoiding talking on the phone while driving, and allowing plenty of space between your car and others. Drive slowly and stop slowly and gradually so you have time and space if your car starts to skid out of control during winter weather.
Prepare mentally. Plan out your route and stops before your trip so you know where rest areas are and your car stays well-fueled. Also, know how to navigate if your car does slide, staying calm and focusing on the clearest paths to steer ahead. Do not focus on objects you want to avoid as this will make you inadvertently steer toward those objects. Have AAA or your car insurance service information handy in case of any emergencies.
Vehicle maintenance is also more important during winter months so be sure to have your oil changed, fluids topped off, have your tire pressure checked, and make sure your car battery is in good working order. Your wiper blades should also be checked to make sure they are ready to handle snow, fog and icy conditions.
Here's to safe travels to you, and many happy holidays to come!