Gift Guides, Day 3: For the Person REALLY Missing Their Gym Flow
One of the most common themes we've seen in our State of Fitness during COVID-19 surveys is that people really, REALLY miss their gyms. And not just because of the workout or the trainers—they miss having access to a variety of equipment. Let's face it, barbells, kettlebells, TRX straps, and even your basic dumbbells are expensive, inconvenient to store, and not that pretty to look at.
The ultimate gift for someone missing the weight room? Tonal's home strength system, which delivers 200 pounds of resistance in a device smaller than a flatscreen television.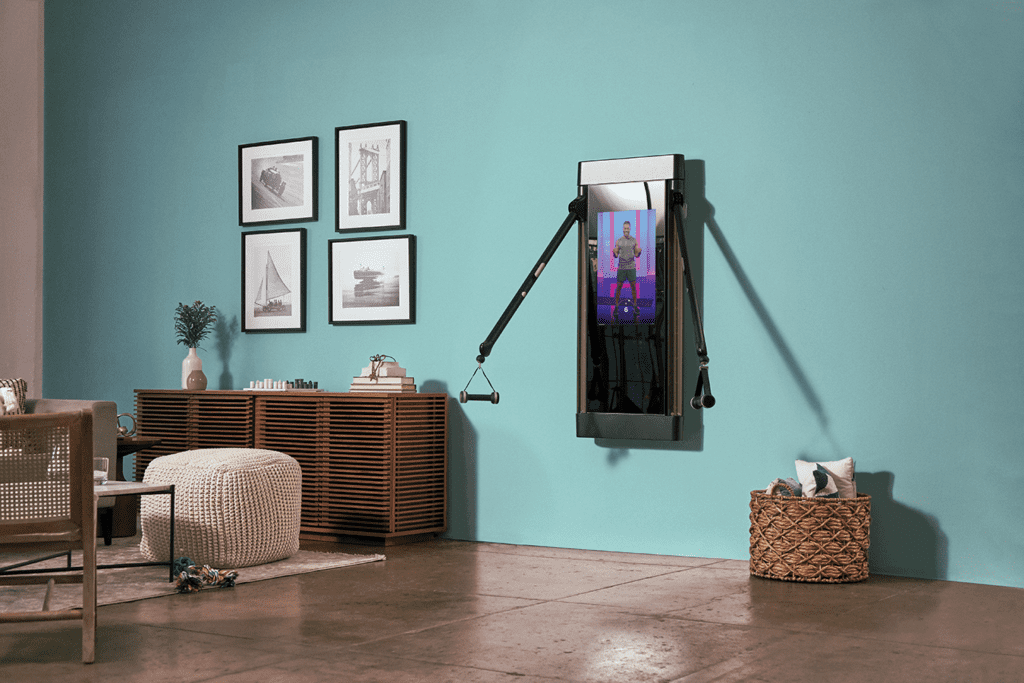 For the Person Really Missing Their Heavy Weights: Tonal, the Home Strength Training Machine
What it is: Tonal's been on our radar for a long time, and we've kept a watchful eye on how popular they've become since March. Think of Tonal as the ultimate strength training machine, but one that hangs on your wall and doesn't have any unsightly equipment that you'll inevitably trip over during a burpee. Did we mention it also checks your form? Yeah, it kind of does everything.
With a digital weight system that provides 200 pounds of resistance, Tonal offers options for beginners and advanced fitness lovers alike—and it's a safer weight-lifting experience that doesn't require an in-person spotter. The adjustable arms and add-on accessories are designed to support both upper-and lower-body movements for a full-body workout.
Tonal comes with a gorgeous, sharp touchscreen display. Coaches lead you through your workout, giving you an experience almost like being back in your favorite studio (without the stale sweat smell).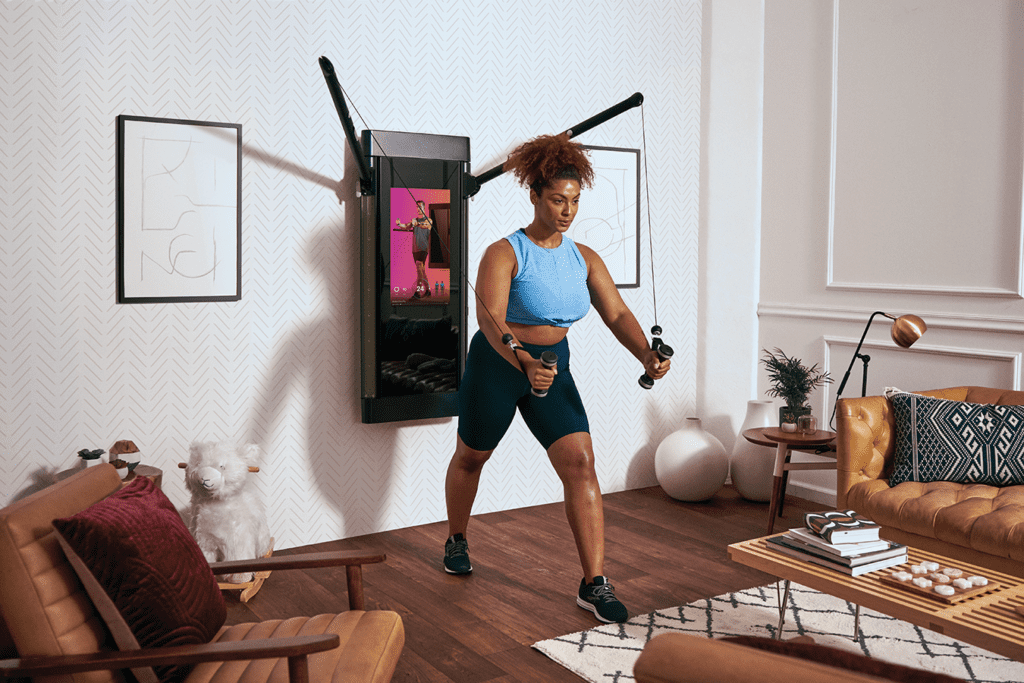 Why we love it for gifting: We know that fitness can be a catalyst for living your best life—and we know that almost all of our fitness routines have been significantly impacted by the pandemic. While there's no clear timeline for when we'll be able to be back in a gym without restrictions, we can start to take steps to make our at-home workout experience a little more enjoyable.
To that end, we've found that variety and engagement are HUGE in helping us actually look forward to our home workout. Tonal mimics the feeling of a gym by offering tons of options for workouts, and it even helps you progress your strength by automatically adapting your weights in real time. The instructors are just as compelling and motivating as if they were right in front of you, and you'll quickly find favorites to come back to again and again.
Look: we know the Tonal is expensive. But, we really do think the cost-per-use your giftee will get out of it stacks up favorably to what they probably used to spend on gym memberships, class packages, and personal training fees. The future of fitness is in the home, and Tonal is at the forefront of that wave. And if the total price is too much to stomach all at once, Tonal has financing options that bring the price down to $149/month.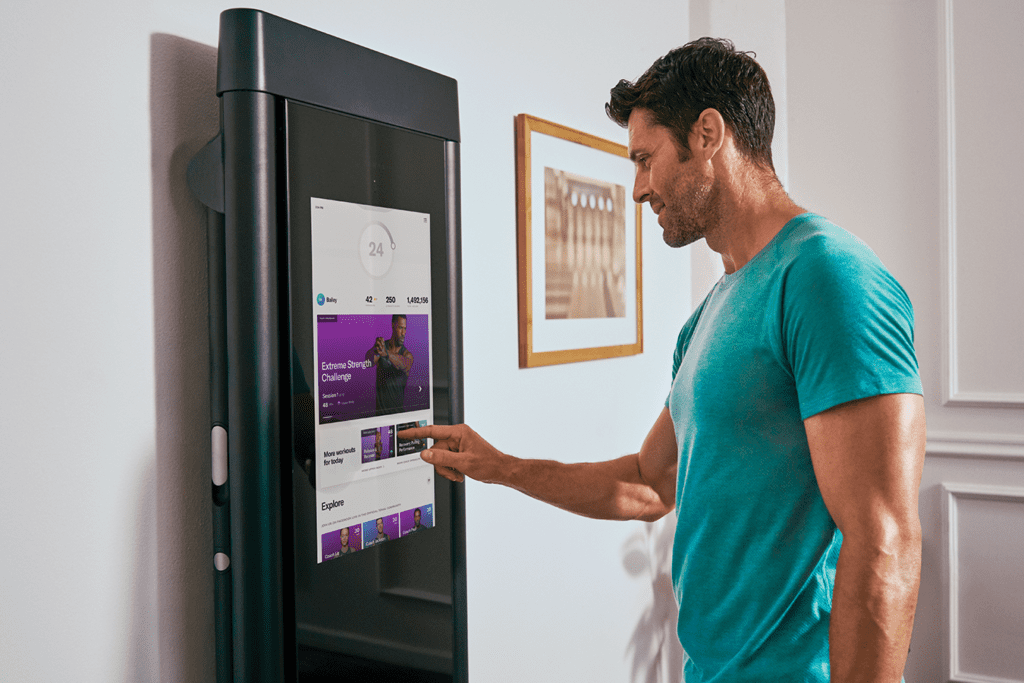 Who we're giving this to: Selfishly, our live-in partners who find it impossible to feel satisfied from a bodyweight workout (Tonal is set up so that every household member can have their own individual profile to track progress).
We also love the idea of pooling with our siblings and gifting this to our aging parents, who are more at-risk for returning to the gym but know the importance of movement and strength training specifically as they get older. (Remember, Tonal's digital weight system means that if everything is locked in place securely and according to the product guidelines, there's a much lower chance of injury. Plus, its Coach A.I. technology automatically senses when the user is fatiguing and lowers the weights accordingly.)
Where do I buy it? Right here on Tonal's website.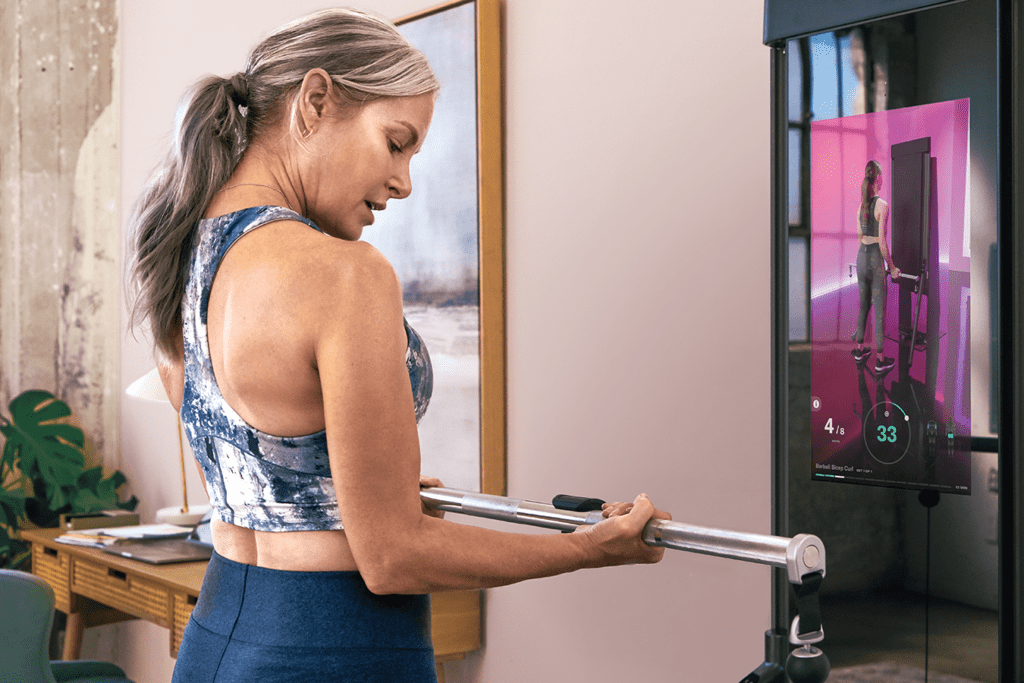 Let us know!
Did this post help you get closer to achieving one of your goals?