Gift Guides, Day 10: For the Person Who Talks to Their Dog Like a Child
If Halloween showed us anything, it's that dogs in costumes bring us MUCH joy. While it may not be ~socially acceptable~ to dress your dog in a costume year-round, you can chase that same spark with a face mask and banana set with a coordinating leash from The Foggy Dog.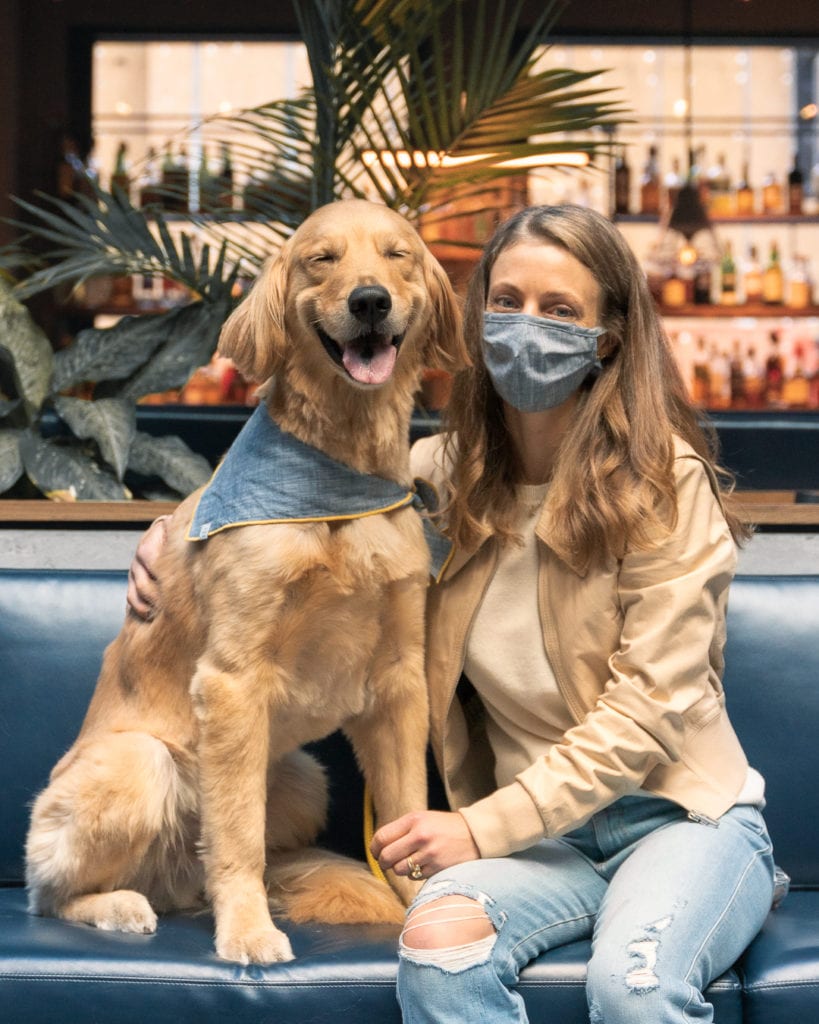 For the person who talks to their dog like a child: Mask and Bandana Set + Matching Leash from The Foggy Dog
What it is: This gift is a two-parter. First, we're loving The Foggy Dog's new face mask and bandana matching sets. Socially distanced walks have never looked so good. Each set features a reusable, non-medical face mask for the human, with a matching bandana for the dog. The bandana's triangle shape makes it easy to tie (no folding required), and we've found that they ACTUALLY stay put on our dog's necks while we're out on long walks. They come in a variety of colors and patterns, both holiday-themed and more evergreen, and we can already envision us wearing them for our annual holiday card photo with our dogs (what, doesn't everyone do that?).
And because the mask and bandana set is a steal at $35, we're also including one of The Foggy Dog's gorgeous rope leashes. The bright, cheerful color options all feature shiny brass hardware that'll catch the eye of everyone else at the dog park. The leash is also tough enough for your daily walk; it's made of double-braided nylon that's lightweight and weatherproof (it's commonly used on boats year-round), and won't mildew or fray, unlike other cheaper-made leashes. Even if Finn happens to pull you over to check out that fire hydrant, the rope is soft enough that it won't burn your palms. Better yet, the leash is industrially clamped on both ends and certified to withstand thousands of pounds of pull.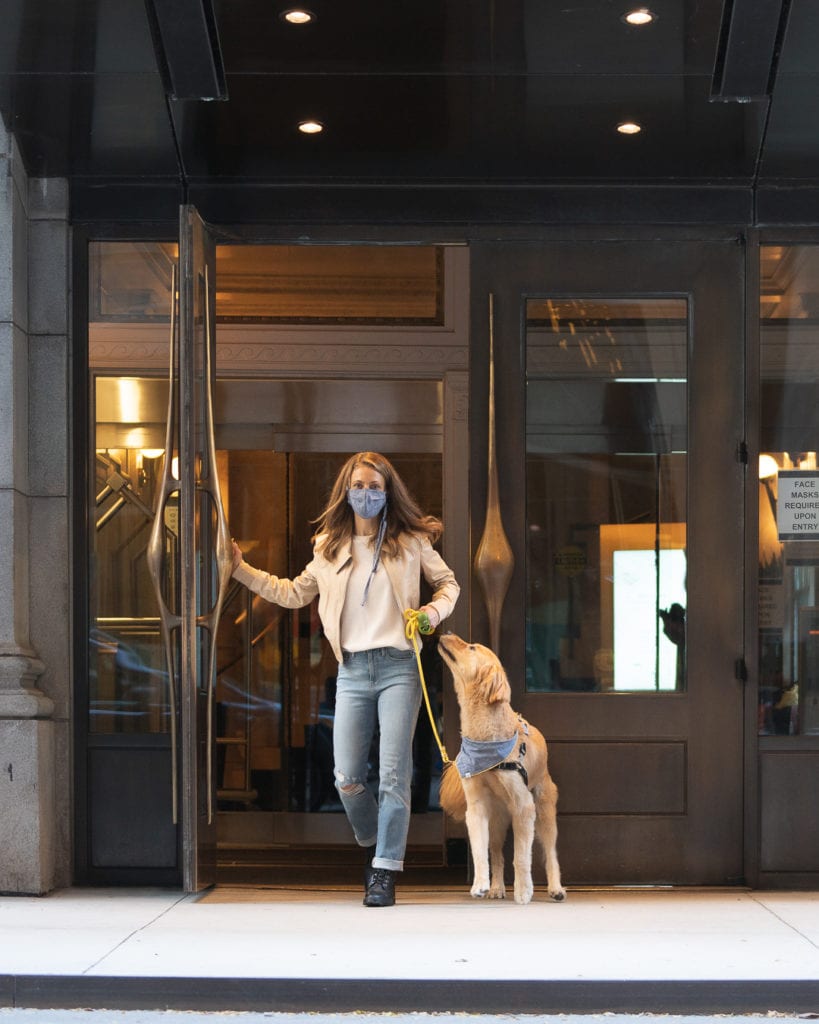 Why we love it for gifting: Quick survey break: how many of you know at least one person who got a pandemic puppy? We're guessing all of you have your hands raised. Shower the new pup parent with some love and an upgrade to their generic brand dog leash. We can say from experience that The Foggy Dog's products are all strong enough for an active pup, but pretty enough to make your dog a fashion icon, a la Bruiser Woods.
And don't forget, matching sets (tie-dye or not) are all the rage this year. Dogs shouldn't have to miss out! The cuteness overload that comes with a mask, bandana, and leash set is *chef's kiss* perfection.
We're also really impressed by The Foggy Dog's dedication to feeding animals in shelters across America. Every time you make a purchase from The Foggy Dog, they donate half a pound of food to rescue shelters across America. Plus, all their products are made in the USA, and they're working to reduce waste by filling their dog toys and beds with 100% recycled fiber spun from plastic bottles that would otherwise be landfill.
Finally, to get real here: during the darkest days of the pandemic, our team heavily relied on our daily dog walks as a way to reassure ourselves that the outside world was still there, and we could still have low-stakes social interactions from strangers (from a safe distance). We noticed that the simple act of getting our dog "dressed" for these walks resulted in approximately a 526% increase in positive exchanges; it never failed to make at least one person's day when they saw our dogs trotting towards them in their fancy bandanas.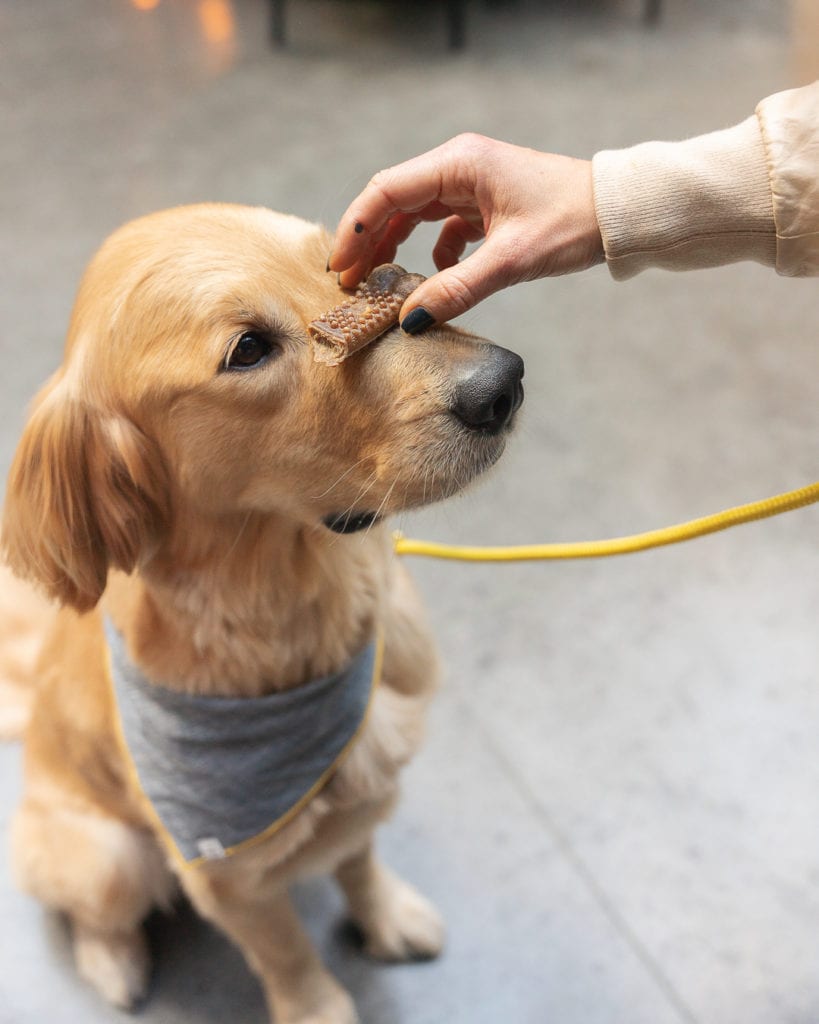 Who we're giving this to: Everyone who got a pandemic puppy, which means it's going to approximately half of our "To Gift" list.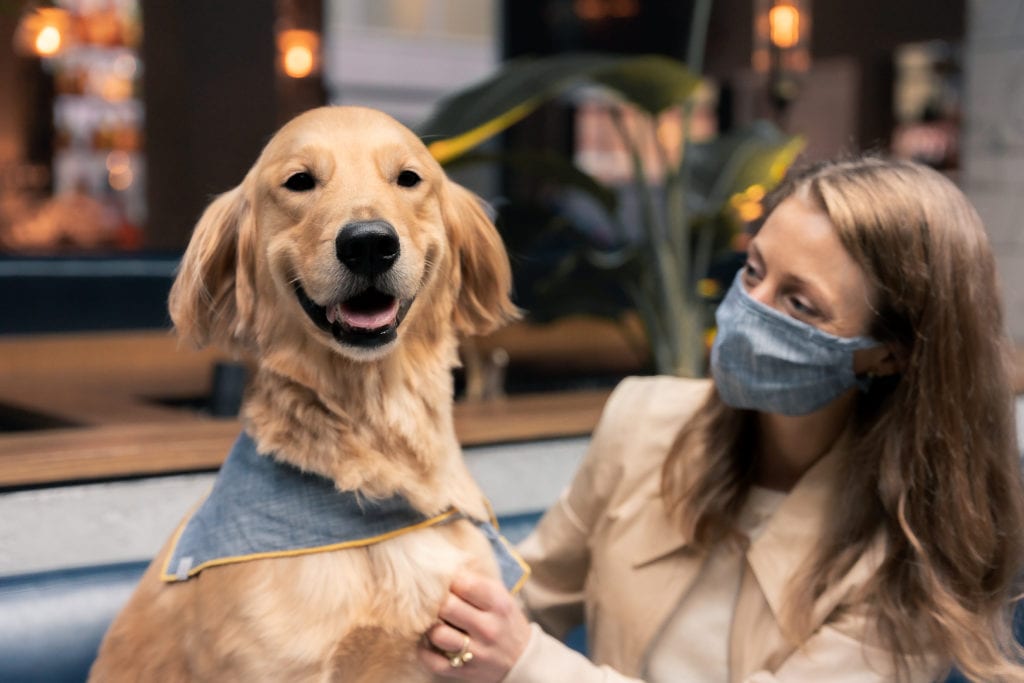 Where to buy it: Find dog leashes right here and the mask and bandana sets right here.