The Best Books We Read All Summer
In case you haven't noticed, we love reading around here. And because this summer was unlike any other we've experienced, we had plenty of time discover excellent new books and work our way through our TBR (To Be Read) piles.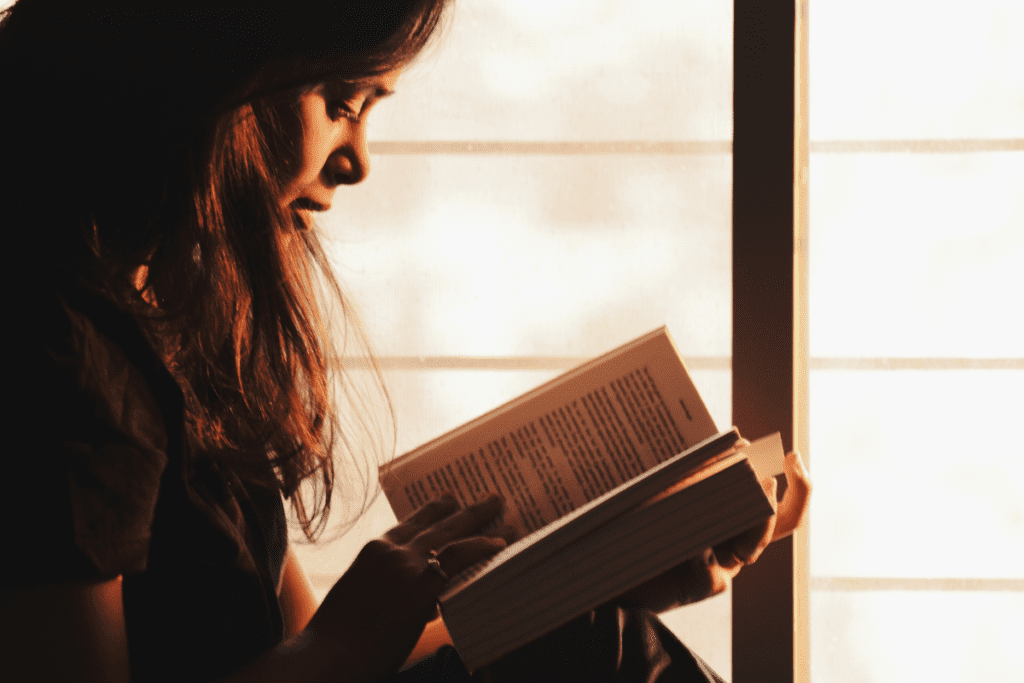 So if you're in the middle of a reading slump or are simply looking for a new book to read, we've got you covered. We polled our writers and ambassadors to find their favorite summer reads. From memoirs to romance to mysteries, here are the 15 best books the aSweatLife team read all summer.
How to Change a Life by Stacey Ballis
When three high school friends reunite, they dare each other to make a list of things to accomplish before their upcoming fortieth birthdays. Ambassador Hanna Cetkovic liked that this book and its author are based in Chicago. Buy it on Amazon.
The Vanishing Half by Brit Bennett
The best book I've read this year, Bennett's sophomore novel revolves around twin sisters Stella and Desiree who run away from their Southern Black community at age 16. Years later, Desiree returns to her hometown with her Black daughter, while Stella lives across the country and passes for white. From Bennett's gorgeous prose to the engrossing storyline, The Vanishing Half will pull you in immediately. Buy it on Amazon or Bookshop, which supports local bookstores.
I'm Still Here by Austin Channing Brown
Ambassador Sarah Kelly loved this book about racial justice in America. A speaker and media producer as well as a bestselling author, Brown writes about her experience as a Black female in America. Moreover, her book examines how white, middle class Evangelicalism has played a part in today's world of increasing racial hostility. Buy it on Amazon or Bookshop.
The Million Dollar Mysteries Series by Mindy Starns Clark
This summer, aSweatLife writer Ashley Martens read all five books in the series, which is based in Christianity and centers on private investigator Callie Webber. "They were a great mix of adventure, mystery, romance, and suspense," Martens said. "I didn't want to put them down and couldn't wait to pick up with them every day/night when I had the chance." Buy the series on Amazon.
Untamed by Glennon Doyle
Ambassadors Kelsey Waag and Cynthia Velasquez both enjoyed this memoir by the speaker and author. In Untamed, Doyle highlights bravery, female empowerment, and the significance of women following the voice inside of them. Buy it on Amazon or Bookshop.
The Guest List by Lucy Foley
Jules and Will seem like the perfect couple, and they're planning the perfect wedding on a remote island off the coast of Ireland. But the bride and groom have hidden secrets… and so do their guests. By the end of their wedding weekend, someone is dead. "I'm usually the person that guesses everything that's going to happen early on in movies and books, and picks up on subtle things that kind of spoil the endings, and this one took me by surprise until the ending," said aSweatLife ambassador Sarah Foote. Buy it on Amazon or Bookshop.
Maybe You Should Talk to Someone by Lori Gottlieb
This memoir, which centers on a therapist who goes to therapy, is recommended by aSweatLife ambassador Mary Sadanowicz. "It will give you all the feels, make you think differently about your emotions and give you a whole new perspective on all kinds of things that happen in life," she said. "It's a great lesson in empathy, in listening, and it will make you LOL." Buy it on Amazon or Bookshop.
Beach Read by Emily Henry
This one is a great choice if you're looking for a fun book to lift your spirits. "It just made me happy and I needed some escapist lit during quarantine!" said writer Rachel LaBud. In it, fiction writer Augustus and romance writer January make an agreement: Augustus will write something happy and January will write the next Great American Novel. Buy it on Amazon or Bookshop.
The Silent Patient by Alex Michaelides
In this psychological thriller, Alicia Berenson shoots her husband in the face and then refuses to speak. Will psychotherapist Theo Faber be able to uncover the mystery behind Alicia's actions? "The characters and subject matter were so different than who I usually connect with in a book that I almost returned it without reading it," said ambassador Sarah Stanley. "But the book had me hooked and engaged from the beginning and left me with a jaw-dropping ending." Buy it on Amazon or Bookshop.
The Alice Network by Kate Quinn
Recommended by ambassadors Maggie Wolff and Katherine Cronrath, this book unites a female spy during World War I and a young American woman living in 1947. "I really seem to enjoy World War II fiction, and this story also included World War I In its timeline, specifically a network of underground female spies that actually existed," said Wolff, who also noted some of the characters are based on real people. Buy it on Amazon or Bookshop.
The Seven Husbands of Evelyn Hugo by Taylor Jenkins Reid
"It made me think so hard on what love means and how it can look so, so different through different relationships and different people," said ambassador Julia Lynch. The novel follows Evelyn, an aging movie star, who chooses an unknown magazine reporter named Monique to write her biography. "I get chills just thinking about it," added Lynch. Buy it on Amazon or Bookshop.
Make Trouble by Cecile Richards
You know her as an activist and the former CEO of Planned Parenthood, but as of 2018, Richards is also an author. Her memoir illustrates the lessons she's learned while fighting for women's rights and social justice. "She's such an inspiring, hardworking, impactful person, and through her stories also comes across as relatable and human," noted aSweatLife ambassador Nikki Nemerovski. Buy it on Amazon or Bookshop.
Here for It by R. Eric Thomas
A playwright and writer for Elle.com, R. Eric Thomas's book of personal essays does not disappoint. From his childhood in Baltimore to his love life, Thomas infuses both insightfulness and hilarity. "He is hilarious and moving, and writes so passionately that you can find yourself in his stories even if you have never experienced what he's actually going through," noted ambassador Mariah Boyd. Buy it on Amazon or Bookshop.
Big Summer by Jennifer Weiner
According to ambassador Sarah Piggott, this book is "definitely chick lit but it's about finding happiness with a little thriller edge to it." In the novel, ex-best friends Daphne and Drue meet again after six years. Daphne is stunned when Drue asks her if she'll be the maid of honor at her fancy wedding. Buy it on Amazon or Bookshop.
More Than Enough by Elaine Welteroth
Recommended by ambassador Kirstie Castaneira, this memoir by the award-winning journalist and Project Runway judge details the lessons she's learned about identity, race, love, and success. Welteroth, the former editor-in-chief of Teen Vogue, shows that despite fears of being "less than," you can persevere and claim space for yourself and your dreams. Buy it on Amazon or Bookshop.
This post contains affiliate links. If you buy a book through one of our links, we'll earn a few cents from the sale at no extra cost to you. Thanks for supporting aSweatLife!