Build Your Book Club Here: Six Healthy Books to Read in 2018
Winter is the perfect time to cuddle up with a good book in hand. Simultaneously, the new year encourages building healthy habits like reading. Indulge in a good book and make it a healthy, learning experience while you're at it with these recommended reads to help you reach your health, fitness and personal development goals.
And if you're up for adding an accountability element to your reading goals, we recommend creating a healthy book club with the books listed below. You'll also find some recipes for light bites to serve as you dive into invigorating discussions while donning your favorite pair of fuzzy socks.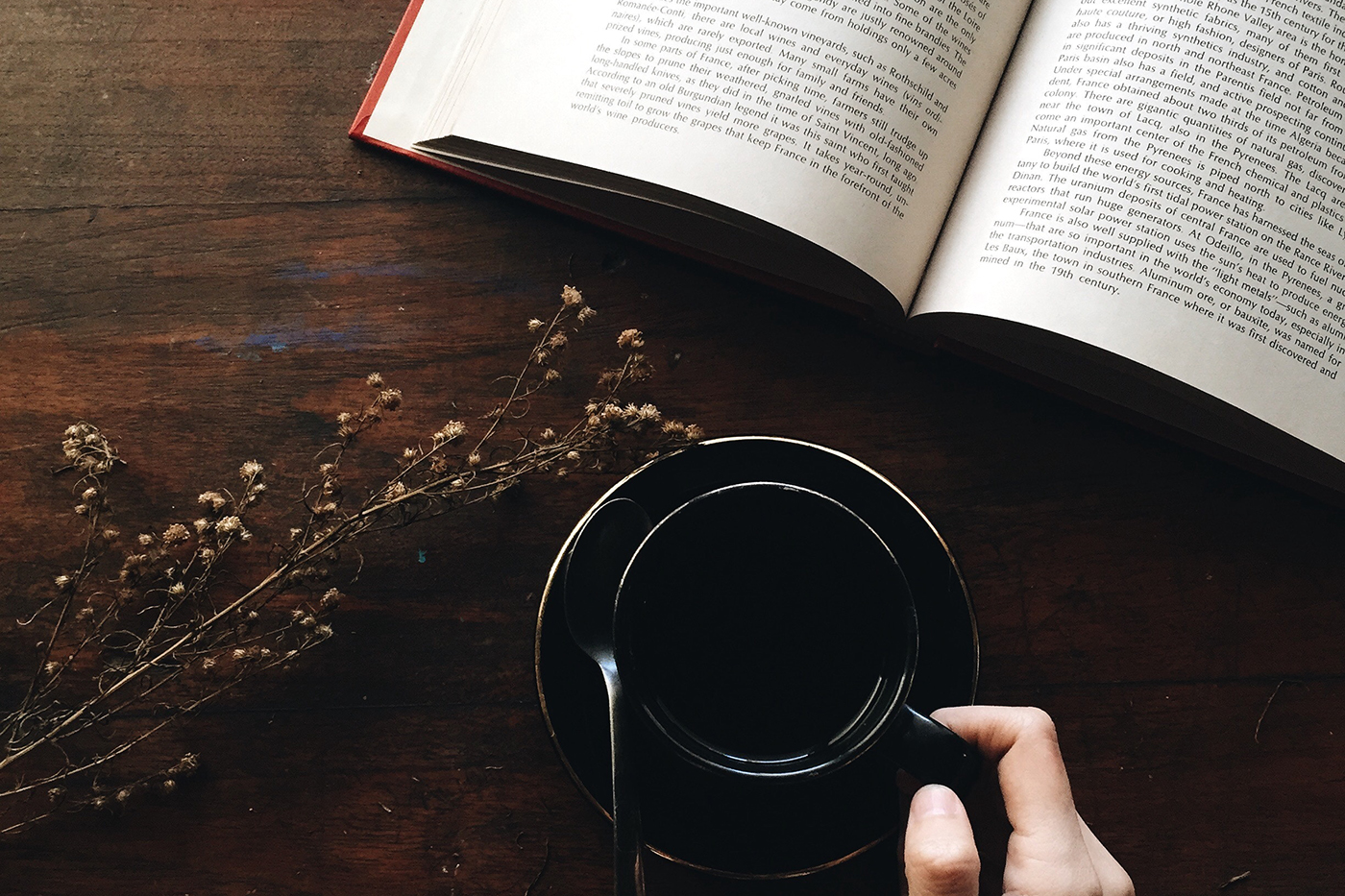 In his debut book, Kyle James recounts his decision to quit his job and travel for 114 days through 15 countries with his girlfriend. His reasoning? "We decided to risk our future for a happier now," James says in the book.
Why you and your book club will love it:
Whether you've been bitten by the travel bug or are just in the mood to take a risk, this read will inspire you to go for it. It's great for you and your group of adventurous friends who enjoy daydreaming or even planning a spontaneous trip.
Author Sarah Knight says it best in this edition of the personal development series: "Life gets exponentially better once you stop giving a f*** about what other people think and start doing what you really want to do…"
Why you and your book club will love it:
As a health and wellness enthusiast, you may acknowledge the importance of taking care of yourself, to get those workouts in and to treat your sore muscles to a massage. But we all know that's easier to talk about than to do. This book will get the conversation flowing about realistically putting your happiness first without affecting your relationships. (Yes, it is possible!)
"This is about getting mighty clear about what makes you happy and what makes you feel the most alive, and then creating it instead of pretending you can't have it," Jen Sincero, #1 New York Times bestselling author, speaker and success coach writes.
Why you and your book club will love it:
This book is a great read to precede either of the first two recommendations. Have you been dying to travel or take a big risk people may not approve of? Have you been wishing you had the courage to not care and just "do you"? Start the conversation about the transition from wanting these things to deciding to go after them. Do this among your circle of friends in order to fully embrace the idea.
The "no sweat" pun is very much intended in the title of this book written by Michelle L. Segar, a widely published behavioral sustainability scientist and Director of the Sport, Health and Activity Research and Policy Center at the University of Michigan. Segar writes on why it's difficult for people to stick to healthy habits from a scientific perspective, allowing us to give ourselves a break (for once).
She then focuses on opportunities out there to create "sustainable success," as those opportunities "to move and enjoy physical movement are, quite literally, everywhere," Segar writes.
Why you and your book club will love it:
Just as we may start to feel discouraged about New Year's resolutions, Segar offers us a solution. Read this book together and discover how you can stay motivated through 2018 and beyond. Set goals that fulfill your sense of self and continue to check in with each other for support, motivation and accountability.
"Real food" is a buzz-worthy phrase – and authors of this book, Catherine and Luke Shanahan, are all about it. Catherine Shanahan, MD, is also the author of "Food Rules: A Doctor's Guide to Healthy Eating."
Shanahan contrasts the processed foods we're eating today to what "our great-great-grandparents ate a hundred years ago: bone broths, organ meats, fermented fruits and vegetables, fresh (unpasteurized) butter and naturally soured dairy," she writes.
She uses her background in biochemistry and genetics, and clinical experience with the effects of a variety of dietary programs to dive deep into the diet trends of today and asks if they hold a candle to eating simple, real foods.
Why you and your book club will love it:
Bonus option to follow up book club night with a cooking night!
This is one of many books co-written by Adam Grant, American author and professor and Sheryl Sandberg, Chief Operating Officer at Facebook.
This book is about recognizing and overcoming inevitable adversities you uncover in life and in your career, and it's about building resilience in order to ultimately maintain joy amidst those adversities.
Why you and your book club will love it:
In recognition of the #timesup movement, it's as imperative now as ever to participate in conversations that the movement's leaders began, and then create your own. Establish a safe space with your friends, share your stories and together, find power and strength.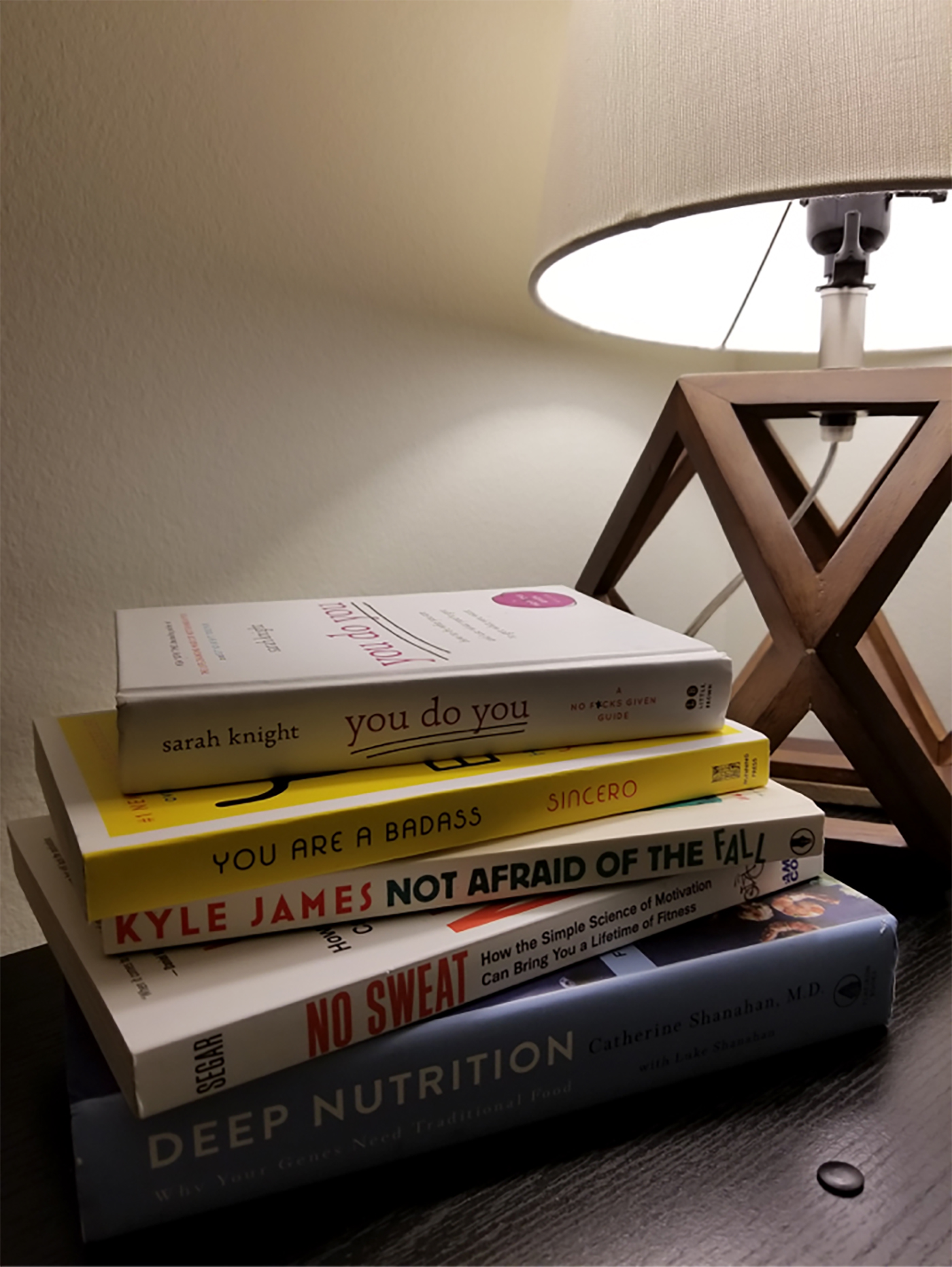 And now, for what's just as enjoyable as the discussions, the food! Here are some links to quick recipes you can whip up before your guests arrive.
Breeze through these five recommendations? Keep your healthy book club going with more books to read in 2018 here.
Let us know!
Did this post help you get closer to achieving one of your goals?